Turban Meyer
---
Member since 05 October 2013 | Blog
Recent Activity
The marching band version is great, but it's only missing this:
I designed a Brutus-themed uni a few years ago: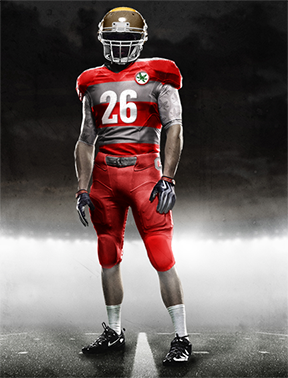 Lil' Sweet is Justin Guarini, the Sideshow Bob-haired runner up from the first season of American Idol.
He fell down but the switch left him still out of position to properly defend even if he stayed on his feet.
Nice second half so far. They look a lot better.
Same old, same old. It's like they forgot what just happened on Saturday.
He would've been a USFL superstar!
And that player was Steven Bellisari.
----The More You Know*
Duh. I knew we should've kidnapped Mariano Rivera!
He should've sang the Hannukah Song or Lunchladyland first.
"The Utah-Indiana matchup was down 35% from the previous year. It was also outdrawn by over 1 million viewers by both bowl games on ESPN that night (Miami-WVU and KState-Texas A&M). A similar story can be told by the Sun Bowl on CBS. It was also outrated by all the other games played on that day by ESPN"
The second two bowl games on ESPN are probably way more intriguing matchups to the average fan than traditional football powerhouses Utah and Indiana.
I just want an all-22 channel all the time.
Leave money on the table? Are you crazy?
Also, it's the Barclay's Premier League, which would be like akin to "Allstate College Football". Allstate would have to shell out a ton, though to basically sponsor every game with every team on the FBS level.
Sponsor names on the kits, yo.
Doesn't EPL already have this technology in soccer? I don't think they implemented it yet, but isn't it testing?
Well you certainly know who Flo and the Geico lizard are, don't you?
TV spots aren't designed to sell you anything. They are just for brand awareness.
Disclaimer: I work at an advertising agency.
the AD should be fired.
I don't see that in the previous comment. Can you show me where it is?
Shit, Tressel teams threw the ball quite well compared to what's happened this year and last.
Right the ship? This ship has sunk. Matta Gotta Go.
If the SEC East wasn't a crap fest, Bama would probably be tested a bit more often