Troy0782
Cleveland, OH (via Cleveland, OH)
Member since 30 August 2010 | Blog
Helmet Stickers: 269 | Leaderboard
Voting Record: 223 / 4
Favorites
COLLEGE FOOTBALL PLAYER: Troy Smith
COLLEGE BASKETBALL PLAYER: Evan Turner
NFL TEAM: Cleveland Browns
NBA TEAM: Cleveland Cavaliers
MLB TEAM: Cleveland Indians
Recent Activity
So, basically they've subscribed to Sex Panther's time tested model
So the new FieldTurf will just be an updated version of what is already in place, or will there be any changes in appearance?
Don't forget our boys (and at the time, girls) here at 11W broke the Urban to OSU story and never cited a name of one of their "trusted sources" and took an awful lot of flack for it in the process until the eventual confirmation. I'm not saying this is a done deal, but I think Chris is right when he says they're taking a huge risk in the future of their site by breaking this story.
http://www.elevenwarriors.com/2011/11/heres-what-we-know
It's from "The Bling Ring" and it's an epic GIF; makes me want to see the movie, haha.
Emma's excited, so you know it must be good.
This is just pure sexiness. Well done, as always, Walt.
Looks like they've backed off of the new athletic logo. I can't see the university slapping their "old" logo all over a brand new facility.
Didn't Mike Doss wear #2 his entire Buckeye career? Not trying to nitpick, though. Great series, thanks Remy! Let's Go Bucks!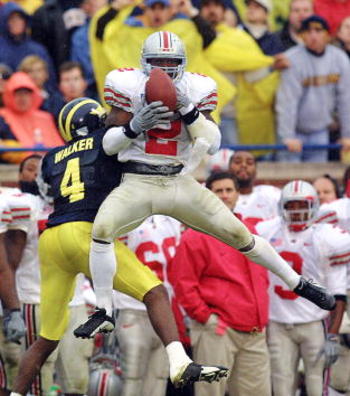 I couldn't resist...EPIC reference, BTW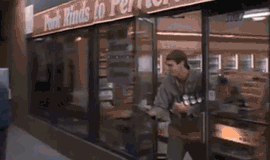 So I read the headline...and yeah, this is all I've got
I couldn't of said it any better myself. You'll be sorely missed around these parts, Ms Hardy; many thanks.
Those uniforms are...
LOVE the resurrection of the gray stripes, truly well done, sir. I can only pray these will one day be a reality
I ran into the same issue but it worked now that I'm replying instead of just posting; definitely weird.
One of my favorite reads on OHD; glad it's back! Great work as always Vico!
Perhaps she should've tried this preparation method...it worked for Jackie Moon.
Proud to have been a loyal reader since 2007. 11W, I salute you. Well Done.
I'm not a fan of the current or future athletic logo; however, I must say this logo is sweet. LOVE the gray letters. Well done.
I would love to land Bell but based on everything I've read about his Bama visit it seems like he's all but gone. The fact he had two meals at Saban's house and he/his parents were quoted as saying they got to see a "different side" of Saban and Bell speaking highly of Saban's "plans" and how he can see why they keep winning National Championships is pretty definitve, IMO. I've let go of that pipe dream but am optimistic on the prospects of Wilson flipping though. In Urban, I trust.
What a flake. Looks like we dodged a bullet with this kid. Good luck, UF!
Welcome to Buckeye Nation, Mike!