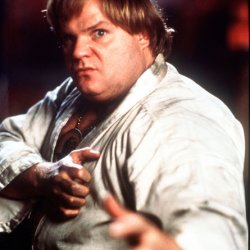 TresselourgodUrbanoursavior
---
Member since 26 September 2013 | Blog
Helmet Stickers: 345 | Leaderboard
Favorites
SPORTS MOMENT: https://www.youtube.com/watch?v=ALJu7YPMNBI
COLLEGE FOOTBALL PLAYER: TP or Beanie
COLLEGE BASKETBALL PLAYER: Kenyon Martin
NFL TEAM: Cincinnati Bengals
NHL TEAM: USA
NBA TEAM: Lakers
MLB TEAM: Cincinnati Reds
SOCCER TEAM: USA
Recent Activity
We have forgotten what a gray box looks like.
I would hate to see Bell not start. Gotta let the playermakers make plays.
Alotta D...arrooounnnddd the rrimmm
I think that to the chagrin of many, Raekwon will be with the 2's this season. That is, I think Curtis Grant will benefit enough from the new system that he will keep his spot. Thoughts?
Don't miss the video interview at the bottom of the story either.
The point is, though, that the players are unionizing, BECAUSE they aren't getting a larger stipend. They aren't picking one option over the other. This could all go away if the NCAA would loosen up.
I couldn't disagree with you more. It's just an indication that they were going as hard as they possibly could, which is something to appreciate. Going as hard as possible after 20 km of skiing results in far more physical strain than 80 yds run by a football player--thus, the falling. As far as the training, I would think that they should train themselves to ski as hard as possible for 20 km only to collapse at the end, since it is, after all, a 20 km race.
TSUN promptly decides to forfeit the November loss to show that they take disciplinary matters seriously.
As much as I hate Notre Dame, they are able to get top recruiting classes every year in a relatively talent-scarce state. Its the program that brings recruits, not to mention that they made it to the championship last year.
I say (in no order) USC, OSU, Notre Dame, and Alabama are the upper echelon. Texas has money and a fertile recruiting ground, but Notre Dame probably has more tradition and prestige than any other school.
Eh, let's see him excel in the Premier League before making that comparison.
Please put choices for polls like this in alphabetical order in order to alleviate bias. Trust me, I took PoliSci 200.
Gary Busey and Gary Busey
They're pretty generous with the upper deck. I sat up there one year as a student and felt like I was going to fall off a cliff.
I believe I have seen tweets about Jashon Cornell and Hilliard going to the same school. I would be surprised if they both didn't go to Notre Dame.
Honestly, my case of the Mondays went from bad to worse.
So excited for this kid. I love o-linemen and defensive players with a nasty streak. A guy like him will certainly have receivers thinking twice about going up for a ball
Roby running down Gallon in OSU's victory over TSUN
http://on.aol.com/video/jeremy-gallon-takes-a-short-pass-for-84-yd-gain-518032331
My mistake. I think I would wear the Adizero cleats if I thought I was in the running--sorry Dri