TraSmith4
---
from : grew up in The 419
Member since 20 January 2014 | Blog
Favorites
COLLEGE FOOTBALL PLAYER: EDDIE GEORGE
COLLEGE BASKETBALL PLAYER: JIMMY JACKSON
NFL TEAM: DOLPHINS
NHL TEAM: NYR & CBJ
NBA TEAM: CAVS w/LBJ
MLB TEAM: YANKEES
SOCCER TEAM: MAN U * C CREW SC * USMNT
Recent Activity
Was Reggie Bush too small??? They are of similar build. Weber will start anyway.
Welcome aboard Andrew!!! Good to have another 419er on top of all things recruiting for 11W!!! Best wishes to you sir!
I think Bron is just helping his buddy gain more leverage. Wade knows that Miami could technically get up to 53mil if they wanted to. If he comes to The Land it would mean Bron takes a pay cut (unlikely) and that Shump, Jefferson, and up to 2 more players would have to go along with JR not coming back.
They are both fine but you guys need to grab one of the young hip local Cbus fashion/textile moguls and make Kevin's Chic Harley Jersey happen! It would be the gem of the 11W Dry Goods store heck you could charge a lot of money for that bad boy and it would still sell and sell quickly. It's much better than Nike's interpretation. So I give my vote to Kev's jersey.
(yes I know this vote for the Nike shirts is not related to 11W)
D Wade is on a private jet with LeBron and Dan Gilbert... will Bron return the favor and take a pay cut for his boy like Wade did for him in Miami? (all of this is from unsubstantiated twitter rumors of course)
No we need Riep Brutus717!! Riep is a stud!!! I'm going to have faith in Kerry Coombs on this one even though Harlon Barnett is a very worthy foe on the recruiting trail.
DJ my man you forgot these 2018 Top 100 guys:
#3 Patrick Surtain
#10 Brey Walker
#11 Palaie Gaotaote
#17 Max Wright
#41 Mustapha Muhammad
#62 Brendan Radley-Hiles
#83 Houston Griffith
#94 Casey Thompson
...guessing I'm missing a few as well
Welcome to Buckeye nation Joker!!!
Birm went and got paid just as he deserved to be... it was the same as when Alex went to 247... but yes you still miss them especially when you feel like 11W is THE best Buckeye website out there. Can't wait to see who Jason chooses to be next in line.
As concerning the QB situation with Collier being hurt one would think that Haskins will not redshirt. Everybody fully expects Clark to redshirt if not gray shirt before all is said and done so that brings up the Martell question. If both Burrow and Haskins are studs then does Tate redshirt as well?
Tufele looks great on tape but he's never been on campus yet. Once that happens I will get excited about him. Young seems to be the guy we have the best chance with right now but he looks like a pure DE to me and not a guy that will put on weight and move inside like often happens at OSU. If Ewell chooses ND which appears likely it should only help solidify Cage's status with us (brother at ND) but either way this year and next years crop of defensive line studs are not southern state heavy which bodes extremely well for us and I'm sure makes Larry Johnson a happy man.
Nobody was expelled this week... it was a confused bunch of old people creating a voluntary, costly and painful exit. Yes it was a historical event!
I vote nobody leaves the B1G and if we add anyone in the future it should only be 2 more universities (4 max) with 1 of them being Notre Dame.
Stop associating the performance of a sports team to the value of an institution as a whole.
Thank you Jason!!!! You just made my day!!!!!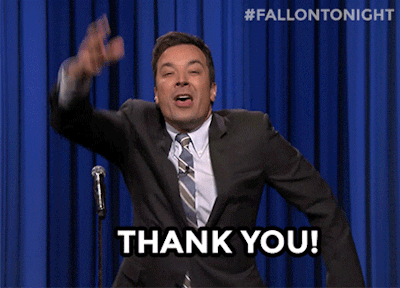 Andrew don't want to ruffle any feathers or sound like I'm bitching here but just curious will the nightly "Hurry-Up" be making a return any time soon???
I don't know what went down with Birm and the whole Land of 10 thing which looks like a bleacher report format ripoff from somewhere down in Georgia but I'm sure he didn't own the rights to that 11W nightly staple. It was a legit habit to open 11W every evening to read the Hurry Up and now it's gone and now there is a hole in my internet life lol.... already tired of going over to 247 hoping they post something new. So again not complaining... just inquiring.
Best wishes Birm!!! Your future is bright and you will be missed!!!!
Martell, Sitkowski, McCaffery, Jones and Thompson-Robinson wow there is a very HIGH chance at least 4 of those guys maybe all 5 of them end up (2 of course already will be) in either Scarlet & Gray or M&B! This next decade of "The Rivalry" is going to be nuts!!!!!!!
Well knowing that you are a Bobcat... it does make more sense. I will let it go now.
A majority of it has to do with winning, (we play for championships) the legend and prestige of OSU and a whole lot of Urban Meyer. If we aren't winning and if we don't have Urban then we aren't getting these kids. Most of these kids don't even remember the players a lot of you are talking about here.
I don't think I would be bashing the other programs either. I mean our most famous 5 star QB recruit is now trying to play wide receiver (Brax the same) and Urban's most famous 5 star QB recruit is doing Good Morning America or something. We do have Troy's Heisman and Urban has Tebow's Heisman and Alex Smith getting picked #1 overall. We can't go out there and tout all of our QB's who are or were NFL stars.
I just think it comes down to Urban, the aura and prestige of OSU and us winning A LOT!!!
Really so if you were 18 you'd turn down power 5 schools (of which by their senior season they will have double digit offers from) to go play in the sticks for a school that doesn't send players to the NFL and your reward for a good season is a trip to Detroit? Unless Purdue is your only power 5 offer I just don't see that happening. Kids who get private meetings with Urban Meyer don't go to MAC schools. When Frank Solich beats out Power 5 schools and guys like Ash and Durkin for a recruit let me know.
Their mistake was ditching their coach and keeping Rose. Jimmy Butler under Tom Thibodeau is every bit the caliber of a player like Paul George, Kyle Lowry or Klay Thompson but as long as Rose is in that locker room there will never be a true leader because he will constantly undermined and divide the locker room as he is still delusional enough to think he is elite. I'd tear that entire team apart and build around Butler (if Thibodeau were there) but obviously Hoiberg who is vastly overrated and Jimmy don't mesh so in the end Jimmy may be better off somewhere else. But I'd take a hard nosed lunchpale guy like Jimmy on my team any day!
Love ends up in Boston or back to the West coast. Will prob take 3 teams to be involved. I am shocked that Chicago just put Jimmy Butler on the trading block.
Hard to get excited about potentially playing your bowl game in Michigan for a 71 y.o. coach
This is no MAC player not even close this kid and the TE from South Bend are both Power 5 players... just because they don't have 4 or 5 stars beside their name right now doesn't mean shit!
Trevon and Tyjon does have a nice ring to it!
I could see them all playing together at The Opening being a nice catalyst for them wanting to join forces in Columbus.
All that being said I can wait to see what our current receiver group can do this year!!! Super excited for Brown and Gibson to finally get their shots because they are both very unique talents.