tOSUperiour
734 (via Toledo, OH)
Member since 13 August 2014 | Blog
Helmet Stickers: 308 | Leaderboard
Favorites
NFL TEAM: Detroit Lions
MLB TEAM: Detroit Tigers
Recent Activity
The weakness I'm experiencing right now... Did Bri'onte take that dude's milk money too?
I agree, but had they shut out Florida and allowed OSU and Michigan to play again in Glendale the SEC would have never birthed Frankenstein's monster and it's Satanic spawn for the following 7 years. While a rematch between 2 Big Ten schools would have not been the right move, it still would have been the lesser of two evils. Hindsight is 20/20.
I saw him celebrate in the end zone with Devin Smith after his 44 yard TD reception at the end of the first half. So there's that.
Had Bauserman and Co. actually beat Sparty that day in the Shoe, I think it would have crushed any and all spirit from East Lansing. Gotta slay the dragon every once in a while to keep peace in the kingdom.
Dantonio earned my respect in 2002/2003. He has kept it ever since. Although it's not like my respect means anything to him. The man and his team thrive on all the disrespect. I'm glad he's doing well. He just needs to tone down the respect-earning for one particular game a year.
It's Taylor Swift - nothing to jiggle.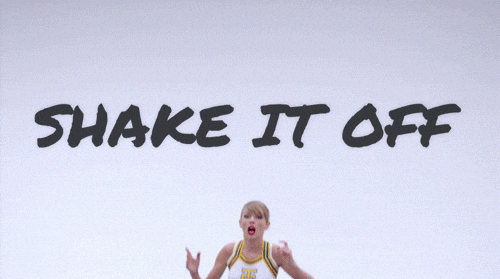 Pretty sure Drew Sharp and Mark May are BFF's. I live in SE Michigan, so I have to ignore Sharp's columns regularly. He's not always a UM homer, he's just a common idiot.
After which you bought her flowers, yes?
Devin does his thing on special teams. He's the man out there on kick/punt coverage.
Plus, I'm not entirely bothered simply because the game changed when the officials failed to overturn Mendenhall's huge run in the first half. He fumbled the ball and they blew it. That was a game changer. But Juice Williams was the thorn in Tressel's side that day. He played a good game.
I practically grew up in the Glass Bowl. Tim Beckman was refreshing here in Toledo. But there's noone in the modern era who could ever get UT to play defense. It's been their Achilles heel for an entire generation. But they're always fun to watch. I had a jersey made of half midnight blue and gold with half scarlet and gray when the two teams played back in 2010-11. Undefeated in the MAC still, so go Rockets.
I assumed he was directing that at Miley Cyrus.
I thought she was wearing an incredibly realistic skeleton suit.
Don't be too jealous. When I say soaking it in, I mean it literally. Cold and wet.
I'll be there, five rows up, soaking it all in. Can't wait.
Encino Man was part of my lifestyle growing up. A horrible classic that I couldn't get enough of.
He even cited "ExploreABC". Big guns.
John Simon grew his own tattoos.
I've played that with my family last time we met. Haven't talked in years.
"So out of the blue ordinary", you mean. Let's keep it clean on here.