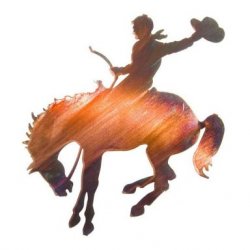 TossTrap
---
Member since 08 December 2013 | Blog
Helmet Stickers: 877 | Leaderboard
Voting Record: 2472 / 173
Recent Activity
The O-line and Zeke are the key to a win in Blacksburg.
I'm still pissed that the Tar Heels weren't able to start Spurrier off with a loss. Now he gets to brag about how he beat another tough team on his mighty schedule.
I can almost guarantee the VT game plan is to stop Zeke. They will feel that everything else then falls into place. They will have at least one guy shadowing him.
The teams that had the greatest success against VT last year lined up and ran right at them. Hoping the O-Line is hyped up for some payback!
I'm a big Gopher, Tar Heel and Ute fan tonight!
Former Buckeye punter Ben Buchanan asked some good questions.
"Another TD. One hand stops the other from flipping you the bird Elliot!"
Yep, love free stuff and love college football too.
While I have a healthy dislike for the SEC there IS some good ball being played.
Remember too, lots of us live in areas where things aren't available via an antenna.
It's all about getting in the flow of the game. With 2 QB's most likely neither finds the groove. Think Michigan St. and how JT found it, or Alabama and how Cardale found it.
I don't think Urban has enough information yet to decide so he is throwing the 2 QB system out there until he has a couple of games to make an incredibly hard decision.
It could very well be just me, but from what I read between the lines from the first 2 episodes of "Scarlet and Gray Days" is that Cardale was leading but some errant throws or other problems cost him that edge.
In Fayetteville, Arkansas, Bret Bielema is whining
FIFY
I can't read, therefore it is perfect.
Would be perfect if 43 was on that poster.
The question is, why is Birm so fascinated with Steve Helwagen?
Spencer was involved in that one too.
I love the concept of keeping this team loose and laughing. Encourages camaraderie and keeps player's minds off the fatigue and pain.
For all recruits not wanting to leave home yet listen to Zeke. For them, like Zeke, it may be time to make an ADULT decision.
It's not like any other 2 QB situation. These are two excellent QB's. As much as I dislike it, there is going to be some sort of two quarterback system unless one of them proves to be vastly superior.
Colonel Sanders is on to something here. Rotating the Colonel to different folks could be very entertaining and have a positive effect on business. Imagine a female comedian as the Colonel, LOL.
Just heard Austin Ward, who covers the B1G for ESPN, on radio and he saw Gibson at practice. He stated that Gibson looked amazing at WR. Said his speed and height would stretch the field for his Buckeye QB guess/pick (Cardale).
Maybe he will be as good as Smith in a couple of years, but I doubt he will immediately be able to shield defenders from the ball or track it like Devin did.
Tippe Canoe and Tyler too.
There is a reason so many Tim May interviews get posted here!
He asks great questions (the questions most fans find interesting) and is a fine example of a journalist who knows his craft.
Yep. I'll bet Hill sees a crowd at RB and H and figures that Michigan State looks better to him now.

Devin Smith was outstanding at using his body to shield defenders from the ball. It was either his ball or pass interference. We are going to miss the hell out of him!
This ain't doing my ulcer any good!
At least tell us of how bad this is on a scale of 1 to 10.