tommrkr
---
Columbus, OH
Member since 09 November 2011 | Blog
Favorites
SPORTS MOMENT: 1998 UM/OSU. My first three years at OSU were marked by devastating losses to Michigan. 1998 we were riding high until the MSU game and expectations for the Game were at an all-time low. We won, I rushed the field and took home some turf, planted it and kept it alive for a few months, which is longer than most of my relationships at the time.
COLLEGE FOOTBALL PLAYER: My college roommate and backup long-snapper extraordinaire, Kevin Loadman. and Eddie George.
COLLEGE BASKETBALL PLAYER: Scoonie Penn (Get of my lawn!)
NFL TEAM: Steelers
MLB TEAM: Reds
SOCCER TEAM: Crew
Recent Activity
Wait, people hate on Adriatico's?
Once at an OSU/ND hockey game - back when they played at the little ice rink next to St. John's -- I led a rowdy group of fans in chanting
"last rites!" while an injured ND player was being attended to.
#sorrynotsorry
She's not an Ohio State alumna, but Kayla Harrison is an Ohioan (Middletown) and will be defending her gold medal in Judo. She is the only USA judo player to win the gold.
Duron Carter doesn't owe me a damn thing, but I'd still like to kick him in the nuts for wasting all of his potential. Strike that, I'd like Mike Nugent to kick him in the nuts and send him through the uprights.
I want 2. Make this a thing ASAP.
number of burritos served by chipotle over time divided by the number of people who got lysteria/e.coli/whatever = I'm still hungry.
And maybe the answer is...
"none of your goddamned business."
Even pre-gaming all day would fail to make me excited for Rutgers. Let's get it over with early.
Maybe a stint in LCB's dojo will get him back on track?
or it could be, you know, an honest mistake.
This was a lot of fun. We should do this more often!
disturbingly good. nice skills!
me:
ooh! i'll make the shirt scarlet!
dang it, i just finished this :)
I'll take this over a Brown's scrimmage game anyday.
Didn't Spence punch and break a window in the old booth when he was a coach here? Intense guy and solid choice for Illini.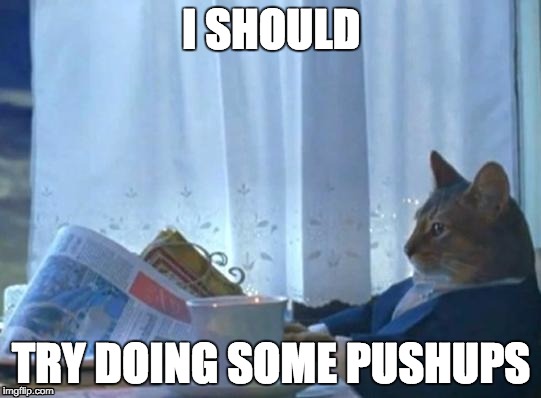 i could watch this all off-season and be fine.
No worries. At some point in time, I guess you were right. There was an interesting article a few years back about How LeCharles Bentley essentially took Boone under his wing. It was a few years ago, but in the article, Boone stated he'd been clean for 2 years.
http://www.cleveland.com/browns/index.ssf/2011/10/with_help_from_a_fellow_buckey.html