tommrkr
---
Columbus, OH
Member since 09 November 2011 | Blog
Favorites
SPORTS MOMENT: 1998 UM/OSU. My first three years at OSU were marked by devastating losses to Michigan. 1998 we were riding high until the MSU game and expectations for the Game were at an all-time low. We won, I rushed the field and took home some turf, planted it and kept it alive for a few months, which is longer than most of my relationships at the time.
COLLEGE FOOTBALL PLAYER: My college roommate and backup long-snapper extraordinaire, Kevin Loadman. and Eddie George.
COLLEGE BASKETBALL PLAYER: Scoonie Penn (Get of my lawn!)
NFL TEAM: Steelers
MLB TEAM: Reds
SOCCER TEAM: Crew
Recent Activity
Maybe a stint in LCB's dojo will get him back on track?
or it could be, you know, an honest mistake.
This was a lot of fun. We should do this more often!
disturbingly good. nice skills!
me:
ooh! i'll make the shirt scarlet!
dang it, i just finished this :)
I'll take this over a Brown's scrimmage game anyday.
Didn't Spence punch and break a window in the old booth when he was a coach here? Intense guy and solid choice for Illini.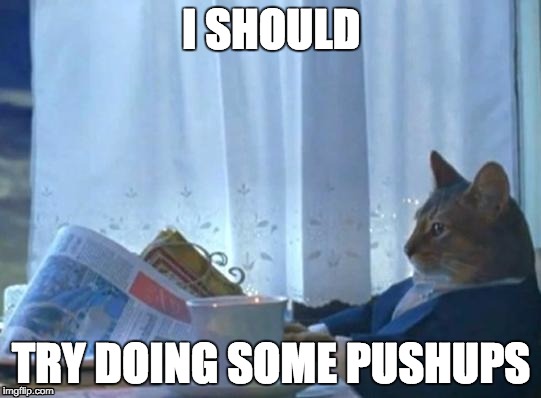 i could watch this all off-season and be fine.
No worries. At some point in time, I guess you were right. There was an interesting article a few years back about How LeCharles Bentley essentially took Boone under his wing. It was a few years ago, but in the article, Boone stated he'd been clean for 2 years.
http://www.cleveland.com/browns/index.ssf/2011/10/with_help_from_a_fellow_buckey.html
from his wiki
Boone went undrafted in the 2009 NFL Draft, at least partially due to concerns about alcohol abuse.[1]
I was really hoping for this at the end:
There is a kid in my daughter's daycare class who is about a head taller than the other 2 years olds and looks like a legit 8 years old. We've taken to calling him Greg Oden.
If I was having an annoying day at work, I always knew I could walk to Mirror Lake and get a chuckle from watching this guy. Sad.
I was under the impression that the season ended when we walked off the field in Arizona. Was there another game?
are you... singing the praises of Tom Brady on an OSU site?
There are at least 2 Braxton's in my daughter's daycare. No Cardale's that I'm aware of, but we've moved out of the infant room, so I don't have current data :)
Is it improper benefits to allow the players to eat a potato, or are there strict rules i.e. only one pat of butter, no sour cream?
Not only was the Steelers comeback great to watch, but to see so many Buckeyes getting key plays... Dang! (Sorry Roby)
I know this is old as hell, but the bike lane on summit is 2 way. crazy, i know.