Todd-Not Boeckmann
---
Lakewood
Member since 30 August 2010 | Blog
Helmet Stickers: 515 | Leaderboard
Favorites
SPORTS MOMENT: My children jumping on my back and knocking me off the front porch into the snow and then making snow angels with them while singing The Buckeye battle Cry at the top of our lungs after beating Miami for the National Championship
COLLEGE FOOTBALL PLAYER: All Time: Chris Speilmann and Jack Tatum
NFL TEAM: Da Browns
NHL TEAM: meh. Rather root for the Crew
NBA TEAM: meh. anyone but the Heat
MLB TEAM: Da Tribe
Recent Activity
Imagine what Mark May would do.
Really? They are in the biggest game for this regime ever, he's a professional AND he has close personal relationships with his players. And you're worried about whether he's focused? Do you really have so little faith for Urban and his coaches?
Why would you think there's any idea who it will be? I could care less who it is now. Worry about that after DJ's funeral.
Fritz Crisler won NCs at more than one school.
I was 12. It was my first road trip. I remember my Mom, Grandma Buckeye crying all the way to Toledo. We stopped to eat at the old Miller's Restaurant there and I had to use the bathroom. I remember the USC-UCLA game on in the bar which I had to walk through. But the bar is dark and every stool holds a fan back from the game. It was the first time in my life a saw so many grown men crying. That's when the impact of what the game meant was driven home to me.
I hate them.
Our run defense is spotty. Wisconsin scares the weasel out of me.
"and dare I say perhaps a more accurate passer than JT."
Huh?????? Short term memory loss? The question with JT from the beginning wasn't his accuracy. It was arm strength. Braxton had a bigger arm, but was less likely to hit a crossing route in stride.
Bullcrap! YOU are a FAN. Handling the coaching of Jalin Marshall punt return issues is NOT and never will be YOUR job. So observe that it was a negative influence on the scoreline. Fine. Valid observation. But STFU with the booing (at games) and trashing (on the net) of these young men who represent our team, school and state. As Grandma Buckeye used to say, "Cheer or shut up. There is no other option."
Best scene in the entire series. I picture Joey Bosa sacking Cook and saying "I am the one who sacks."
I'm hearing that this is all Ash. THe defense design and calls are his. So, nothing for Luke to say.
Losing a scholarship wouldn't ruin his life. Making him responsible for his actions is a better life lesson. Every time he made that loan payment, it would remind him what a dbag he was.
BAH! Miichigan State or Penn State can easily fill that void. The thought of those arrogant dillitant fans/alumni/cash cows being so butt hurt about being dominated by the Buckeyes that they drop scholarship football and join the Ivy League is just too delicious. Its a better fantasy than me and Catherine Zeta-Jones.
I felt a mixture of smugness and like I'd just taught a child a valuable lesson.
Gold. Pure Gold (and black)
I have a copy of Urban's Utah playbook. The Pivot/Follow-Pivot is prominent in it too. Its interesting to look at the development of Urban's offense when reading these articles on 11W.
We have already started down that road. Just look at how the price of season tickets has skyrocketed because of that same corporate groupthink. And the justification for tiered pricing on tickets was an idea stolen directly from the University of Michigan.
JT as a freshman is way better than Art was a freshman.
There probably is some truth to the weasel whine that LLLLLLLLLLoyd actually started the decline with his semi-retired approach to recruiting inhis last few years. BUT, since he is the #2 Michigan man of the modern era, THAT still doesn't reduce the schadenfraude.
Part of Boyd Crowder being the greatest bad guy on TV is that he's facing off against TVs greatest lawman: Raylan Givens. Kadams not a unit used on the website. However, Sallah says that its about 72" or 2 yards.
Frimel, thats the website I used for the conversions. Good find.
Somebody go and get a shit-load of dimes.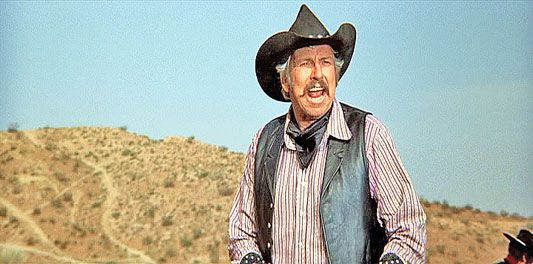 Thanks to a website called sports-reference.com, I actually was able to get you an answer. Senator Iron Testicles' punters punted for a total of 23,747 yards during his tenure. That translates to 13.50 miles. Or 71,241 feet. Or 154,892 inches. Or 11,873.5 fathoms. Or 213,723 hands. Or my favorite 47,494 cubits.
Thats HIgh Street after his dream comes true. Or Lexington. :D
"Sidenote: I know it's the "in" thing to note what a maniac beast-builder Marotti is but until this team shows me something that resembles tough, physical football on a consistent basis again, count me among the unimpressed. We're a finesse team right now. Bunch of scatbacks and guys who don't tackle very well."
Thats not on Mariotti, thats on that gawd-awful offense Urban runs. I HATE HATE HATE HATE the spread just for this reason. Its a finesse offense that works best when you have the less talented team. When your players are bigger, stronger and faster, you should line up and physically jail-house lover the other team. As for the defense, I blame the one constant thats been there thoughout the time of the degeneration of the Silver Bullets....Mr Fickell.