toad1204
---
Cincinnati (via Shelby County)
Member since 20 June 2012 | Blog
Favorites
SPORTS MOMENT: Scooping up turf post 2002 UM game.
COLLEGE FOOTBALL PLAYER: Archie/ Craig Krenzel
COLLEGE BASKETBALL PLAYER: Mike Conley
NFL TEAM: Who Dey
MLB TEAM: Cincinnati Redlegs
SOCCER TEAM: USMNT
Recent Activity
L10 has an article up saying he is set to decide on Wednesday at 7PM ET
Heres the youtube vid, cant see the tweet at work.
http://www.cincinnati.com/story/sports/mlb/reds/2017/04/22/cincinnati-reds-troll-chicago-cubs-fans-bandwagon-cam/100782412/
Just priced out the 10x10 on Lowes and came to 650. Usually you will see pressure treated, cedar, and composite for deck boards. Cost in that order as well. Old man did composite about 5 years ago. Needed a good pressure washing for algae since its shaded for most of the day but looks good. Only regret was not space the boards out more for leaves/ debris to fall through. Go look at some of your friends decks. You'll be able to see how the pressure treated ages. It usually doesn't look bad but after 4 or 5 years the boards will shrink with the gaps increasing between the deck baords and unavoidable warping. Make sure you use coupons at the big box stores too, amazes me how much you can save with a 10% off. Not sure of your set up but may be able to get away with the substructure in pressure-treated and the deck boards in whatever you want them to be in.
Id guess $500 for the 10x10 in materials just for the pad without railing and stairs. The 2 ft wide around the pool is a little more interesting due to the amount of lumber you're cutting down to fit the path. They're making some nice composite decking now that won't warp or dry out, maybe worth looking into if you want something that will last with little maintenance. If you go with the pressure treated make sure to look at the end grain to keep the "cup of the board" pointed down so as not to hold water. Also with pressure treated push the floor boards together as tightly as you can, they're going to shrink over time, possibly even pop screw heads. Sounds like a fun project.
Hit up Kellys and Schooner Warf bar for Happy Hour wings and other things, Green Parrot Bar afterwards for live music - things don't really get going until after 10.
The pier is a tourist trap but its fun to see the cruise ships and sunset.
You can get tickets for watersports for an afternoon, fun thing to do, ride jet-skis, snorkel, raft, parasail, and then its all you can drink. Its almost an all day thing.
Dantes is cool but it gets packed.
Sloppy Joe's is a staple, across the street is Ricks/ Dirty Harrys (a big complex of bars built into one) usually with at least one band playing and great place for late night pizza.
Irish Kevin's is fun.
The Bull and everything above it is entertainment unto itself, careful with the 3rd floor.
I think you can still drink in the street as long as its in a cup. They usually don't bother you, think tailgate rules. Check with the bartenders.
Have fun.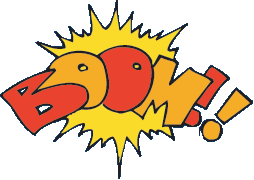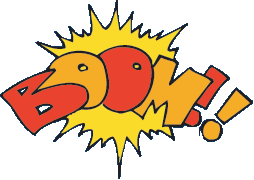 Just presented the other side of his options using your comment as a template, not trying to come down/ after/ against you. Don't know you, have no reason to have a beef with you.
Its all speculation is the point. He hasn't hired an agent, he's more likely to play in Europe than to get picked up by an NBA team, and its a 21-22 year old. He has until 10 days after the combine (May 9-14) to figure things out.
Well I think part of the no news on Trevor Thompson is because he isn't a big time prospect. Otherwise media would be more on it and have more updates on his status. I have not read anything after he decided to test the waters again but I wouldn't be shocked if he comes back. Not like we changed coaches. Pretty much the same team he played with last year and probably could feel has some unfinished business. I would not blame him for a second to finish out his degree as he already is a senior technically.
Solid info from a bit of an insider. Thanks BZ.
Doubtful, he's pretty set as far as income as long as he had a good financial manager unless you has that coaching itch. It'd sure be cool if he did.
Look forward to the egg hunt the GF's aunt does. Only 3 eggs but the first to find an egg has their choice of three freshly baked pies.
I hope Larry Johnson has those QB sack stats up in his meeting room. I'd actually prefer if Kevin Wilson put them there.
Would certainly return the favor of the Wilson commitment.
Wish I could say I'm sorry for the sleep the B1G OC's are losing, but I not.
IIRC he had a problem which needed to get cleaned up. Hoping he's on the right path and gets the ACL healthy.
Florida Man on vacation....
If you can figure out a way to remove the Brown family from the ownership interest of the team then I'm all in.
Sounds like they will be throwing some parties in the opposition's backfield.