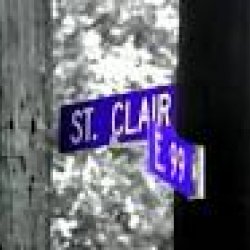 TLeeUpInThisJ
---
Member since 25 February 2014 | Blog
Helmet Stickers: 25 | Leaderboard
Recent Activity
A coincidence that it was 4/20?
Haha, I like it. That tune is one of my all-time favorites but nothing beats Troublesome 96
That's gotta be a David Lighty jersey.
After a rough start his freshman year, he turned out to be a very good player. I think fans should respect his decision -- he can make good money for someone in his early 20's even if he ends up playing in Europe. I hope he makes an NBA roster, but playing Europe could be pretty cool if you're up to living abroad. People will tell Ross, "Look at DeShaun Thomas...what a mistake he made leaving early". DeShaun Thomas is getting paid ~$150k/year, which is big money for someone that age, and playing in Paris, France (not a bad place to live!). He's also on the same team as David Lighty. We forget about these guys when they go abroad, but they do well for themselves.
Good luck to Q. I'll never forget that "cold-blooded 3" he made to beat Arizona in the Sweet 16 last year!
I wish Ohio would do what Indiana does with IU, Notre Dame, Purdue and Butler, or the "Crossroads Classic".
Who wouldn't get excited about a 4 or 8 team tournament in December for Ohio? Ohio State, Xavier, Dayton, U of Cincinnati, Ohio U, Kent State, Akron, Cleveland State, etc. There's lots of good basketball programs in the state of Ohio and this would be a good test to prepare you for Big Ten play, and probably the NCAA tournament, too.
These pre-conference match-ups vs. Louisiana-Monroe, Delaware, North Dakota State, Bryant -- who the hell cares? It's nice to develop young talent, but to be honest, I think young talent will develop better in games that are actually competitive.
I'm not interested in this guy. He doesn't look like a PF; he's a SF and we've got no need for that. We need post players, not raw players that throw up ill-advised 3's. No thanks.
I think a primary reason why Russell committed to OSU was because he expects to play early with Craft and Smith departing. I really doubt Kameron Williams starts over D'Angelo Russell. I think Williams will be a nice player at OSU, but Russell could be great. D'Angelo will be given every opportunity to start as a true freshman. I hope he's up to it because OSU needs him.
Myles Turner sounds quite unlikely for Ohio State. We're stuck with another year of hoping Amir Williams can turn into something useful offensively. OSU's 2015 class must get a true post guy, so landing Daniel Giddens would be a tremendous boost to this program. I think a lack of a true post presence hurt OSU's jump shooting this year b/c they got less good looks than they did when teams had to double team Jared Sullinger, and even DeShaun Thomas, down low.
We'll see what happens with Mickey Mitchell. As much as I like watching him showboat (he's a great athlete) on his YouTube videos, I think he's probably going to de-commit.
If OSU can land Giddens and Carlton Bragg to go along with this very nice 2014 class, this program will be right back there contending for a Big Ten title in coming years.
First, I'm worried about this game. OSU's offense can go through very bad stretches of scoring no baskets and you can't do that in the NCAA tournament.
Second, Dayton's team includes a guy that couldn't cut it at OSU and a bunch of players OSU didn't want out of high school. If OSU can't beat Dayton on Thursday, this team should be ashamed. This team is assembled of JR's and SR's that Matta offered scholarships to over the guys that ended up at Dayton. I realize Dayton is a good basketball program, but when you take a step back and look at OSU's resources, the Buckeyes ought to win. If they lose (it could happen), this team will go down as a major disappointment this year.
Screw Sibert. He wasn't good enough for OSU and I hope Thursday's outcome reinforces that.