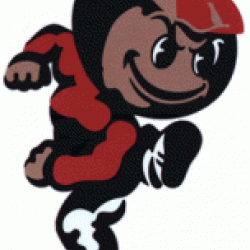 tiph88n
---
Member since 16 December 2012 | Blog
Helmet Stickers: 54 | Leaderboard
Recent Activity
Awesome to hear about his work ethic setting him apart...stars mean nothing without that! Welcome aboard!
Well then...thought 247 Composite had him at 3?
...but he's only ranked as a 3 star QB!
He's covers Ohio State football news in Columbus. He could be wrong, but it's what I've been told and he has usually been right about recruiting forecasts.
From what I've heard he was told to look around too...and while I'd hate to learn that was true, it's probably related to Baker coming this way. While getting Baker would be awesome, I'd be extremely disappointed in our staff if this was true.
You're right the teams' experience is comparable, but at least on offense they've got experience (starting or competing) where it's needed most in my opinion, at QB and on the OL.
By young I mean in terms of college football experience, but I thought that was clear. And you're right, USC has a young OL too, but Banner came out of HS at 6-9 330 and enrolled in 2012 and Mama was the #1 OG coming out of HS and is 6-4 370 (monsters compared to our guys). I'll give you Toa though; he's just stepped up.
Yes...and has "almost" always been correct...key word almost.
Was told by a source within the program that Harris is a silent commit along with Gibson...fantastic if true!
Spurning Saban and Bama for the B1G sounds good to me!
I hope he becomes a stud! He came back to Bedford near the end of this past school year and spoke to my students, as well as the rest of the students at the intermediate schools in Bedford. The best part...he stressed the importance of being a diligent student and model citizen (very little concerning athletics). No matter how he plays we should be proud of this young man.
So is this kid being recruited as a QB by tOSU? I know Danny Clark is committed as a QB in '17, and if he is rated as highly as it appears Judson may be, we "could" land two absolute stud QBs? That'd be nice, but signing day for the '17 recruits is beyond far away...but we can cross our fingers.
Shaking up his top 5 doesn't mean anything if it doesn't dislodge his top 1...hopefully on his potential visit Urban can do...well...what he does
My fiancé baby sat Liam when he was younger and I met him and his family down in Columbus last summer...a very kind and humble young man...bring him in!
Yes, but by ESPN's standards a .500 team in the SEC would dominate the B1G...HA! We will be just fine.
I hate how much the Steelers love OSU
I understand this, but for us to be recruiting him hard meant we really wanted him. Suddenly we stop...what does that tell us? Probably that nothing changed concerning our staff, but something changed on Settle's part, and for us to completely stop recruiting him? Something happened we probably did not like.
I bet he knows the reason, but doesn't want anyone else to know; so, he's throwing our asses under the bus to cover his.
Shouldn't we be happier about this? All I read on these forums is how the B1G needs to do a better job recruiting, and when they do, we shrug it off or get pissed!? McLean was one of our targets so it stings, but in the long run it's good for the B1G. Don't worry unless this becomes a pattern year after year; and I do not see that happening. GO BUCKS!