timhbomb
---
Member since 24 May 2012 | Blog
Favorites
COLLEGE FOOTBALL PLAYER: Bobby Hoying
COLLEGE BASKETBALL PLAYER: Tom Hoying
NFL TEAM: Ross Homan
NHL TEAM: Adam Homan
MLB TEAM: Oakland A's
Recent Activity
The Villian has a lifelong troll in Titus and it's awesome.
he should hang out with Tim Beck, they both got murderers eyes.
That has to be the worst play calling i have ever seen. Bar none.
First 13 on CBS's board are all Juniors or red shirt Juniors.....crazy.
Hit em hard, early and often.
That's a idiot.
do I have your permission to use this forever, going forward? You will be cited of course.
I don't think there is a way that he is 100% healthy. I separated my shoulder when I was freshman at OSU, to me that looked like what happened to Cook. It took me no less than two weeks to just raise my arm above my shoulder, really sore and no range of motion. Granted he has the attention of the medical staff to make it better and all that I had was Natural Light and Catfish Biff's. Pretty quick turnaround for that type of injury and one hit he'll be in a lot of pain.
I'm confused by the weakly.
10-0 exactly where we want to be. It's about to get good.
Or "look Mark I'm a flamingo!"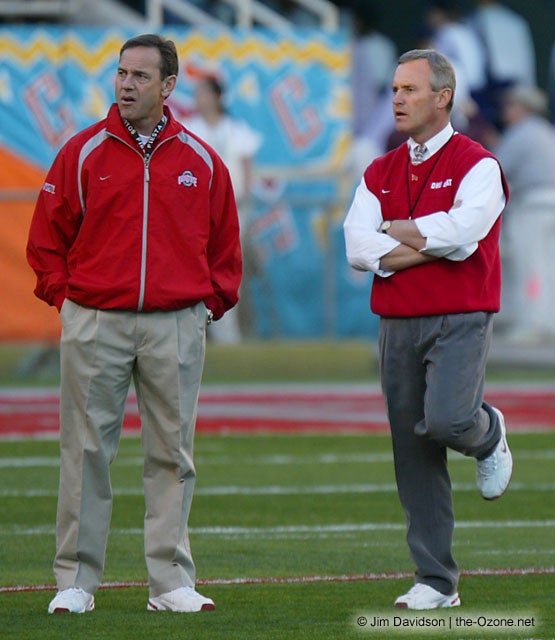 Never forget
This is tough to watch, OL is asleep and our playing is atrocious.
Call it what it is, a cash grab.
::looks in mirror, nods::
If the Buckeyes were to come out an play its best game so far, what does that score and yardages look like?
just what every family needs, a manager:
Paul Price, described by Fournette's mother as the family's manager
love it, wish all recruits were like this.