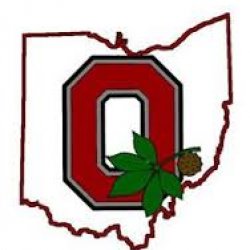 thowen79
---
Member since 23 August 2012 | Blog
Helmet Stickers: 765 | Leaderboard
Favorites
COLLEGE FOOTBALL PLAYER: Braxton Miller
NHL TEAM: Columbus Blue Jackets
SOCCER TEAM: Columbus Crew
Recent Activity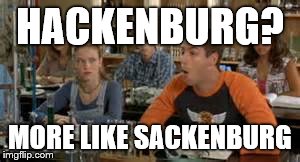 Are we sure that Little Dan isn't another account by Uncle 9'er?
I want them to keep sucking until I no longer see _ichigan crap in the stores around NW Ohio. I want them to keep sucking until I no longer know a single Ohio resident/_ichigan fan who hasn't a single reason to cheer for ttun other than to annoy us Buckeye fans. I want them to keep sucking until I completely forget about those stupid "House Divided" flags and welcome mats. I want them to keep sucking until the only block "_" I ever see is on the back of a filthy car that is pulled over in front of an Ohio Highway Patrol car or covered with poop stains in the bottom of a toilet bowl in a rest stop bathroom. And finally, I want them to keep sucking until we are way past them in the W-L column. After all these things are true, then I suppose I will be ok with them winning a few games before they get embarrassed by The Ohio State University.
Mike Nugent- 6 Cleveland Browns- 0
I say go with the "classic"... OVER-RATED!!
JT calls her his Ex-girlfriend on the 911 call.
No I haven't, you should start a new thread...
Which flavor of Taste of the Wild? Pacific Stream, High Prairie, Wetlands.... Edit: response to OSU
Go Little Giants!!
Braxton: "Hey JT. Now you know what it's like to have a back-up come in and steal your glory." JT: "Yeah, sorry bout that bro, but at least now you have some company"
I saw that too, I would be willing to bet there were a few thousand other people with the exact same response, I know I was thinking it.
Awesome! Every time someone throws up their fist confetti exploded. Almost looked planned
The Big XII has only itself to blame when TCU/Baylor get left out. They do not have a championship game or a true champion and deserve to be left out.
After tonight the Wisconsin d will be pronouncing it as "daddy"
Didn't the B1G win the challenge 8-6? Not sure how that equals "few W's".
If he could do that at Kansas, that might just make him the greatest coach of all time... Not gonna lie, I am unsure if I should be using sarcasm with this comment
I doesn't bother me if they want to wear face paint and dress crazy, but when I can't watch a game without constantly seeing their painted faces and ridiculous antics, it's time for them to realize it NOT ABOUT THEM and NOT about getting on TV every week. It's about a community of Buckeye fans who love their team and cheer them on. I would be thankful just to make it to one game a year and these guys are at every game trying to get everyone's attention. Even if they are doing charitable things behind the scenes, that's great, but then let THOSE things be why you are getting attention, not face paint and ridiculous outfits.
Figured this was a good place to post my record considering the '79 reference. 18-16-1
So did he actually have any percussion skills or was this just fooling around?
Crap! I just realized I used the letter that we don't speak of, forgive this one.
On a side note, looks like one of us needs to change our avatar:)
Are you sure it's coming from you or is it that others are giving dvotes at the same time
I can't really give an exact time or date when, but I do remember from an early age going to a couple of games at the 'Shoe with my dad and grandpa and loving every minute of it. My entire family are Buckeye fans but none of them are actually alumni. Dad and grandpa went to Tiffin University, my bro went to BGSU but all of us wear our Buckeye gear proudly. I remember watching the games every Saturday and hating ttun but honestly didn't truly know I was "in love" until I realized my heart could be broken by a single play. That play was a punt return by a guy from my hometown wearing the #2 jersey for our hated rivals. That was the moment I would say everything changed and I knew I wanted cheer for the good guys for the rest of my life. Oh, and by the way, it's 2:08 am and _ichigan still sucks!!
I read an article a few weeks ago about Jennifer Lawrence literally crying when they told her she had to actually sing the song for the movie. Apparently she is very self conscious about singing in front of people and did not want to sing again like she had to in the first movie.
No, the biggest problem with dup threads is the fact that they are created in the first place. You just proved that point with your entire comment. If this and the 3 other Noah Spence threads would not have been created, then you would've read the original thread and had all your questions answered without having to see if each thread had something different to say. The real problem is some whiners decided to take issue with the fact that I pointed out there was already a Noah Spence rumor thread, one that actually had the exact same information as this one.