TheShookster
Moderator
Greenwood, Indiana (via Frankfort, Illinois)
Member since 19 July 2012 | Blog
I graduated from UDayton and I'm engaged to a girl who is way out of my league.
Favorites
SPORTS MOMENT: attending the Rose Bowl vs. Oregon, and 2nd place goes to attending the Ohio State at Michigan State game in 2014.
COLLEGE FOOTBALL PLAYER: Braxton Miller
COLLEGE BASKETBALL PLAYER: D'Angelo Russell
NFL TEAM: The Bears
NHL TEAM: The Blackhawks
NBA TEAM: Mike Conley
MLB TEAM: Indianapolis Indians
SOCCER TEAM: Indy Eleven (?)
Recent Activity
I have no idea how this hasn't been upovted. Puns are the backbone of this country
South side of Chicago born and raised; my dad is from Dayton OH and my mom is from Frankenmuth MI. they met up in Indiana, got married and moved to Illinois.
I grew up a huge Ohio State fan (football AND basketball) and then went to college at UD. Even though I still believe that UD is the greatest place on earth, I stayed loyal and cheered against UD when they would play OSU in various sporting events.
Can't say I'm a Cavs fan, but I am definitely excited for all of you who are!
Anybody but Sergio?
How dare you. El Nino is prime for a major victorahahaha who are we kidding. I am a Sergio fan though.
I may be going as well. We will see
"But perhaps women should be able to dress however the fuck they want to; a privilege that's been afforded to men since the dawn of time."
Amen, Ramzy.
Also, formal petition for a new 11W "The Order of Bulls Blood" t-shirt
Not gonna lie. This might be a slightly childish thing they did, but I don't care. This is awesome. Go Rutgers.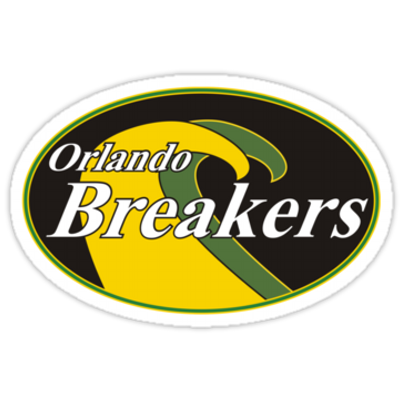 EDSBS has named it Wave Chappelle
If I wear a jersey around that looks like this, I am sure to get all the Chic-s
...I'll show myself out...
OOOOH MY GOODNESS DEVIN SMITH.
also, a potential call for 9/17: ssssssOOOOOOOOH MY GOODNESS BARRETT THREW THAT ONE FROM THE PARKING LOT
Just so you all know I am copyrighting the nickname "Three Jay aka 3J" for CJ Jackson.
Also, glad to see someone wearing #3...I feel like someone wore it last year but then went and quit 2 teams in one year.
In all seriousness, this is the happiest I've been for any OSU player going to the NFL. Braxton will be the player I tell my theoretical children about someday.
Yeah but will he transfer - B Axelrod
I agree 100%. Last year and this year, the OOC schedule are way better than the previous years.
Exactly; they really can't take any game for granted.
Farleigh Dickinson, an NCAA Tournament team of 2015-16 - after last year's OOC performance, no game can be taken for granted
The good news is UVA won't recognize Ohio State, so many players transferred that last years film may be unsuable.
Just kidding guys. This should be a good matchup. Basketball will always come 2nd in Columbus but damnit I love the basketbucks no matter how frustrating they may be.
A) very solid schedule shaping up for the basketball team. UCLA, UL, Providence, and others I can't recall at the moment
B) hope the Louisville fans are decent to Jaquan.
Week 1: Urban goes easy on his former school; national media says OSU not good enough to pull away from BG
Week 2: Young secondary gives up some points and yards, but OSU wins. national media says OSU a year away.
Week 3: Ohio State goes into Norman and shocks OU
I may get downvoted into oblivion for saying this. But it is a statement I shall stand behind even in the face of certain death:
QDOBA IS BETTER.
Michigan's schedule is a joke; if they're only supposed to win 9 games, who are their 3 losses to? One of them would have to be Ohio State; so assuming OSU beats Michigan, how the hell are they going to lose 4 of the other 11 game?
I'm a homer, we are all homers, but I'm taking the over all day. I won't be shocked if we go undefeated or lose 2 games, but 4?!?
When you grow up in Chicago, you go to Six Flags lol...I went there once and luckily avoided having to ride anything. When I was in college I went to Kings Island and overcame my fears...I rode Vortex, Firehawk, and the Racer. I don't think I can lend much to this conversation haha
Funny story; when I was growing up I attended a small private catholic school (2nd thru 8th grade) and in our art class, we had a project where we needed to design a church. This was in 2001, so I came up with the idea of making a church with 4 giant stained glass windows. So I drew those windows in...one for Woody, one for Bruce, one for Cooper and one for Tressel. This was seen as "sacrilegious" and I got in a bit of trouble after turning it in.
So as much as I would like to make fun of this lady, I can't. Haha
Matt Costello graduated right? Then I think Trevor Thompson will be fine this year.