TheNorthernBuckeye
Member since 26 December 2013 | Blog
Helmet Stickers: 281 | Leaderboard
Family from Greenfield but a diehard Buckeye fan living in the mitten. Repping The Ohio State everywhere.
Favorites
SPORTS MOMENT: Dancin' on the field in '02
COLLEGE FOOTBALL PLAYER: Mike Doss, Maurice Clarett, Troy Smith, Aj Hawk, Ted Ginn, Sean Taylor, Donte Whitner.
Recent Activity
Your pipelines belong to us scUM. We want Weber!
I think the 13 points is on the low side. Oregon never loses at home and is loaded on offense. MSU lost a strong core of their defense. Darqueze and Bullough were the identity of that team and both are gone. Do I expect them to be solid again? Yes, but I have Oregon winning by 17+
I really like Webb at the nickel and Smith in the backend. I've got my hopes that they can play some substantial minuets this fall.
I have nothing against MSU but I would not consider them at the top. They had one above average year and they expect to contend every year? BIG 10 titles and rose bowls are the standard in Columbus. It's about sustaining success and in my opinion the last 10 years have been less than spectacular for the Spartans. Are they on the rise? Yes. But I'm offended that they even get mentioned in the same breath as us.
Braxton will win the Heisman
Smith will win one of the starting safety spots
Webb will play significantly
The defense will be top 10
Chris Ash wins Broyles Award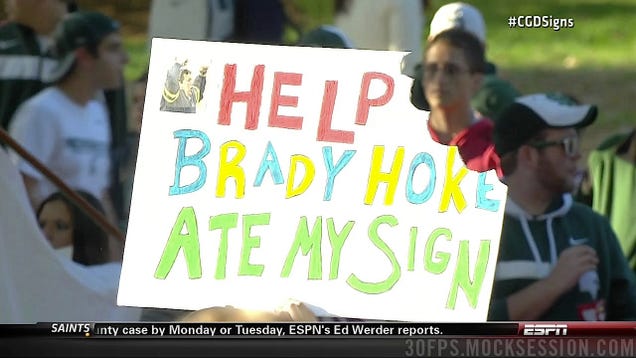 "What kind of battery do you need to shut down Ann Arbor?" Answer: 1-AA
As hard as it is for me personally I have to agree. I (as much as many of you) love to establish the fence around the state and keep the top talent in. However, I would like to think the staff did nearly everything in their power to keep him here. In the end it just wasn't right for him which is the top priority. With that being said I strongly believe we can use this scholarship elsewhere. There is still top tier talent out there.
Sad to lose him but no way is he better than Hilliard. I think the scholarship is valuable elsewhere too.
I don't care what the depth situation is like you cannot let the top talent leave. One of my biggest pet peeves.
Apologize for the double post, was getting an error message when posting. We should probably fire Fickell.
I'm interested to see if he remains outside or moves inside at the college level. I've read quite a bit about how it's more than likely he'll move inside but I personally would prefer him to stay outside. I think his explosiveness is high quality and I like having that on the edge. IMO the weakside is perfect for him.
Other than ruining his life further are there any repercussions to just cutting the scholarship? These are some pretty serious charges. We're trying to win titles and can't afford distractions.
Beyond excited for this month! One question though, I feel as if there is still lots of elite talent out there that is high on Ohio State is there any room for concern with not having enough room? Any update on Harris or Kirk also?
Saw that Hilliard recently followed him on twitter. Whether that was a fake account or not I'm not sure but it could either be a really good sign or a really bad one.
Going to be strange to adjust seeing someone other than Sullinger in 0. Nonetheless beyond excited to watch D.Russ this winter, kid is a baller.
I too secretly like the winged helmet, I miss Tressell and I am the first generation to not attend Ohio State. I'm ashamed.
Is that Waller in the light blue shorts? If not who is that?
Could someone fill me in on summer ball? Has it started yet? If so when can we expect any updates or if it hasn't when is it scheduled to?
Hang a 2014 national title banner
Would rather have Waller. I'm not interested in an athlete who can play quarterback, I want a quaterback who is an athlete.
God I hate MSU. That title game will haunt me for a very, very long time.
I've got to go with Shazier on this one. I want that speed back on the outside. I have high hopes for McMillian and really looking for him to lock down the middle. Shazier hid a lot of the defenses mistakes the last two years so he's my guy. Going to miss him like crazy.