TheNorthernBuckeye
Member since 26 December 2013 | Blog
Helmet Stickers: 971 | Leaderboard
Voting Record: 369 / 28
Buckeye in enemy territory
Favorites
SPORTS MOMENT: Rushing the field in '02/Dancin' in my apartment in '15
COLLEGE FOOTBALL PLAYER: Mike Doss, Maurice Clarett, Troy Smith, Aj Hawk, Ted Ginn, Sean Taylor, Donte Whitner. EZE
Recent Activity
did you try turning it off then turning it back on again?
going to go tweet him and see if he remembers you
The delusion and stupidity makes me hate them even more. Dude literally just dragged the Michigan football program through the mud in a 4 minuet interview. Why do suck it up and promote your program and University?
Lock him as the starter Sept. 7th
Should have attacked that interview with an enthusiasm unknown to mankind.
guess he should have attacked that interview with an enthusiasm unknown to mankind...
I love this kid and you to be honest. This has given me a perfect excuse to take a break from my sociology scientific research paper.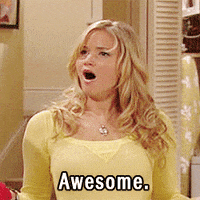 Wait, so you can pick between that crap show that has been up north or the coach that preaches real life application? Makes sense.
Ps. Thanks Birm!!
but they aren't comparable because U of M's staff cleared him to play but Harbaugh wouldn't have it. Whereas our doctors would not clear dean.
Direct comment from mgoblog lol made me laugh
If the knee compromises Pipkins' mobility and his leverage, he is more likely to suffer another concussion or injury. While cynics and rivals will accuse Harbaugh of screwing Pipkins over, I think Harbaugh is looking out for Pipkins' best interests after football.

My guess: Pipkins still thinks he is an NFL talent and values playing time more than he does an education. I think it is admirable that Harbuagh was honest with him and told him the NFL is not going to happen.
Two things: 1. JT will start 2. I stopped following jbook a while, one turnover and he's jumping ship criticizing coaches and players. I don't have room for pessimistic people like that in my life.
One of my grandfather's favorite men ever. Being a graduate of Ohio State he loved his Buckeye football and he loved Tressel. He fell ill in 2010 and swore he would see one more OSU game, held on just long enough to watch the Michigan game (a blowout of course). In way I feel at peace knowing my grandpa did not have to see what transpired in the following year or so. I loved that The Senator was on the field for the National Championship game it was almost like a culmination of everything that not just me personally but us as a fan base went through. It's weird a part of me feels like a piece of my grandfather still sits with Tressel and he will always be one of my favorites as well.
I wanted to throw a team in there that could make some noise that some people aren't talking about. I think they are really building inside out again along both lines similar to what they had in 2011
CFP
1.) Ohio State
2.) TCU
3.) Auburn
4.) USC
Ohio State repeating over Auburn 45-34
BIG 10 Championship
Ohio State: 52 Wisconsin: 0 Combined: 52
He is for sure in the top 5 of players I am most excited to see
Edit** I could get used to seeing Hilliard run around the field in a 47 jersey
I really hope that they can capitalize on the opportunity they will have year in and year out. That division is WIDE open.
My inner Tress is showing because I'm actually pretty excited for this transfer. Clinton was good but I think Jack has the opportunity to be better.
Be careful how loosely you use the term "trees"
Totally agree we turned the ball over left and right and still dominated.
Truly a shame for him, hopefully he can rejoin the team at a later point.
**Insert rival schools comments about oversigning here**
When I wear my "85 Yards through the Heart of the South" t-shirt, Ezekiel Elliott has to run up a large hill through the line before splitting the 8 and the 5.
Good lord this is funny
Loved that read but there is no way Bennett had a let down year last year and there is no way 2015 Spartans are better than last years.