TheNorthernBuckeye
Member since 26 December 2013 | Blog
Helmet Stickers: 333 | Leaderboard
Family from Greenfield but a diehard Buckeye fan living in the mitten. Repping The Ohio State everywhere.
Favorites
SPORTS MOMENT: Dancin' on the field in '02
COLLEGE FOOTBALL PLAYER: Mike Doss, Maurice Clarett, Troy Smith, Aj Hawk, Ted Ginn, Sean Taylor, Donte Whitner.
Recent Activity
I thought Bell made a couple real important tackles coming down into the second level. He continues to impress me.
Interesting because the depth chart for the game was just released, no more or's listed. It was obvious which unit worked better.
http://t.co/DfqKMaeycK
I may get dv like hell but I absolutely cannot bring myself to pull for MSU. I wish I could and I know the importance of it for the Big Ten but I just cant do it.
Hoping for no redshirt, let's build the future and move on. Living in TSUN radio is bashing OSU HARD. Already throwing us out the window with little to zero chance to win the east. It won't be easy but one game at a time and let's go to work.
I saw a stat last night that between Miller/Guiton/Hyde/Hall we have to replace 87% of the offense from last year. Do we have the talent to do that? Absolutely, but compound that with trying to put an entirely new offensive line together I presume this year may be rough.
Obviously devastating but we are in win now mode. Next man along with the defensive unit as a whole need to step up. Defense wins championships.
What color is Brian Kelly?
Beyond excited!! I would also like to share that I choked on my Pad Thai multiple times while reading this post. Very funny, well done!
Wow Dontre really does look bigger. Makes me happy.
I don't feel great seeing our supposed outside backer getting thrown around like that.
This is the one kid I want (outside of Sweat) more than anyone. 247 has A&M as heavy favorites but IMO we are hugely under estimated to land him. I like our chances!
Camp is finally upon us! Let the hunt begin. RANDOM BOLD PREDICTION: Ash will be a finalist for the Broyles award and my favorite to win.
I'm very happy with being ranked where we are. I always enjoyed watching the climb to the top approach rather than the defend the position type of feel. Be the hunter not the hunted.
Your pipelines belong to us scUM. We want Weber!
I think the 13 points is on the low side. Oregon never loses at home and is loaded on offense. MSU lost a strong core of their defense. Darqueze and Bullough were the identity of that team and both are gone. Do I expect them to be solid again? Yes, but I have Oregon winning by 17+
I really like Webb at the nickel and Smith in the backend. I've got my hopes that they can play some substantial minuets this fall.
I have nothing against MSU but I would not consider them at the top. They had one above average year and they expect to contend every year? BIG 10 titles and rose bowls are the standard in Columbus. It's about sustaining success and in my opinion the last 10 years have been less than spectacular for the Spartans. Are they on the rise? Yes. But I'm offended that they even get mentioned in the same breath as us.
Braxton will win the Heisman
Smith will win one of the starting safety spots
Webb will play significantly
The defense will be top 10
Chris Ash wins Broyles Award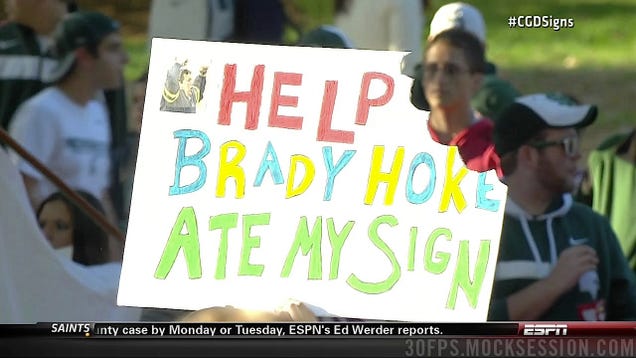 "What kind of battery do you need to shut down Ann Arbor?" Answer: 1-AA
As hard as it is for me personally I have to agree. I (as much as many of you) love to establish the fence around the state and keep the top talent in. However, I would like to think the staff did nearly everything in their power to keep him here. In the end it just wasn't right for him which is the top priority. With that being said I strongly believe we can use this scholarship elsewhere. There is still top tier talent out there.