TheChase
---
Member since 14 October 2013 | Blog
Helmet Stickers: 197 | Leaderboard
Voting Record: 575 / 36
Recent Activity
Yvonne Strahovski from the great TV show Chuck
Take your maize and blue glasses off first. The good college coaches don't need gimmicks to get the players they want. Harbaugh does.
Let's see these QB's on the list:
Josh Johnson: 7 seasons, 5 Passing TD's to 10 INT's
Tyrod Tayler: 4 seasons, 0 Passing TD's to 2 INT's
Kyle Boller: Last played in 2011; 8 seasons, 48 Passing TD's to 54 INT's
David Fales: 1 season, No stats
Sean Mannion: Drafted in 2015
Jameis Winston: Drafted in 2015, notorious scumbag
Zac Robinson: Free Agent, No stats in 4 seasons
Blaine Gabbert: 4 seasons, 23 Passing TD's to 24 INT's
Elvis Grbac: Last played in 2001
Jay Cutler: 9 seasons, 183 Passing TD's to 130 INT's
Colin Kaepernick: 4 season, 50 Passing TD's to 21 INT's
Denard Robinson: Not a QB
So there are 2 QB's who play, 2 rookies, 2 retired, 1 free agent, 4 bench warmers, and 1 Running Back who played Quarterback in College. And willing to come to UM? Let's see, the majority of these guys either played at UM, are one of Whitfield's guys, or under one of the Harbaugh's. Not impressive.
The Game's Top Arms...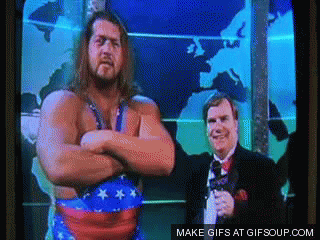 We get it...you don't like the tweeting. Between this thread and the JT/Cardale thread, you would think they were committing crimes. He is being a college kid and having fun, like he always has. The spotlight hasn't changed who he is and it won't. If it was going to be a distraction, the coaches would shut it down. Being a better human being and finding joy in life is much more important than being a better football player. Fortunately, he is pretty good at both.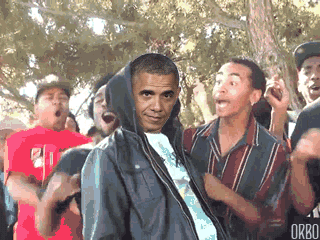 As much as I wish this was true, he did get a shot in the video leading into the 2nd half I believe. But no live shots is good enough.
I am thankful for my son that was born Monday morning. He was 8.5 weeks early and less than 3 lbs. Monday was a very difficult day and I am thankful both he and my wife are bouncing back. I wish all fellow Buckeyes a Happy Thanksgiving and to enjoy the time with family.
mgoblog becoming even more delusional in 3...2...1...
Nice Job WD and Brian and Ace and Co

You broke the Michigan man's back for good. 3 years from now when we are holding the Big 10 title or sooner take a bow.
This made me laugh
-2-10 season, including clubbings against MSU and OSU
-DB is retained by the Board of Regents and a new president not wanting to rattle too many cages in his first year on the job.
-DB reaffirms his complete faith in Hoke by rewarding him with a 10 year, 80 million dollar contract extension. Hoke claps, then goes back to running another great week of practice with lots of competing.
-DB is given a lifetime AD appointment, and is given the new title of Supreme Athletic Overlord. His first order of business after giving Hoke his contract extension is to erect a golden statue of himself right next to the noodle. In one hand he holds an extra large Dominos pizza, and in the other he holds a jar with the collective tears of our entire fanbase.
-Beilein retires. We bring back Amaker.

That'd be rock bottom.
If Gary Nova threw for over 400 yards, the remaining quarterbacks playing against them should have a whole lot of fun JT may throw for 500 against them. At best, they win 3 more games. They won't win a road game this year.
RT @MaxACohen: Funchess also said they don't need a win next week. Wins and losses are a "statistic."

— Ace Anbender (@AceAnbender) October 5, 2014
SEC bagmen must have stuffed some cash in the refs pocket, that wasn't roughing the passer.
Spent most of the game watching the line. Watching Price, even against Kent State, was not encouraging. I hope the kid continues to get better because he was pushed into the backfield too many times against Kent State.
Dontre Wilson must have blown up
Listed as 6-6, 315 and a Junior
Illinois Football... If only he was good enough to be listed as an Offensive Weapon
Derek Jeter. He plays the game hard and doesn't showboat.
How many times is Craft going to drive into someone, fall down, and get nothing out of the possession? Terrible
Would have bounced off his hands
Time to blow up whatever they have drawn up. Try different lineups, try different styles, try something new. Between Scott missing the bunny putback and Craft not getting the shot off at the end of OT, just frustrating all together to watch.