THE
---
CBus (via 俄亥俄州托萊多)
Member since 11 August 2014 | Blog
Helmet Stickers: 15,200 | Leaderboard
Voting Record: 3209 / 203
Favorites
SPORTS MOMENT: 2002 Natty
COLLEGE FOOTBALL PLAYER: Gamble, Doss, EzE
COLLEGE BASKETBALL PLAYER: Jim Jackson
NFL TEAM: My Fantasy Team
NHL TEAM: CBJ
NBA TEAM: Cavs
MLB TEAM: Hokkaido Nippon Ham Fighters
SOCCER TEAM: USMNT / Man U / Arsenal
Recent Activity
It was a real laugh riot on here when that initially came out.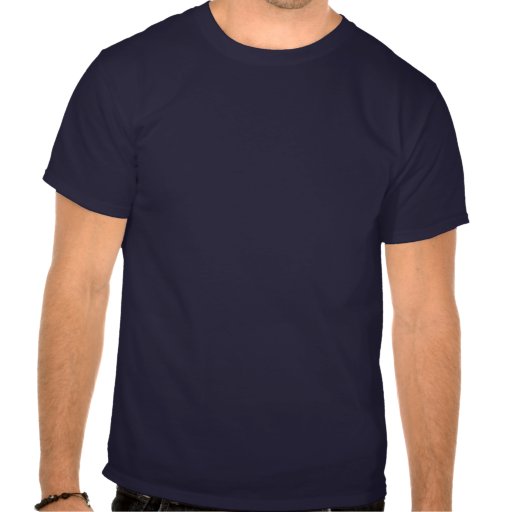 He went there, got sketched out and left...then came back again!
Just a random 2007 snapshot of midwestern football majors.
I had a number of friends who got a Family Resource Management degree from OSU. It is basically a finance degree but outside of Fisher Business School. The degree is not as hokey as it sounds by title but if I were at another school and didnt know anything about it I would LOL at that degree just from the name.
Ruddock transferred because he got beat out for the starting position. So, think about it that Michigan is playing with Iowa's back up QB.
Wish it were 8hrs long and not just 30mins!
Oh man, hoping this is just a strategy move to not show their hand or to name a starter or something. At worst hoping this is just a shitty practice and they got their asses chewed out...
Remy, together we brought Zimas to this site. Now we are both known by different names. You've moved up, and I've toned down. For that, I salute you!
Humor. Smooth move ex-lax.
Nowhere near as dumb as this Oregon runner but In in high school, we had a dude actually win the state 100m dash. He was so fast he held up #1 with his index finger the last few yards while winning. That is apparently against OHSAA rules and counts as taunting so he had to forfeit the title.
You can bet that the motion in that play is forever waived off and that block, as Spencer ran it, will be part of the play from now on.
Amazing tid-bit and one I had not previously heard. Love it
You know, I've seen a lot of big comedy stand up acts - Sienfeld, Chelsea Handler, Vince Vaughns comedy tour, Chappelle, etc.
I honestly think Anthony Jeselnik was the funniest act I've seen.
Best of luck MCS.
Make it happen and you'll be proud of what you've earned for the rest of your days.
I used to really like Tosh's show. He still has some good content but I'm not into as much as I once was. I saw Tosh do stand up when he came to Columbus and I didn't think it was very good. Kind of turned me off of him a little.
However, I am very much looking forward to him shredding Sabans book.
Glad it's up here. Those Cocoa kids are gonna freeze their oranges off.
Let's just hope the season ends that way...again.
Humor.
I had a summer job in high school at this little grocery store. I mostly worked there so I could snag cases of beer and leave them by the dumpster when I took out the trash, then I'd go back and get them after work (I was 16 or 17). It was my 2nd summer working there and it wasn't a bad job. However, one day this college age manager (total d!ck) comes in and tells me he needs me to clean the bathroom. I say I'll get it, thinking I'll just mop the floor in there, and he says "uh no, I need you to clean it now." I walk into the bathroom and somebody had shit all over the place. On the toilet, floor, walls, sink area...shit everywhere. I immediately knew what I had to do. I came out of the bathroom and told the manager I was going to grab some gloves...I walked straight out the back door and never came back.
Maybe the shitting bandit was Floyd from the OP.
Maybe.
But they run the same offense Yost did in 1896.
It's called B1G Dumping your account, Chief.
;-)
Not sure that Delany and his member institutions care about the SEC's BCS era. $$$$$$$$$$$. They've relied on sound business and academics versus the fading beauty of on field football results. Delany may have taken some heat while the B1G football product took a dip, but he was quietly posturing the conference for years of high high dollar revenue and more TV contract negotiating leverage than anyone. With the footprint and markets the B1G encompasses, it doesn't matter if the product is first or worst, there will be eyeballs and more importantly there will be massive revenue relative to the other conferences. He has done a masterful job leveraging the B1G.
It's not just that the statistics are selective and dont tell the whole story and that the sample size is so small that inclusions skew the sample downward for JT and upward for Cardale...my major issue with the OP is that its core argument revolves around transitive property of equality...and the variables are anything but that. It's no different than saying Wake Forrest beat Virginia Tech - and Virginia Tech beat Ohio State - So therefore, Wake Forrest is the best team in the country.
For the record - I am totally torn. I will obviously ride with and support whomever the coaches select. You can make a litany of arguments for both guys, as seen in this thread. I am also of the opinion that both will be needed at some point this year.