tennbuckeye19
---
Tennessee (via Lancaster, OH)
Member since 09 October 2011 | Blog
Grew up in Ohio, the heart of it all. Moved to Tennessee after college for work and married a Southern Belle.
Favorites
SPORTS MOMENT: Grounding out every at-bat in little league.
COLLEGE FOOTBALL PLAYER: Tom Tupa, Chris Spielman
COLLEGE BASKETBALL PLAYER: Dennis Hopson, Jay Burson, Jim Jackson, Michael Redd, Scoonie Penn, Ken Johnson
NFL TEAM: Browns
NHL TEAM: Blue Jackets (not much of a hockey guy, but if I h
NBA TEAM: Cavaliers
MLB TEAM: Indians
SOCCER TEAM: Crew
Recent Activity
What is this TE position you speak of?
Is your friend's name Haskins, Burrow or Martell, by chance?
Hmmm... 1. Tim Beck. 2. Ed Warriner.
For real though, I'm curious to read the answer to this question.
Aw man, why you gotta bring up that game? Such a complete disaster of a 2nd half...
I read an article earlier today that mentioned Gant's dad is a Michigan fan. Or as he said, he "was" a Michigan fan. Just adds to the story about the fandom in Toledo.
I have to admit, as a guy living in Murfreesboro, TN, I'm kinda bummed about OSU being slow to offer Teague. Would've liked to see him be part of this class.
So ridiculous that their only comeback is that kids who pick Ohio State over them do it for academic reasons and just to get a ticket to the NFL.
This one?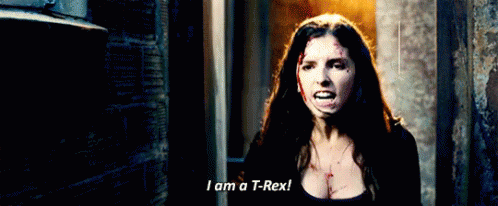 Interesting. I thought I had heard Spielman was doing only NFL games now for Fox. Guess for a special event like The Game an exception could and should be made.
Charlie Weis must have the greatest agent ever.
Yeah, I'm not sure what exactly the point of the research was supposed to be.
It was almost like it was just trying to show that good NFL players can be found anywhere, and not just in the Power 5's top programs. I'm pretty sure we already know that.
Yep. Nothing to get all upset about. The article was about players from a school getting drafted and making an impact in the league. OSU hasn't had the best results with that in the last several years.
But here's to hoping 2016 and beyond can change things.
Interesting.
From what I have heard (no pun intended), wherever he ended up, he wanted assurances from the coaching staff that he would receive significant playing time. Perhaps OSU wouldn't give him that.
I liked him out of high school, but from what I've observed and heard (again, no pun intended) about him, he seems like a pretty big me-first guy. I mean, the guy bailed on his team. No thanks. Enjoy Baylor.
Okay, now who's gonna make sure Tim Brewster stays away from this kid?
Me thinks having 3- 1st round draft picks from the defensive backfield this year, in addition to the guys who've been picked in recent years, makes OSU very attractive for top players.
Such a great moment! I remember being at a family function at my Aunt and Uncle's house and having to watch the end of the game on a small crappy TV with fuzzy reception. When Sylvester made that shot I yelled out and went nuts and everyone in the other room was in a panic thinking something was wrong with me.
Even with a good crowd, something about that building is just...not good.
NC State hired UNC-Wilmington's coach, Kevin Keatts today.
I'm not sure I agree.
Coaching is a 'what have you done for me lately' business. Add to that the fact that IU fans think they're still an elite level program and I bet Thad's past success wouldn't be enough to save his job.
Yep. In my opinion they're a has been program that's still running on the fumes of the past. And their fans still think they're elite...
But to me they're not even on the same planet as schools like Kansas, Kentucky, Duke, and North Carolina.
Gene Smith was decisive. He decided before OSU lost to lowly Rutgers and then didn't even make it into the NIT that he was gonna keep Thad Matta.
Looks like Tom taught Jim that move.