tennbuckeye19
---
Tennessee (via Lancaster, OH)
Member since 09 October 2011 | Blog
Helmet Stickers: 17,438 | Leaderboard
Grew up in Ohio, the heart of it all. Moved to Tennessee after college for work and married a Southern Belle.
Favorites
SPORTS MOMENT: Grounding out every at-bat in little league.
COLLEGE FOOTBALL PLAYER: Tom Tupa, Chris Spielman
COLLEGE BASKETBALL PLAYER: Dennis Hopson, Jay Burson, Jim Jackson, Michael Redd, Scoonie Penn, Ken Johnson
NFL TEAM: Browns
NHL TEAM: Blue Jackets (not much of a hockey guy, but if I h
NBA TEAM: Cavaliers
MLB TEAM: Indians
SOCCER TEAM: Crew
Recent Activity
it's too bad MSU has next week off.

Kyle Kalis spotting...and he picks up a false start penalty.
Yeah that was some dominant defense right there.
This game is already reminding me of the UK/South Carolina game. Scoring at will and little defense.
Kentucky can't defend a screen pass to save their lives...
Anyone nervous about Illinois next week now that they have momentum from their big win today...
Ha. Ha. Ha. Ha. I couldn't even type that with a straight face
Happy Birthday, Air! Enjoy your day and Go Bucks!

Diarrhea pro tip from experience: You might think running, jogging, and or walking briskly is a good idea when you've got irritable bowels, but alas, doing so actually makes things happen faster...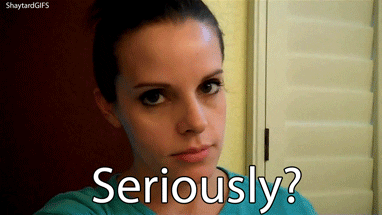 Polls are somewhat of a necessary evil, but my main gripe are preseason and early season polls. There's no real reason why there should be rankings made public any earlier than Week 4 or so in the season. That would help with the ridiculous rankings of several overhyped and overrated teams.
You shouldn't really base anything off a Spring Game.
The SEC argument year after year is that they don't have to play anybody in the non-conference because their conference is so tough.
Does this announcement have anything to do with leaked black alternate uniforms?
Sounds funny, sure, but most women's basketball programs have a squad of guys who practice with them. It's a common thing.
Maybe instead of spending so much time and energy hating Ohio State they should devote it to hating that they're such a crappy irrelevant football program...
Take this for what it's worth, which probably isn't much. When he was at Vanderbilt, some local radio guys said they had heard he had a 10 year plan to be coaching at the highest possible level: the NFL. They all knew his time at Vandy would be short so don't be surprised if he puts in a few years at PSU and makes the jump.
4pm? You mean I have to wait all day for you to tell us Josh Moore decommitted?
The funny thing is that the pundits all say that when it comes to losses, the timing of the loss is everything and you want to lose early and not late in the season. Give the committee time to forget about it, and etc.
Well, it doesn't get much earlier than the 2nd game of the season, right?
But seriously, it's a bad loss. There's no getting around that. Virginia Tech is not a good football team. And that loss could very well keep OSU out of the playoff.
P.S. Pat Forde's entire journalistic career has been sponsored by Craftsman.
I'm not sure if they would make a change. But ABC, ESPN, ESPN2 all air games on Saturday night. I know CBS has first dibs on the SEC games, so the Ark/Miss St & Auburn/Ole Miss games could end up there or ESPN. Some of those could end up on ABC or ESPN earlier in the day as well, and FOX could also end up carrying one of the Pac-12 games.
They can't help who they're playing, but it's a showcase for them, nonetheless. That's why they need to come out and do what they should do, take care of business and blow them both out. Sure, it might not prove anything, but it's still good exposure for the program.
Uniforms aside: It's hard to know if Baker's decision had more to do with OSU winning and their coaching stability or Florida's program being a complete crapfest and Muschamp being a dead man walking. My guess is that it was a combination of the two.
Winning games, winning conference titles, winning national titles > anything else
Regardless of what we feel about their coverage or their allegiances, it makes business sense to continue to have a working relationship with ESPN.