tennbuckeye19
---
Tennessee (via Lancaster, OH)
Member since 09 October 2011 | Blog
Grew up in Ohio, the heart of it all. Moved to Tennessee after college for work and married a Southern Belle.
Favorites
SPORTS MOMENT: Grounding out every at-bat in little league.
COLLEGE FOOTBALL PLAYER: Tom Tupa, Chris Spielman
COLLEGE BASKETBALL PLAYER: Dennis Hopson, Jay Burson, Jim Jackson, Michael Redd, Scoonie Penn, Ken Johnson
NFL TEAM: Browns
NHL TEAM: Blue Jackets (not much of a hockey guy, but if I h
NBA TEAM: Cavaliers
MLB TEAM: Indians
SOCCER TEAM: Crew
Recent Activity
yep. 7 of them so far. La Tech only has 2...
This season could be a rather long one...Wins will not come easy.
But the main thing I'll be watching for is to see if guys are actually improving as the year goes on.

He gone...crazy.
This year is one where Matta and Co. actually play far fewer cupcake games. Most of their non-conference opponents are pretty decent.
They've got Louisiana Tech, Memphis, Virginia, UConn, Kentucky, and Mercer all coming up before Christmas.
Aw man, I missed it. What did it say?
I love Urban, but I'm not someone who thinks he's beyond criticism.
But as far as Beck goes, I have no idea why Urban hired him. I'm just of the opinion that things could work out despite the not so great early returns, a la Herman.
I get what you're saying but to me those questions are related.
My point was that we didn't know why Urban hired Herman. I mean the guy had been at Iowa State and Rice. And yet Urban handed the keys to the offense off to him?
If you ask me, the offense as a whole has seemed like a disjointed mess all year and I don't know who's to blame.

I have no idea why Urban hired Tim Beck.
But I do know this; people on here questioned the hiring, playcalling, and coaching of Tom Herman during his tenure @ OSU.
We all love him now, but it wasn't always that way.
I think it's way too early to say whether it was a good hire or not.
Being able to drink and being able to afford alcohol in the Schott creates quite the conundrum.

— Rob Oller (@rollerCD) November 11, 2015
So basically they're sending their players over to see where their uniforms and shoes are made...
I don't think it should be scrapped altogether, but I'd be for running it only once a game.
There are other ways to get him the ball: handing it off to him, jet sweep, etc.
I have no idea how much he'd play this year. But he is a unique player who can play multiple positions on the court.
His brother Mike left to be closer to home in Texas and his father, who was/is supposedly ill. I think Mike was also upset about red-shirting.
I haven't heard anything about Mickey leaving. But if the NCAA hasn't cleared him to play at OSU, he'd have the same issue wherever he went. And if the NCAA stuff gets cleared up and he were to leave, he'd have to sit out a year.
Am I wrong in thinking that Darron Lee is almost playing nickelback...
South Carolina, Tom?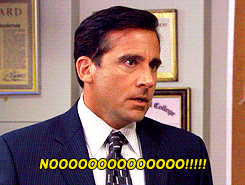 I really liked Skip Bayless back when he was only a sports columnist. Pretty much everything else he's done since then, not so much.
This is yet another example of ESPN overpaying for something...
I love Diebler and he was a great player for OSU, but no.
I had hopes that he could be a solid role player in the NBA, but for whatever reason it hasn't happened for him.
Don't think the Cavs need him, though. They'll be fine and even better when Irving comes back...
It just might happen!
Seriously though, I thought it had been said that he probably wasn't gonna play due to a nagging injury?
Start the call with "Long time listener, first time caller..." and you pretty much nailed the typical caller.
Clay is a Nashville guy. He was on radio here for a while. From time to time for work I have to go charity fundraising events, golf tournaments, shin digs and etc. in and around the Nashville area and I have run into Clay a couple times at these events. Believe it or not, if you're just talking to guy, he's alright. But he is super opinionated and has one about absolutely every single thing under the sun and isn't afraid to tell you what he thinks about it regardless of whether you want to hear it or not and he is exactly the SEC homer that he portrays.
But I don't read his stuff. I know better. He is all about shock value and he caters to the SEC crowd. And he hates Ohio State. And he hates Urban Meyer. When Urban came to Columbus he said his least favorite coach was going to his least favorite school.
So yeah, I wouldn't get all riled up about what he writes or says. it's just his opinion, however stupid and misguided it may be.
How is the ownership in Toronto? As others have said, I don't think Shapiro was the problem in Cleveland. It has been the ownership.
FYI: LSU is still undefeated.
There is a bug on my screen...
Seriously though, really good work, man.
I don't agree with his 4 teams, but people get way too worked up over this stuff.
It's an "as of right now" list. Nothing more. Nothing less. Things will change.
He hasn't said anything that I know of, but he's one of, if not the top rated running back for the 2016 draft. Why wouldn't he leave?