teddyballgame
---
Member since 28 March 2013 | Blog
Favorites
SPORTS MOMENT: 85 yards through the heart of the south
COLLEGE FOOTBALL PLAYER: Joey Bosa
NBA TEAM: Cleveland Cavaliers
Recent Activity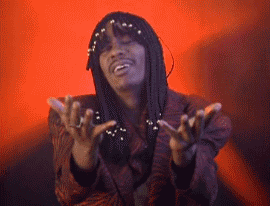 I knew Houston was better than that
Houston picking up their car like
That's a farleigh funny name for a school
They'll get their wins back just like Penn State
Sucks that Dobbins got hurt this year. He would have done some damage too.
I'll obviously be happy to sign either of them
Damn he moves well for a big guy. Looking like a 6'4" 230lb version of Malik Hooker
It doesn't matter. We're living in a fractal hologram
Hello, yes, I'd like one Okudah please
We could just call him Baron. That's already pretty cool
Nice. I think Isaiah Pryor is another.
Not an absurd take. I view Michigan's style of play as "Bama lite". Bama is probably not going to shoot themselves in the foot with 3 turnovers though. Our defense can slow anyone down and they can keep us in the game for a while but I'd worry about the offense getting points; JT and the receivers would have to play a LOT better. JT would have to rely on his arm to make the sort of throws that so far he's been missing all year. The OL has to step up because they haven't faced anything like what Bama presents. Bama front 7 is ridiculous at stopping the run and rushing the QB on passing downs.
Okudah(I'm treating him as a silent commit at this point), Browning, ...and who are the other EEs?
We can take 7 total?
Awesome. He's an early enrollee too so he can make an impact next year.
Trey Smith has very large arms
Love watchin reaction videos
Not entirely surprised by this.
He's obviously a good kid or we wouldn't have recruited him. I still wish him the best
This class would be headed off the charts if we get him in the fold.
Still, need to see some Bama insiders start to capitulate before I get too hopeful.
Korey Stringer, Orlando Pace, LeCharles Bentley, and Taylor Decker are all previous winners.
Elflein was not highly regarded coming out of high school either. As part of the 2012 class, he was considered the 983rd best player overall.
Bama/OSU will get better ratings because each team represents an entirely different region.
The southern states wouldn't care as much about OSU/UM just like many of us in the midwest weren't particularly keen the Bama/LSU rematch in 2011.
Shocking
Next we'll find out that Urban isn't winning B1G coach of the year