teddyballgame
---
Member since 28 March 2013 | Blog
Helmet Stickers: 15,017 | Leaderboard
Voting Record: 4675 / 519
Favorites
SPORTS MOMENT: 2007 Appalachian State vs. Michigan football game
COLLEGE FOOTBALL PLAYER: Joey Bosa
COLLEGE BASKETBALL PLAYER: Aaron Craft
NBA TEAM: Cleveland Cavaliers
Recent Activity
Mack and Mitchell seem the most likely to me
I like that idea.
RIP Mr Snapp
He's also posted a number of videos recently showing off his running ability.
Interesting. You know who else liked to run? Forrest Gump....and if I recall he was from ALABAMA
it's happening.
At best we're looking through a glass darkly. Time to let it go...
What if I told you that both OSU and Houston can be successful at the same time...
Not sure what all the brand talk is about, but if he wants to do some cool gesture after he catches a touchdown then I'm fine with it. Does Bosa's shrug constitute personal branding? What about Zeke's crop top? Are those bad things? I think there is some room for individual celebration and expression within a team.
This kid is a hard worker with his head on pretty straight. He came to FNL and didn't just stand around chatting and barely breaking a sweat like some other guys. He was going 1 on 1 with EGW and relishing the challenge.
Your odds don't change after you place a bet
They have very similar voices and speech mannerisms. I feel like I'm almost listening to Joey at certain times.
Even if he's 90% sure he's going to be a Buckeye, I can understand why they'd want to still go and visit UF and FSU. The Bosa family has some roots in Florida and you don't want people to be like "you didn't even consider our schools" etc if he goes back and lives there. Just show some respect and take a look around...can't hurt anything.

I really want TP to come back and finish his degree.
Jerry Kill was on the BTN pregame panel for the Sugar Bowl and he was saying a lot of nice things about us.
I really like him now.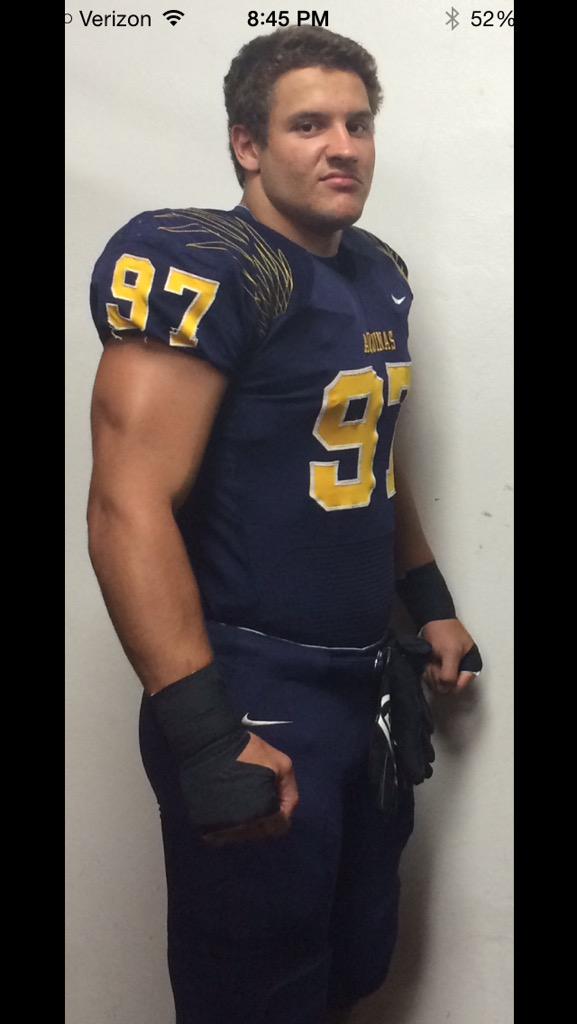 LJ is going to have some sick rotations
Never got to meet him, but have only heard good things.
RIP
Good stuff. Often times it's all about the laundry
We need to get some payback on LSU for 2008
For Braxton to be most effective he would actually have to pass MORE than JT or Cardale. Clemson pretty much just decided to stop Braxton and Hyde's legs and it worked. We were so good this year because we had QBs that actually aren't anything special as runners; they just take the very easy yardage when it's given. The defenses we faced were being stretched out all over the field because our offense was finally close to being perfectly balanced.
don't know why you were downvoted, but thanks
He's a rutgers guy. Probably doesn't know anything about Nick...just looking for a freebie
What did you enjoy most during your visit to tOSU? Did anything surprise you?
What's his deal anyway. Why's he leaving Auburn and does he have any connection to UM?