Tater_Schroeder
Miller City, Ohio (via Miller City, Ohio & a stop in Columbus, Ohio)
Member since 20 June 2014 | Blog
Alumnus of The Ohio State University. BSME Class of 2011.
Favorites
SPORTS MOMENT: November 18th, 2006
COLLEGE FOOTBALL PLAYER: ¯\_(ツ)_/¯
COLLEGE BASKETBALL PLAYER: Mark Titus
NFL TEAM: Cleveland Browns
NHL TEAM: Columbus Blue Jackets
NBA TEAM: Cleveland Cavaliers
MLB TEAM: Cleveland Indians
SOCCER TEAM: Columbus Crew
Recent Activity
It's a disgusting, terrible, awful state.
In the case of this year, Ohio State would be one of those whiny-ass teams.
And certainly, we didn't show TTUN any of our playbook last week.
I think we did show them our entire playbook.
Here, have yourself an upvote. Right all along (the first part of your comments, anyways).
*would've
That's all I've got.
I never noticed it before... but is Kenny G rushing to pull his arms down at the very end? That guy is always around for damage control!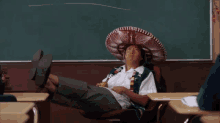 I avoided 11W after the loss, and it looks like for good reason. After reading your comment, I'm out for a couple more days. Need reason to settle back in...
Okay, me too. Hugs all around. And upvotes.
Sleep in. I wouldn't even step foot on campus until about 6 PM, go take a couple shots and head to the game for the 8 PM kick off.
Interesting to look at, OP, thanks!
My favorite comparison through 9 games:
2014 Record: 8-1
2015 Record: 9-0
This is absolute pure gold.
You can say that again.
Yep, what you did there, I see it. :)
Just my 2 cents.
I get your point, but if he can't make a pass in a pointless game, should we trust he can make it in a big game? I'd rather find out he can't throw when it doesn't matter. With all that said, if its a risk, he shouldn't be throwing in either situation.
Hell? See, you couldn't keep religion out of it either!
I'm not so sure He is checking in on the 11W forums. Jason, can you track His IP address?
Are you high? We can't discuss politics here.