Tater_Schroeder
Miller City, Ohio (via Miller City, Ohio & a stop in Columbus, Ohio)
Member since 20 June 2014 | Blog
Alumnus of The Ohio State University. BSME Class of 2011.
Favorites
SPORTS MOMENT: November 18th, 2006
COLLEGE FOOTBALL PLAYER: ¯\_(ツ)_/¯
COLLEGE BASKETBALL PLAYER: Mark Titus
NFL TEAM: Cleveland Browns
NHL TEAM: Columbus Blue Jackets
NBA TEAM: Cleveland Cavaliers
MLB TEAM: Cleveland Indians
SOCCER TEAM: Columbus Crew
Recent Activity
So instead of elbow to elbow you're sack to back?
I'll see myself out.
The Drue Chrisman video is absolutely pure gold.
Totally stolen from Half Baked, yes?
Seeing as how the athletic department is paying for this themselves, I would say the best way to upgrade all the classrooms would be to raise your tuition.
Please tell me "Gradate" was spelled that way on purpose.
Me too... but it's Joey Bosa I'm made at for making that play. It's an illegal hit and he was ejected for it.
Over in the Chico thread everyone's hearts are bleeding for these players taking huge hits in their careers. These new rules are being put in place so players don't use their heads as battering rams like Bosa does in the tackle you show above.
I think I'm more alarmed by their poor grammar. I believe the grammar police needs to make a few arrests as well.
He he he he... Shoe maker.....
I guess there's only one thing left to do.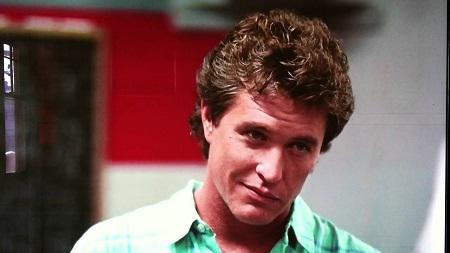 Athletic checkers?
When I played I sat down with the checker board on a table in front of me. Wasn't much athleticism involved...
It's quite obvious what a dirty program Urban Meyer is running, what with all the great-grandchildren of murderous thugs he's recruiting. Two offspring from the same guy even. No doubt in my mind all those deaths are on Urban's hands.
I'm sure he'll just tuck it and run.
There are going to be way too many lawns that need to be gettin' off of here.
...emerging triumphantly from a serious illness...
Hearing that surgery alone likely resulted in a 100% cure of my cancer and no chemo was needed was one of my greatest days.
Great article, as always, Ramzy!
How fluent in German is Kerry Coombs? Sounds like it could be the new pipeline. You know SEC coaches won't be hip to it either because they've never heard of Europe.
And this is why I keep coming back for more. Good stuff.
There are no words. Godspeed Will.
Okay, I thought it was him but was thrown by the goatee I think.
Damn I wish I wasn't at work.
Someone please Periscope it.