Tater_Schroeder
Miller City, Ohio (via Miller City, Ohio & a stop in Columbus, Ohio)
Member since 20 June 2014 | Blog
Helmet Stickers: 10,744 | Leaderboard
Voting Record: 4759 / 120
Alumnus of The Ohio State University. BSME Class of 2011.
Favorites
SPORTS MOMENT: November 18th, 2006
COLLEGE FOOTBALL PLAYER: ¯\_(ツ)_/¯
COLLEGE BASKETBALL PLAYER: Mark Titus
NFL TEAM: Cleveland Browns
NHL TEAM: Columbus Blue Jackets
NBA TEAM: Cleveland Cavaliers
MLB TEAM: Cleveland Indians
SOCCER TEAM: Columbus Crew
Recent Activity
Good for him! Glad to see it.
What's wrong with a Volkswagen?!
Very excited for him. Good to see he landed on his feet after that MSU cold shoulder.
That is exactly what I was thinking too. I need to get me some dragons breath.
Bruce Hooley?
Never heard of her.
Customers reported hearing loud squealing coming from the bathroom in the back area of the store near the layaway department.
Apparently, he's a screamer.
Man, Devin Smith was a wrecking ball blocking out front for Braxton.
You might say what butter tribute?
The only way this article is any better is if Tom Rinaldi would narrate it.
Nicely done.
She doesn't tweet....
I think?!?!
I regret that I have but one upvote to give.
My wife watched it in the living room and I watched Jurassic Park in the bedroom, only because it's been depressing watching the Tribe as of late.
And here's Knarcisi... FOR THE WIN!
I stopped reading in the first paragraph after this gem:
eek out a long field goal
They haven't been able to kick field goals in years.
You win with people.
Seriously. What's this all about?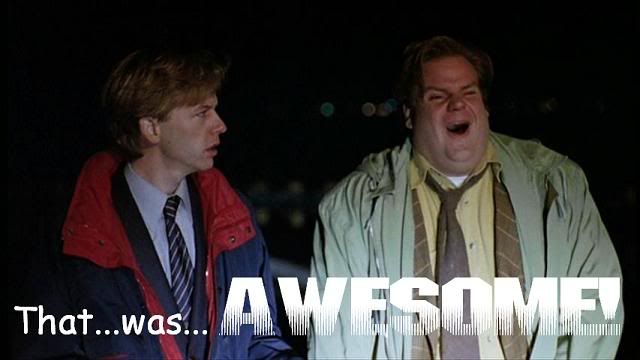 .45 set to stun.... thanks for the chuckle. :)
Nice addition. Thanks for your insight!
I want him to see that these are not toys, but very powerful tools.
I always refer to guns this way. With that as your active philosophy, I believe your judgment of your sons' maturities will suffice better than any of our suggestions. My two cents.
Be honest... did you look up the definition for "finial"?