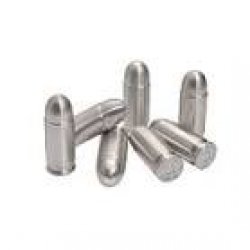 swainpm
---
Austin, TX (via Columbus, OH)
Member since 23 October 2013 | Blog
Helmet Stickers: 221 | Leaderboard
Favorites
COLLEGE FOOTBALL PLAYER: AJ or Troy
Recent Activity
How about Weber?
Yes that was nice but personally I was happier to hear Rod Smith's name mentioned.
Thanks for clearing that up. That makes a lot more sense...and I think it will help in his recruitment. Now he can bond with the rest of his class.
Killer nuts I thought the same thing. I went to check the schedule thinking for sure it would be the VT weekend. Too bad as I think more top talent will be at VA Tech- whereas who knows the amount of current commits at KSU.
MYC I agree, I am sure Urbs would get grilled by the media though for making such a decision. However, if he tested out as drug free, it sounds like he may just have been hanging with the wrong crowd. He might not have had the drugs, or he could have been holding them for a friend. Either way, wrong place, wrong time, wrong choice...if Sprinkle's past behavior at tOSU warrants a second chance, then kudos to Urbs having the balls to care more for his player than what others think. Whatever happens, here is hoping the young man can turn his life around.
WEZ I have not seen any witness accounts so all I have read is what was on this site and the earlier thread. However, I have no problem with a man throwing a punch to defend himself. If she attacked first, and came swinging in wildly with no holding back ANYONE has the right to defend themselves. And one punch to the face can create multiple fractures...especially if she fell on her face after. Lastly, if you are being assaulted your first reaction is to defend oneself and get out of danger, throwing a counterpunch is thus a natural reaction. Now if video surfaced showing he could have pushed her away and got out of there, then you can judge. However, if she attacked first she has no right to claim anything. That said, where are the witnesses?
Shangheyed your sister is a lucky girl. I would suggest you reread what I wrote. I believe you will see that I said pushing away and removing himself without punching would be preferable. However, if the assailant attacked and was on him before he could react/ cornered etc. then no wrong was committed. You defend yourself against aggressors and sometimes you need to hit back. FYI trash is trash...white, black, female, male, thin, thick, etc. Any person (male or female) can make themselves into a large enough threat to warrant severe forms of "defense". And yes a counterpunch can free you from a weaker attacker, who can eye gouge, ear slap and rake your face. If you would choose to discriminate and be too "manly" to hit someone you view as weaker -one day you might find yourself regretting it. However, I can understand where you are coming from. I just no longer believe in those "ideals". Cheers.
Hey Birm I have seen on 247 that one of the top LBs in the country Malik Jefferson (Mesquite, TX) has an official visit setup. Is this just for the trip? He never gets discussed on here, have you ever talked with him/heard anything? I see Herman is recruiting him. Thanks.
Love to hear Brax's reaction to this one. Meechy give us another tweet about that please!
Upvote to you for your opinion. However, as someone who has trained in a variety of fighting disciplines/self defense settings AND who believes violence is always a last resort I also stand by my opinion. If you're ever attacked and placed in an unexpected dangerous situation you react (punch/duck/whatever). Now, if Mixon had time to evaluate the threat and react in a more restrained manner then I would have a different opinion. That being said I have witnessed a few female fights while working security that would scare most men.
Seems she was the aggressor afterall. And their might be video showing the whole thing. If the young man was purely defending himself, as it seems, then I feel sorry for him. He will forever be associated with violence towards women because of the timing. http://www.crimsonandcreammachine.com/2014/7/28/5945329/the-latest-updates-on-the-joe-mixon-case
I understand where you are coming from. Some valid points are brought up. As I stated earlier, she could have swung at him first, or had a busted bottle. If that is the case, and he defended himself, then I feel no sympathy for her. I have taken MMA, boxing, BJJ and much more - and while I would never unload on an undeserving person, in self defense you just react. That being said violence is your last alternative - but sometimes it can't be avoided. If he punched her once in self defense its quite possible she had all the fractures.
Definitely understand everyone's opinion on here BUT we still don't know anything about what happened. Are there witnesses supporting any of this? Where are her friends? Maybe she came at him with a busted bottle..who knows. And lastly, maybe he is completely guilty in which case he will get what is coming to him. In the meantime I am going to stick with innocent till proven guilty. Given his lawyer has been upfront in saying he is innocent, and did nothing wrong, I think there could be more to this. Either way the timing could not be any worse and the young man will always be associated with violent behavior towards women (innocent or not).
Hey DJ I can't do any of that from an Android phone. Is the site supposed to allow posting gifs and pics from the android platform? I have a Galaxy s5 so it isn't bc the phone is old. The headlines on the top of the 11w homepage also don't scroll like they did on my old galaxy s2. Thanks for any answer.
Sweat will be there I bet. Coincidence?! Me thinks there might be a reason for the tweeting afterall.
Well said. And frankly I don't care why he camps at FNL. If he changed his mind and goes Buckeye, great, if not then I hope he tears it up at UK. College age kids often are growing and maturing throughout their time on campus...so if this young man has a bit of an ego BIG DEAL. Best of luck to him in his hunt for an offer.
Birm, how was his passing performance at the Elite 11? Did he get invited solely based off of his athleticism? If he decided to commit would this affect Burrows commitment? Thanks.
Last I heard Malik Jefferson a 5* LB out of Mesquite, TX has tOSU down as one of his officials. Gotta think we would take him if Urbs and Herman impress.
They probably started looking when he brought up the "genius idea" in the 1st place.
741 if that were to happen we would all be paying much more for fewer channels. Every channel would attempt to maximize their revenue and in the end it would be a bad thing. Unless of course you just watch one or two channels and never surf, in which case you are a minority.
Every time I see that hit all I hear between my ears is, "That is just a bad man right there. A bad man."
I think he's on steroids. It's like trying to cover a f@c!ing racehorse.
Or maybe he just preferred Gainesville and the environment at UF over tOSU. Either way best of luck to the young man, hopefully he has a great career and represents Ohio well. Anybody think the staff goes harder after the Jefferson kid from Texas now, or do we just take 2 LBs? Jefferson's already named OSU as one of his officials and I can't see anyone not wanting a 5 star LB with a 4.39 forty time. Thoughts? BIRM?
247 has Jefferson taking an official to Columbus so I am sure they will start the push.
Some people need to learn to just let things go. He didn't owe the city of Cleveland anything and he never will. If he comes back its because he considers the place home, afterall, he could go anywhere he wants. Best of luck to him in wherever he chooses to play next in HIS career. As an Ohioan I hope its in Cleveland again, even if its only for a short period. Nice to have the best player in Ohio.