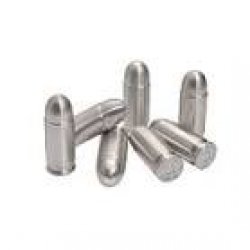 swainpm
---
Austin, TX (via Columbus, OH)
Member since 23 October 2013 | Blog
Helmet Stickers: 56 | Leaderboard
Favorites
COLLEGE FOOTBALL PLAYER: AJ or Troy
Recent Activity
Couldn't agree more. Upvotes to you sir.
On the positive side at least Rod Smith seems to be stepping it up. The dude is a force if he can hold onto the ball. I wouldnt mind him being the number one. Zeke can still take the spot for 2 years.
Would you prefer passing to watching an OSU back with 200+ rushing yards? I love a balanced offense personally, but if there is going to be a lack of it at OSU then run baby run and pound it down their throats. Wells, George,, Smith, Byars, Griffin lets add to the legacy.
Just friends with Urban? Where is the connection? Has he mentioned interest in returning to college coaching?
Anyone heard why Schiano has been at practice? I have seen short references to this a few times now in the comments section but no mention as to why.
Gotta ask is their a story behind the RDS reference? I have seen it all year and was just assuming it was a reference to his awe inspiring play. Was their one incident that lead to the 'D'? Thanks for any explanation and pardon my ignorance.
STCBurn that is the only line that really stuck with me from this practice update. Jones was one of our least heralded line recruits too...not sure if this means the others will be that much better or if it means recruiting rankings are crap. I'd prefer to believe Meechy and friends will be monsters.
Thanks for the rumor mill. Even though it is just rumors some of us still like to know what other media sites report. If I could upvote you I would to balance out the negatives.
Sadly jersey #s are just a recruiting tool these days. Get used to checking what # guys choose to switch to/from every year. Small price to pay if a # entices a guy more into visits and program consideration. I used to be annoyed by it, but now It only bothers me when they start changing during the season.
How great would it be for the BIG if Floods predictable rough first BIG campaign lead to a replacement by Schiano? Doubtful I know but it would really help and the eastern division would really be a monster. Wasn't he rumored to be in the PSU coaching candidates?
Absolute abomination. tOSU needs to drop Nike and switch to UA. So sick of Nike trying to sell more sh@! at the expense of tradition. I don't believe UA has tried changing any power program jersey and they are now a conference affiliated company thanks to Maryland. Screw Phil Knight.
Ssant I agree something is a little too tech on the site. My mobile phone is having fits trying to view it. Screen keeps hopping all around and everything is a little too tightly packed together. It does look nice but seems harder to use.
As much as it pains me to say it. I prefer the good OH kids tOSU doesn't recruit stay in the BIG-even if that means TTUN. For tOSU to stay at the top they need to play others at the top. And that means a good UM team is a big bonus. If OH kids don't sign with a BIG team then please not the SEC. And if you are going to sign with an SEC team ARK? Really? The state is basically fried M&Ms and XXX advertisements on billboards when you drive through it. What could possibly pull a kid from up north to that place?
LarryP713 Upvote x100 my friend too many fake Buckeyes become the voice of the program. Would love to see these "fans" treated the same as those they harass.
Personally I am excited to see Smith. I actually liked him better than Carlos at the start of 2012. Yes he fumbled but so did Eddie. RSmith just seems to be that explosive run through you type of back with speed. Here is hoping he kicks the old fumblitis and makes my prognostications look good. I told my brother he would win a heisman after Hyde left. My chances seemed alot better in 2012, but I still got a chance right? He's gonna have his hands full beating Elliot though.
Sad to hear about Brown, seemed like a standup kid at the UA game. The story on his father 's stroke and confinement to the wheelchair along with Tony's response really made you want to root for the kid. Here's hoping he can get things figured out and reach his potential.
They are in Div VI and are part of the CCL with Desales (Warren Ball), Watterson, Hartley, and St Charles they comprise the Columbus Central Catholic League Schools. All the teams in the CCL don't need to be in the same division last I remember nor do they always play each other.
I have lived in OH, FL, TX, NY, & MA. Sure racism is all over the country but some parts of the south are way worse than anything we see up north. I don't think racism plays much of a role in recruiting though. If you grow up around something, then its all you know, so why care? Just an opinion though.
The thing I have noticed that keeps football down here playing at a higher level in some regards is the 7 on 7 leagues that are heavily uitlized (texas7on7.com). In essence southern skill players in Texas can play football almost year round due to 7 on 7. Why has Ohio been so slow to adopt this practice? Look at all the QB's coming out of Texas recently (Rg3, Luck, Manziel, Foles, Mccarron, Stafford, Tannehill, Flynn, Ponder, Dalton, Keenum and Brees) and tell me the extra practice Playinfg Football doesn't make them better at...(wait for it)....Playing Football. Texas has been using the 7on 7 summer leagues since 1997 & the midwest has ....not. Time to adapt so we don't need to continue hearing SEC praise for the rest of time.
Amen to that....bout time we see some man coverage, OSU sure has the recruits for it. I'm so sick of seeing all the premier defenses pull it off while OSU is stuck in zone.
Saban just created OSU's main competition by hiring Bo Davis away from USC. You gotta figure they make a run at Johnson also. Hopefully midwest ties count for something.
Unfortunately, the simple answer in this case could be the minority factor. There still are not that many minority head coaches at the BCS level, even coordinators are rare to come by. Here in Texas they have been talking about the under representation alot since the Strong hire. So, Johnson's misfortune becomes tOSU's luck. On another note just saw on ESPN he has had multiple chances to climb the ladder and turned them down. http://espn.go.com/college-football/story/_/id/10290178/larry-johnson-last-penn-state-nittany-lions-assistant-coach-joe-paterno-return As to your second question, I have to imagine guys like Vrabel are pretty rare. Recently retired NFL players with coaching aspirations, no experience (but recommendations from old coaches), and ties to tOSU or current staff sounds like a tall order. Consider how small the pool of recently retired NFL defensive Buckeyes is and it probably is not gonna happen. But on the bright side Vrabel is up a level gaining valuable experience and there is always a possibility he somehow ends up back in Columbus.
Sin City Buck I have been saying this for a while. UT became DBU while under Akina and we will need those Texas HS coaching ties when Herman finally leaves for a better post. I just don't know if Urban has any connection whatsoever to Akina.
I would upvote the hell out of your post if I could. Helping kids grow and learn is what college is all about; why limit the opportunity to a select few? As long as the majority of athletes meet standards I think it is great that tOSU will reach and provide an opportunity to someone to change for the better. I am sure this will open tOSU and other similar universities up for scrutiny, but a noble effort is worth it. That said, it would be great to see some kind of measure of how the "8th grade level readers" do once they are provided guidance and tutoring. From the academic scores I have seen it seems most OSU athletes improve and perform quite well once at college. I personally love to see the high scores and grad rates because in my opinion winning is only worth it when you do it the right way.
Hey DJ thanks for the update on Herman. Living in Austin his name was mentioned yesterday on the radio as someone who was contacted but nothing more was given. Nice to be able to respond to my colleagues at work who only sing the praises of UT. I have been hearing all month that they can BUY any coach because there is no better job out there. Uggghhh.