stonybull
---
Member since 17 February 2014 | Blog
Helmet Stickers: 246 | Leaderboard
Recent Activity
And Now My Watch Begins
Krenzel was thrust into duty as a junior under Jim Tressel when Steve Bellisari, the Buckeyes' inconsistent lightning rod of a starting quarterback, was suspended for drinking and driving
I thought he was a Sophomore when this happened
I like this one better
I don't think he is trying to insult our intelligence, just playing it safe until the all is decided and the facts can be laid out for all to see. Also, I do not believe he is able to make certain comments about students.
Aww, shucks, he woulda been playin all season for me
young McCartney and Lennon really didn't give a shit about being radio-friendly. Apple Records absolutely did, and as a result big teaser is what you hear on the record.
They were actually with Parlophone Records in the UK and Capitol Records in the US, when they made this song. Sorry Just a big Beatles nerd here.
I enjoy his show, however, Never ask a Canadian about Football!!!!
A loss in the sec is just as good as a win in any other conference. They only have "Quality" Losses!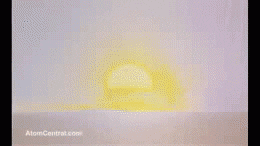 Happened in a Rose Bowl
I always thought that Rod was the better RB of the two
Dude, that is a seriously bold statement. I can not agree with that at all. Hyde is one of the best backs to play for The Buckeyes! However, you are completely entitled to your opinions.
YES!, too bad I have friends getting married that day. They were so shocked that a hall was open with such little notice. I was not shocked at all. Fall weddings are an abomination!!
Don "No Soul Simmons" Blame it on the Bossa Nova!!!
Let's just hope he is not "a midnight toker"
Sparty having a bye week before the Buckeyes is scary!!
Llllllloyd Carr lost to App St not RichRod. That is when they ran Llllllloyd out of town to get a new coach.
But yes, that loss is what sent this program into a tailspin.
Agree 100%, I think the big fear is still the secondary. Until they prove themselves this will continue.
He sure is showing that he learned under Lou Holtz. All this praise makes me weary, I want to see UC smacked around. NO QUARTER!