Stoicpaisano
CHI (via Shaker Heights)
Member since 22 January 2014 | Blog
Helmet Stickers: 707 | Leaderboard
Voting Record: 29 / 2
Favorites
NFL TEAM: Cleveland Browns
NBA TEAM: Cleveland Cavaliers
MLB TEAM: Cleveland Indians
Recent Activity
I think we're BIggie...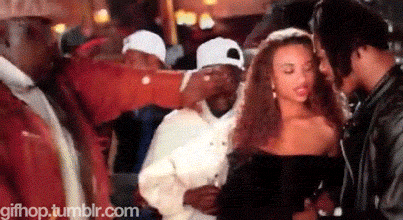 I'll just put it this way -- if you're built like a skill position player or skinny, go for the line skill cut. Anyone else should be going for the line cut jerseys.
I could explain the 40-50 numbering scheme, but there's not as much variance in authentic jerseys as you'd find in t-shirts, for example. All gamers will show your gut.
Also, while an $80 starting fee isn't bad, $25 to ship a jersey is laughable.
2007 opener: two true freshman WR score on their first career reception.
Guy A: would add 122 catches, 1869 yards and 18 TDs later in his career.
Guy B: His first reception (37-yards) would be the longest of his career and the only time he scored in his career. Stats, remainder of career: 7 rec, 70 yd
Go Hawks!
We found Wallace/Johnny Storm!
Noah lookin like
Greenwood, Ind is 91% white and 100% burbs, so stop fronting (on that Dave Hollister tip).
Already has tats/tataus done so no Fine Line worries.
Holy cow, Connor Crowell sighting.
Scarlet should roll. Even having only Boren from the starting OL, they field all 11 projected defensive starters.
But I did an autopsy on myself.
$50 for gamers is a sweet deal, considering they were going for $150 on the OSU website last summer. I suspect they only have lineman #s/sizes left, though.
It's almost certain they don't play with 85 this year. Heck, they only had 78 guys on Opening Day last year. Four guys left between Spring Game-Opening Day to drop it from the 82 limit.
He was here for a year before going back to Colo St due to homesickness. Where he subsequently took a medical waiver and ended his career.
Am I the only one who remembers Kenny Hayes shopping himself to Michigan State and Toledo? Migraines, I believe. Is he going out-of-pocket for college? Is he even in college? Dean could face this situation.
Dean was #4 on the spring roster, not #32.
Kenny Hayes tried this a few years ago and both Michigan State and Toledo refused to clear him.
For all of its (absolutely deserved) accolades, Ohio State missed the heart defect that caused Marcus Freeman to retire from the NFL. They 99.5% made the right decision with Jamel, but aren't infallible.
Corinth is famous for its leather!