Stoicpaisano
CHI (via Shaker Heights)
Member since 22 January 2014 | Blog
Helmet Stickers: 506 | Leaderboard
Voting Record: 21 / 1
Favorites
NFL TEAM: Cleveland Browns
NBA TEAM: Cleveland Cavaliers
MLB TEAM: Cleveland Indians
Recent Activity
Hard to find much with all four guys
SMH at Ignatius denying Eichenberg (or any Wildcat) the opportunity to get a jump on his studies. Great school but they're too traditional at times, IMO. Bet they'd let him graduate early if he was on a school-sponsored mission or something.
Night out with Tracy Sprinkle and Antonio Henton.
Jones played, though he was hurt at the end of the year. Dixon played one game (Kent) and sat the remainder of the season due to his injury. He'll be listed a a RFr. next month when the rosters come out.
Yeah, the K/P bodies are sorely lacking right now, especially with Johnston out. Clinton and the two nominal backups (Scott and Russell) all graduated, so it's literally #95 and 96 on the roster.
Free walk-ons are always good, but maybe coach Coombs will spend Spring Break in Oz. I don't recall if there are any c/o 15 guys coming as preferred walk-ons.
Yeah, the 'H' designation is somewhat confusing.
When both Heuerman and Vannett were in, one would act as the more traditional 'H', lining up just off a T/TE's outside foot and then going in motion to act as a lead blocker.
Now it also represents the guy who was sometimes called the pivot, whether they line up in the slot and motion for a jet sweep or move into the backfield.
Tressel was using the TE H-back a lot by 2006 with Stan White performing that role. Lots of similar concepts with a pivot player as well, notably Brandon Saine (the 3-2-1 formation with Pryor and Herron) and Jordan Hall. Urban's teams do a much better job executing a reasonably simple offense, due in large part to the o-line. Route concepts were a bit more advanced this past year as well.
I'm not hating on Whitfield, I'm crediting him/his staff for going balls out on promotion, when his track record isn't that of an Angelo Gasca or Steve Clarkson or Tom Martinez. Right now, he's the hot name, partly due to his tactics, partly due to his promotion.
Miller is answering randos on Twitter inquiring about his progress, so he's likely not against talking to a real paper.
My hate is for the author, who made no mention of his attempts to reach Miller for actual quotes. Did the OSU AD dragons (Emig, Wallenberg) block access to Miller? Did Miller decline himself? Were there any attempts to talk to Miller's actual QB coach in Tim Beck? All we're left with is speculation because the author slacked off at some point.
Obviously I hope all this is true, but why does this writer rely on thrift sto' info -- all secondhand -- instead of actually talking to Miller?
And just who in the blue hell is Whitfield's hype man/PR guy? He needs a raise because the guy that no team will touch is apparently the voice of God when it comes to QBs.
Please tell me that "Joe T" is the extent of his first and middle names.
It's like redneck Texas name customs and Harry S Truman had a baby and named it this exact situation.
His tattoo artist should be arrested for assaulting the English language. "GODS GIFT"?
Loved the backstory on Fetisov's struggle to get out from behind the curtain...really that became the focus of the film. And I don't go for blondes but his daughter is a cutie.
The Miracle on Ice was an amazing accomplishment here in the States that was a momentary slip up in the middle of a near two-decade run of dominance by the Soviets. Meanwhile, the Americans are better known for trashing hotel rooms than for anything on Olympic ice since (two medals?).
By no means do I like the Red Wings, but 90 mins on the Russian Five and the first wave of defectors would've been great.
"That name do have pan-ass."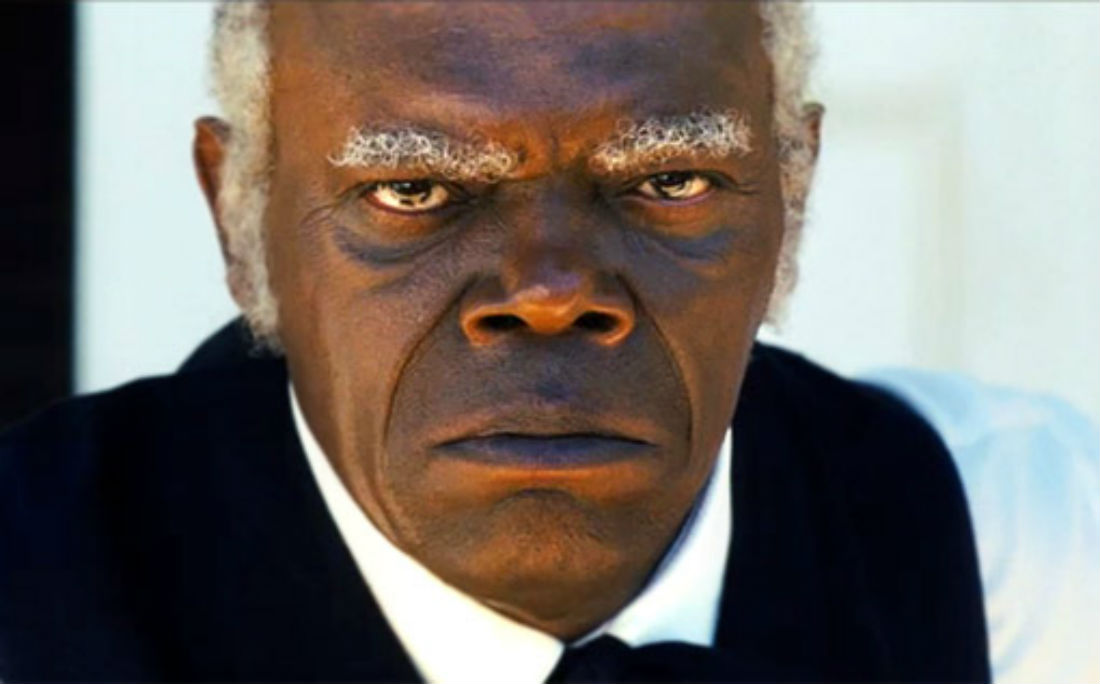 Just a random name...Tommie Robinson, currently at Texas. Has spent time at Southern Cal and the U, was Beanie's RB coach in Arizona. From Alabama originally.
I can only assume Lisa is at Botox and Screech at detox.
Mr Belding lookin flabby and sick.
Of course, the thing is injuries were the very reason some of these guys never saw the field. Trey Johnson and Dodson were blue-chippers who were constantly hurt, and they just 'quit'. JT Moore and Underwood were starting as freshmen under Fickell before major injuries derailed their career. Blake Thomas and Crowell never got a chance to,see the field either, due to high school injuries. Perhaps we should've pulled their offers?
Further, the staff just granted a fifth year to Joel Hale, who at best is Chris Carter or Umderwood in accomplishments. They've seen accomplished/highly ranked players leave in Mike Mitchell, Sevon Pittman, Jamal Marcus and Boom Perkins. If you go through the full list of names, you'll find attrition doesn't hit any star ranking disproportionately.
2007: 12 seniors, eight of whom were originally walk-ons.
Tyler Whaley, Ullery, Trev Robinson, Makridis, Haslam, Jackson Haas, Dan Dye, Brett Daly (walk-ons).
Curtis Terry, Dionte Johnson, Larry Grant, Kirk Barton were recruited.
Tanner and Reeves are surprising as they played in the title game.
Guys in civvies vs Oregon:
Miller, Barrett, J. Clark, McLaurin, Dixon, Campbell, M. Jones, Taylor, Trout
Thompson, Berger, Bogard, Lattimore
Plus Dodson and Trey Johnson who've retired and Hale, who is coming back.
They're not "processing" the starting nickel back...there will obviously be departures to get from 91 but there were A TON of guys in sweats at the title game due to injury. I think 15 or so, 13 still around even accounting for Dodson and Trey Johnson.
The garbage about Townsend being squeezed out was debunked upthread by his own words. Do you want us to believe that Meyer had no indication that Blake Thomas or Adam Griffin were retiring (announced to the public in August)? Or that Sevon Pittman (announced in March) or Perkins (announced around Memorial Day) were leaving?
IIRC correctly, Meyer signed to 82, Cam Johnston took Pittman's slot, and opened the season at 76 with Perkins, Roberts, Gardner, Griffin, Thomas and Murray leaving for various reasons.
I hope the other hand is salmoning.
For my money, most productive JT class behind 2002.
15/18 guys completed their eligibility. Lenix never made it here, Ryan Williams went home on good terms and Schoenhoft went to Delaware to succeed Flacco.
Jenkins, Laurinaitis, Hartline and Boone are all probably top 10 Buckeye alumni in the NFL.
Carl Monday - you jackin' it?