Stoicpaisano
CHI (via Shaker Heights)
Member since 22 January 2014 | Blog
Helmet Stickers: 845 | Leaderboard
Voting Record: 36 / 2
Favorites
NFL TEAM: Cleveland Browns
NBA TEAM: Cleveland Cavaliers
MLB TEAM: Cleveland Indians
Recent Activity
Thompson hasn't graduated JUCO, he's a 2016 commit.
Long Duk Fong
He's pretty bitchin'.
That hairline tho!
Jackson is welcome if he brings Taylor Rooks. love me some Taylor.
BG ordered this from the Nike team catalog. They may get a miniscule equipment budget from Nike but are not big enough to have the company rebrand them. Hence, number font taken from Arizona. That mock up is also done by someone affiliated with BG.
Nike/school are both responsible for TCU, Vandy, Air Force changes, but BG has to own these decisions themselves.
They might be decent if QB Drew Barker stops antagonizing goons and stays in the film room. I'm not one who cares about the strength of the conference so am for the tier 2 guys playing in Lexington/Morgantown rather than ❌ichigan/Happy Valley.
Yes. The O-H-I-O route is about 3 miles north of the Mag Mile/❌ichigan Ave.
That said, hell no I don't want all those people in Lincoln Park, especially on Taste of Lincoln weekend.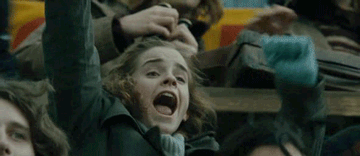 This is nitpicking, but the trip to Dublin for Top Gun was paid for by the Army All-American Bowl organizers. Still, looks good for the Buckeyes.
Gucci is *not* a high end watch. All that stuff might be 1k-1500 total, depending on the quality of the chains. You'd drop that on an entry level TAG Heuer.
Don't Scout/Rivals have commitment dates, at least since 03?
Not to defend IMG, but their track record is very good...heck, we have a c/o 2017 verbal there. This isn't Deion's Prime Prep Diploma Mill here.
All this can be traced back to how Mirko dealt with his father's cancer (blowing off first couple years of high school), and that he didn't quite pull it together enough the past two years. His grades did improve, and a change in scenery could be a big part of that. Shoot, I recall Carlos Hyde was sent to HS in Naples, FL because he was running with some goons in Cincinnati. By and large, parents just want their kids to succeed.
He was there for one year, IMG knows what they're doing, but can't change the past.
Mirko is on record as saying he fell too far behind as a FR/SO when his dad was battling cancer. The hole he dug was too deep to receive admission to OSU/ND.
We had no less than future Heisman Winner Troy Smith practicing at WR/RB/KR/QB for TWO years while Krenzel/McMullen were around. Not every one will be delayed in their development.
I'm not saying he's Troy, I'm not saying he's never gonna be a QB (like Jalin). I know the line is a bit different but Chase Farris will finish his career having started games on both sides of the ball. Guys will learn the game as their aptitude allows...receivers and qbs aren't in the same film room but it's all the same playbook.
Like MoC, he had a very good academic profile coming out of Youngstown. Ursuline isn't perfect (PSU QB Darryl Clark was a nonqualifier from there) but a quality school.
I think Willoughby is slated for kickoff duties.
As for numbers, 56-59 and 87 don't have a ton of recent history with them. I know veteran Farris is 57 and Lewis 59, but they're just now becoming starters.
The duplicate low numbers are annoying, but won't change anytime soon. At least a lot are shared by a none-playing walk on.
Only # changes I see are Hubbard moving to 6 and Conley to 8.
If memory serves me correct, it lists 85 guys on scholarship (technically it lists 88 but we know Bogard, Reeves and Tanner don't count).
FONG LIVES.
If Stanley Jackson went to ND, would we never have to see his awful hairline and sixth-grade fashion sense again? Or would he be on big-boy NBC instead of BTN?
27or 28. Please stop messing with my childhood bruh.
Or I'll be forced to show the titties from the vid.
Alabi and Schmidt get bonus points for choosing #s that haven't had a letter winner in 7+ years.
Pay and walk-on? That's a nonstarter as he'd be trying to gain admission alongside all normal applicants, not just the athletes.
I wouldn't be totally shocked if this came about with his move from Indiana to Florida and respective grad requirements. Even so, this isn't IMG's first rodeo...maybe Mirko simply needs a fifth year to rectify FR/SO struggles. I wish him the best.
The snarky part of me wants to recommend he get his uncle John to call that big whinging baby in South Bend. Seems Kelly is trying to play the pity card with his players and academics.
IMG has a much better pedigree than Prime Prep, they'd never have a Mudiay situation on their hands. IMG is a lot of things, but a diploma mill it isn't.