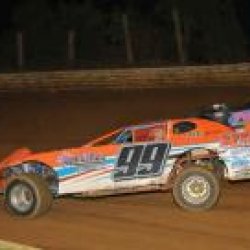 stittracer99
---
Member since 22 February 2013 | Blog
Helmet Stickers: 1,276 | Leaderboard
Favorites
SPORTS MOMENT: Being in the stands while tOSU thumped penn state in the "white house" in 2007, 2009, 2012 and thinking 110,000 never sounded so quiet
COLLEGE FOOTBALL PLAYER: Mike Doss
COLLEGE BASKETBALL PLAYER: Mike Conley, Jr.
NFL TEAM: Washington Redskins
NHL TEAM: Washington Capitals
NBA TEAM: pass
MLB TEAM: meh
SOCCER TEAM: what's soccer?
Recent Activity
Easier said than done....force Braxton to keep it and he might just make you look silly
Is that Punxsutawney Phil?
Three words: no missed tackles
Time to fire up the Birm Signal
Those are good ones....a couple more options would be Casey Anthony and Jim Bollman
I've looked at all sides of the coin on this one. Ultimately, I voted for Owens. Not to take anything away from the Wright brothers, but somebody would have eventually invented the airplane. Owens put the Blitzkreig on Hitler in his own house
Definitely agree that a lot of what happened in that episode seemed to be out of convenience for the writers. Overall I still loved the show, but I think the finale really cheapened it. I'm surprised that this was in the cards the whole time....have to think that it has jaded a lot of the show's loyal fans who will now avoid it in syndication and will also make them think twice about watching the How I Met Your Dad spinoff.
Can't say I'm surprised with the ending, but still disappointed.....mostly because, as others have stated, it felt extremely rushed. Feels like we wasted 22 episodes this season with not much happening only to cram 15+ years worth of the characters lives into 60 minutes. It was apparent from the opening scene of the finale what their end game was going to be and with less than 10 minutes left they hadn't even begun to address how Ted was going to end up with Robin. Then in the blink of eye we get a 2-3 minute exchange with his kids and roll credits. However, I have to hand it to them with sticking to the whole "Love in the Time of Cholera" angle the whole way through the series, it was clear after watching the finale that the ending was planned from early in Season 1 and they stuck to their guns.
These are awesome movies, no doubt, but Slap Shot was by far Newman's greatest work.
Those are great for sure, but I wonder what their locker room celebrations look like
While Kenny G may not replace Brady, could he possible become the first team place holder? Guiton and Gostkowski sounds like a pretty lethal combination.....maybe call them the Killer G's
Cosmo Kramer
Michael Scott
Barney Stinson
Gregory House
Richard Castle
This seems appropriate here....
TCUN just sounds dirty....I hope no one with dyslexia tries to spell it.
First thing I thought is that it looks like it should be piloting USA1 down the bobsledding course.
I'll second that. I much prefer the DLR as well.
Great news. Do you think we have a chance since we really loaded up with these types of players in the last two classes? It seems to be pretty crowded at the H right now. #BuckeyeProblems
Yeah but I'm shocked I didn't see Hall make another appearance when he almost put PSU's Deion Barnes in his grave. How could it be a legitimate hardest hits list without that one? I mean, c'mon!
I'm just glad he's on our side
Yep. Chris Borland anyone?
10 Torrance Gibson QB Fort Lauderdale, FL
9 Justin Hilliard OLB Cincinnati St. Xavier
8 Sterling Jenkins OT Pittsburgh, PA
7 Drew Richmond OT Memphis, TN
6 Tim Settle DT Manassas, VA
5 SoSo Jamabo RB Plano, TX
4 Terry Beckner Jr DE East St Louis, IL
3 Jerome Baker ATH Cleveland Benedictine
2 Larry Scott RB Hubbard
1 Tarvarus McFadden S Fort Lauderdale, FL
Hot damn, 11W bringing sexy back.
I think it's just natural to think that any returning starter from last year will automatically be penciled in for this year. I hope the coaches completely wipe the board clean and make every position up for grabs and play the best player, period. No gimme's just because someone played last year (D and C Grant, D Smith, Spencer, et al). Competition breeds success. 2014's 2-deep should be set during spring and summer practices, not from the 2013 season.