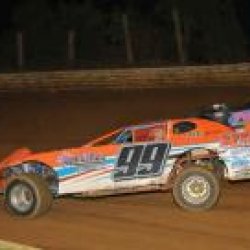 stittracer99
---
Member since 22 February 2013 | Blog
Helmet Stickers: 1,215 | Leaderboard
Favorites
SPORTS MOMENT: Being in the stands while tOSU thumped penn state in the "white house" in 2007, 2009, 2012 and thinking 110,000 never sounded so quiet
COLLEGE FOOTBALL PLAYER: Mike Doss
COLLEGE BASKETBALL PLAYER: Mike Conley, Jr.
NFL TEAM: Washington Redskins
NHL TEAM: Washington Capitals
NBA TEAM: pass
MLB TEAM: meh
SOCCER TEAM: what's soccer?
Recent Activity
While Kenny G may not replace Brady, could he possible become the first team place holder? Guiton and Gostkowski sounds like a pretty lethal combination.....maybe call them the Killer G's
Cosmo Kramer
Michael Scott
Barney Stinson
Gregory House
Richard Castle
This seems appropriate here....
TCUN just sounds dirty....I hope no one with dyslexia tries to spell it.
First thing I thought is that it looks like it should be piloting USA1 down the bobsledding course.
I'll second that. I much prefer the DLR as well.
Great news. Do you think we have a chance since we really loaded up with these types of players in the last two classes? It seems to be pretty crowded at the H right now. #BuckeyeProblems
Yeah but I'm shocked I didn't see Hall make another appearance when he almost put PSU's Deion Barnes in his grave. How could it be a legitimate hardest hits list without that one? I mean, c'mon!
I'm just glad he's on our side
Yep. Chris Borland anyone?
10 Torrance Gibson QB Fort Lauderdale, FL
9 Justin Hilliard OLB Cincinnati St. Xavier
8 Sterling Jenkins OT Pittsburgh, PA
7 Drew Richmond OT Memphis, TN
6 Tim Settle DT Manassas, VA
5 SoSo Jamabo RB Plano, TX
4 Terry Beckner Jr DE East St Louis, IL
3 Jerome Baker ATH Cleveland Benedictine
2 Larry Scott RB Hubbard
1 Tarvarus McFadden S Fort Lauderdale, FL
Hot damn, 11W bringing sexy back.
I think it's just natural to think that any returning starter from last year will automatically be penciled in for this year. I hope the coaches completely wipe the board clean and make every position up for grabs and play the best player, period. No gimme's just because someone played last year (D and C Grant, D Smith, Spencer, et al). Competition breeds success. 2014's 2-deep should be set during spring and summer practices, not from the 2013 season.
It will be a tall order, but I think Meechy has a chance to come in and make an impact in a big way on the O-line.
Yes but how many of the 371,580 comments were related to firing/not firing a certain coach? Awesome site btw, only place on the web worthwhile stopping for Buckeye news.
Hey, serious injuries can strike at any time, just ask Auburn
Damn, that Duke video was just plain unwatchable. They should have listened to Kirk Lazarus
Hey Pawwllll,
I thought I remembered them doing this before. Lo and behold the article in the link is almost 2 years old. Regardless, Falco is by far the better QB. Maybe the Browns should give him a call.
Keep an eye out for the seniors on the team, because it's going to be really weird seeing some of these dudes wearing Broncos or Texans or Bengals or, God forbid, Browns jerseys in a few months.
This is what I've been thinking ever since Indy. Suddenly the most important thing for me is watching these guys go out with a W. They deserve it man. And especially for Braxton and Shazier, whose Buckeye careers may very well end tonight. If the good guys don't win this game, and those guys enter the draft, those two will have left The Ohio State University with zero bowl wins and "only" 2 Leaders (Legends?) division championships. 24-game win streak be damned, that shit just ain't right.
Lloyd: "Yeah, Marcus Hall gave me your message" Orlando: "Oh that? That was from all of Buckeye Nation"
This is great. It could only ever be topped by a Marcus Hall Double Bird snowman