SteelBuckeye
---
Jax FL
Member since 01 February 2014 | Blog
Helmet Stickers: 148 | Leaderboard
Favorites
COLLEGE FOOTBALL PLAYER: BOSA
NFL TEAM: Steelers
NHL TEAM: Penguins
NBA TEAM: Cavs but I am still bitter.
MLB TEAM: Tribe
SOCCER TEAM: No no. Meesr Superman no home.
Recent Activity
Now string together a few like that and get in the groove.
How about a public shaming feature that gives the offender a profile picture related to the crime? The picture would stay for a probation period after the user is reinstated.
I love the jail idea.
I want our vacated wins back right F-ing now.
Wendy's VS Dominos. Oh yeah. Never mind.
Welcome our new sponsor....
Sleep Number Beds!
Every time I hear Carmen. Every time.
Thanks. I made that when Urbs wanted an angry team. I figured happy Brutus needed an update.
Great coverage again. Ladies are killing it.
I helped design and build the pool/bar at Splash. At the time it was the worlds largest swim up bar. We joked that it was actually the worlds largest sit in toilet. We were recognized by Guiness however, a bar was being built at the same time that has over a mile of barstools so that one made the book. That one is in South America and is set into a beach.
Nice work Aubrey. Good to see you back.
I will take that bet.
I bet he gets caught, questioned, and "Nothing to see here" followed by the moonwalk tomahawk chop.
Not sure who said the MTC first but that was pure genius.
They punted the next play so he came off anyway. Not sure if he was ruled out though. I did not see a signal and also did not hear the wonderful announcers comment on it.
Block Joe!
_/¯(ツ)¯\_
| |
| |
¯\_(ツ)_/¯
This is why I don't have friends.
Yeah that is the reason.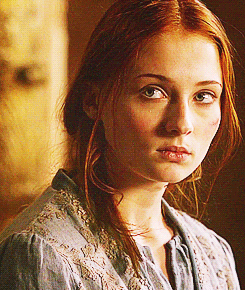 Lol playing "Mediocre" returning from halftime.
Danger!! Danger!! Multiple hard ciders will destroy a bathroom built by Romans.
+1 Can't do it the real way yet.
You can be knocked out and not have a concussion. You can have a concussion and never be knocked out.
http://heavyfists.com/difference-knockout-concussion
"The dangerous thing about concussion is that you can suffer this injury without suffering a knockout. This is especially bad for boxers because it makes it difficult to detect brain injury unless you're familiar with the symptoms of concussion."