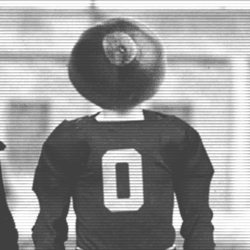 stechs02
---
Member since 27 August 2012 | Blog
Helmet Stickers: 121 | Leaderboard
Recent Activity
Fake Buckeye... Get the fuck out of here!! We are better without you
We our completely out coached right now. This could get ugly.
Braxton needs to read the blitz and get his WR into the appropriate routes. Until then, he is an athlete playing QB, not a QB who's and athlete
Miller = not even close for the NFL. Oline is really letting me down
Probably the worst quarter we could have played and we are only down 5 and should have the ball. Let's get the train rolling boys!!
Special teams is the only unit ready to play tonight...
MSU better open the checkbook for Dantonio
Sparty is playing nasty in the second half.
Is it just me, or does LSU get an extra foot every spot and Iowa negative a foot?
Terrible defense, bad offensive play calling = loss. Fuck
What is Hermon doing? So much for opening it up. Wow!
The defense has been much better when we've been in the 4-3
Can we put Vonn bell in for Corey Brown?
Hopefully all we were doing in the first half was getting Auburns hopes up so we could later crush them!!! Come on D!!!
How can our pass D be so bad
Do we no longer run a hurry up offense?
Defenses changes need to be made or I'm going to have a heart attack by 30
Holy fucking tities!!!! Shaking.
How can our D be this bad!
Welp, dial up this blitz boys. If we blitz 3 they will score in 60 seconds
That makes me feel much better... NOT!!!!! Hope you were kidding
Our offense has been anything but perfect, but OMG this defense is going to give me nightmares for months
I'm officially sick sick sick