Squirrel Master
---
Member since 30 August 2010 | Blog
Favorites
SPORTS MOMENT: Watching OSU beats the Hurricanes in the NC game while being surrounded by a bunch of Miami fans. I lived in Jacksonville, FL at the time. It was sweet!
COLLEGE FOOTBALL PLAYER: Eddie George
COLLEGE BASKETBALL PLAYER: Jared Sullinger
NFL TEAM: KC Chiefs
NHL TEAM: none
NBA TEAM: not worthy of a mention
MLB TEAM: none
SOCCER TEAM: none
Recent Activity
1 loss Clemson goes in over OSU! No doubt.
So, i'm going to go ahead and say most of the commenters on here either chose to ignore the first sentence of the OP's thread, or don't give a fuck.
or....the OP is attempting to change the tone by rehashing the same topic and failed. How about just letting it be and not even broach the subject at all.
Its michigan week and every attempt at discussing the OSU coaches in any light should just stop!
The shirt said "Michigan Wolverines" not a block M.
yes he probably has other shirts. Probably wore those on the days it wasn't turned into a mass media hysteria! They do tend to work out a lot!
I'm suggesting that it is possible that a kid who probably doesn't have gobs of money, was given a free shirt...probably when he was being recruited....and is willing to wear it because he might not have a ton of shirts to workout in 7 days a week. I have a UofL football shirt I wear to workout in, I could care less about Louisville football. It was free though! Also, he was a fan of the team at some point in his life. Could he still be a fan but play his hardest for OSU? Justin Boren played for UM and was a fan of them, transferred to OSU and played his ass off! Interpreting a t-shirt and tweets doesn't mean the inevitable conclusion some come to.
No the shirt isn't the story, you brought it up. The story is that it is being made out that he has been negative the whole time at OSU and the OP's words "is my least favorite player because of it". I would like to know when he was negative (since the T-shirt apparently) that made the OP feel the way he has? or is it just residual of the signing day situation?
and there have been many players who get red-shirted their freshmen year that are "disengaged and frustrated". Mike Thomas being a real example. Gibson apparently is also projecting the same things. Cardale supposedly thought about transferring years ago too. Kids struggle adjusting to college life and a difficult lifestyle in elite college football.
I'm just saying it is natural for a freshman who doesn't get PT, learning how to be on their own and feel lost to still end up fine and staying with OSU. doesn't have to be "negative".
Actually......
People overanalyzing and trying to interpret Social Media Sucks !!!
don't blame the message, blame the people who try to make it about something they want it to be about.
1 month after signing day he was seen wearing Michigan clothing.
oh the workout t-shirt when he wasn't even with the team yet.......how is that negative? Maybe you and the above deemed it negative!
and also do tell me what kids are supposed to wear when they have those clothes in their workout attire because they originally wanted to go to UM to begin with and were fans when little? So his broke ass should have tossed all his clothes before he arrived on campus and was giving stuff to wear?
okay, fine...you can have that one. When has he been "negative" since he has been with the team since August?
you really think this thread helped change the topic from the FIRE threads?
yep, Kyle Kalis is a shining example of great attitudes from Ohio recruits. Not one high school football player from Ohio has issues. They are all perfect!
since his joined the team, what negative comments or actions has Mike Weber done? Please share this unheard of information.
FYI, this isn't a negative tweet. Its an evaluation of an event. If anything, it is neither negative or positive. Especially when you or anyone of us has a single fucking clue what its about!
someone doesn't know their movie quotes, and proper terminology for other races beyond 3 decades ago!
Having a 6 month old son, this is tearing me up! I just couldn't imagine.
but he got a red-shirt his freshman year.
and the year after that, and the year after that...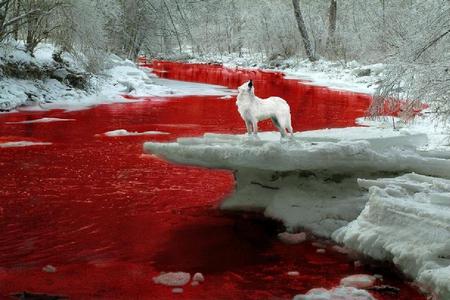 then that would include: Adolphus Washington after his freshman year, Joey Bosa, Torrance Gibson, Mike Thomas, Marcus Baugh, Taylor Decker, Jacoby Boren and many, many other current players who doubted their decisions early on as well.
FYI, kids are rarely 100% unless it is about food and chicks! and even then they waver on their choices.
but sure, lets just cut them all loose...
that might actually be true after what his brother did to him in the superbowl.
Korts, yes. My wife tried to take a pair of my khakis that were ripped up at the cuff and sewed shorts out of them. I never wear them, it is god awful how stupid they look.
not at all, just saying Harbaugh had to initiate Peppers properly because Hoke didn't know the true michigan man rituals!
so was the house painted gray with scarlett shutters by the new owner? that is awesome!
Jim Harbaugh picks up dead deer carcasses off the side of the road and brings it to homeless shelters to "help feed the homeless"
man I remember some of those ewok faces were scary looking! That kid is probably scared shitless right now!
Jim Harbaugh played the piccolo for MTV's VJ Kennedy before they made sweet love!
this is what I had in mind when I started this.
I actually wanted to call it Harfacts but thought the title was too vague!
Bassdropper is very happy you posted this!