Squirrel Master
---
Member since 30 August 2010 | Blog
Favorites
SPORTS MOMENT: Watching OSU beats the Hurricanes in the NC game while being surrounded by a bunch of Miami fans. I lived in Jacksonville, FL at the time. It was sweet!
COLLEGE FOOTBALL PLAYER: Eddie George
COLLEGE BASKETBALL PLAYER: Jared Sullinger
NFL TEAM: KC Chiefs
NHL TEAM: none
NBA TEAM: not worthy of a mention
MLB TEAM: none
SOCCER TEAM: none
Recent Activity
that must be why it still says trio of players.
one reason I love working for a university is the slow and dead summers on some days. This Friday, right before 4th of July, is going to be quite in the office. I believe I might need to watch this! Been a while.
I agree with Gabby Johnson. Although my authentic frontier gibberish might be rusty.
a lot depends on Hali and Houston staying healthy. Our backups at OLB are pretty bad.
but I am liking the secondary and even though he might not start right away, Chris Jones at DT is a monster! He is already yanking around OL in minicamps.
Charles will be back too, I just hope he stops fumbling the ball in the worst ways possible. The only real flaw to him. He killed us in that Denver game last year.
is that pronounced Le Miles? he enjoys the Gras du Jour!
Will Muschamp. Why people think he can coach is beyond me. His best year was barely winning a division on a botched play by Georgia.
I don't see Beamer as overrated because he is barely rated by most. At least he played in a national championship game and has a defensive style named after him. Two things Harbaugh, Sumlin and many other haven't even done, and all those guys are considered better than Beamer. David Shaw is considered one of the best in football now and he hasn't done many things Beamer has done.
kind of hard for him to be overrated when so many more are overrated above him. I think he is just properly rated.

no point in mentioning the obvious and also, its not Friday!
and Seattle drafted Vannett, then picked up Tyvis as a UDFA. Jalin joined Darron in NYJ. Chase joined Decker too in Detroit.
They all teamed up but, Carolina is the buckeye hoarder.
So many teams with at least 2 buckeyes, and my team can't take the time to draft one. And I'm not a Browns fan!
Unfortunately no. Knight was brutal to his players often. Good coach but he was monstrous sometimes. Plus his antics were more with the press, were Harbaugh's antics are just goofy and immature. Plus, Bobby won titles.
When Sumlin was flying high, his best record was 11-2. Manziel's heisman year. Since then, he has averaged 4 loses a season. He hasn't been to a championship game or a playoff with all the talk about them. Glorified Harbaugh IMO!
I'd have either but which would you take? Browning or Moses. As awesome as Moses is, I think Browning fits better with need.
That is messed up. It is amazing how so many forget what JT does on the field.
PFF is overrated too. they provide great statistics but then they do stupid crap like this.
well at least they beat the teams in Florida, imagine if they just got a ring for participating.
they did beat USF, or South Florida.
and no, the golden knights wouldn't have beaten them.
What is going on down there in Argentina is Messy! Hopefully the star player doing this will make changes, and to many other federations out there that are just as bad if not worse.
Or Randy Quaid from Independence Day
Although the actual Randy Quaid would be pretty crazy today.
Ferentz's yard also tends to cause a lot of ACL injuries.
Meow don't be like that, they have only been a member of this site for a year.
well Pryor could possibly move to Linebacker. The guy you shouldn't forget about is Marcus Williamson who has been committed for a long time and is very good. He is Pryor's teammate at IMG. They are going to be awesome this year for that team.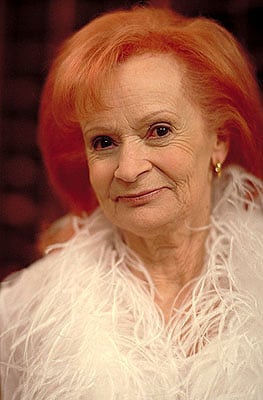 They have done well with Giannis, jabari isn't doing bad and they handled his injury well. They arent great but better than Sacto track record. Plus Thon was at least a first round mock. I never heard of the center that went in the trade to Sacto. Definitely didn't see his name in the first round anywhere. And they traded the #8 pick for him with an established player. Not to mention a center when they don't need a center, unless they really are going to trade their one good player. If Thon becomes something, he fits a need. I will agree both didn't pick well but what the kings did was crazier. A top 8 pick for very little.
He did it on purpose. It has to look like a mistake but he is watching his client spiral and obviously is concerned. This is not going to end well.