Spivan
---
Member since 15 December 2013 | Blog
Helmet Stickers: 905 | Leaderboard
Voting Record: 1351 / 9
Buckeye football fan for life. Army till they get sick of me.
Favorites
COLLEGE FOOTBALL PLAYER: Hyde
NFL TEAM: Cowboys
Recent Activity
I don't think their brand is good enough for a title yet.
That moment you realize, that the toughest team on your schedule, lost their bowl game to the team Ohio State beat by 59...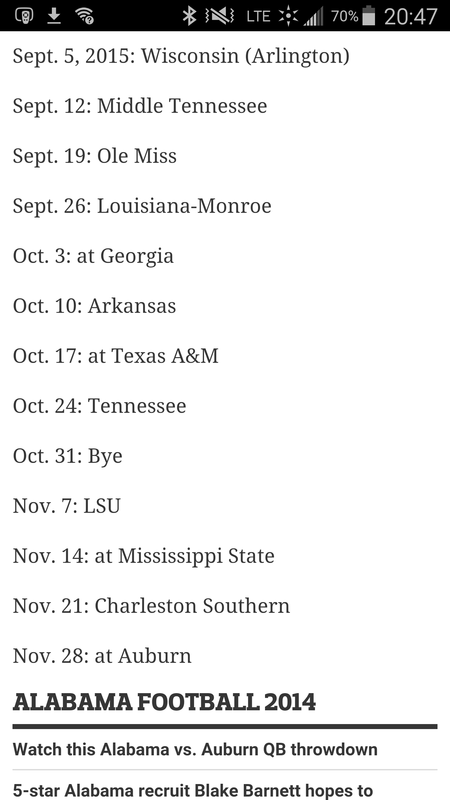 I approve of the top one. The other one is kinda meh.
B1G bottom feeder beating SEC runner up in their house always helps a little too...
He said Geno Smith not Joe Bauserman.
A guy I know is a Miami fan. He is still bitter about 2002 and will blow off watching a Miami game to cheer against OSU. I'd probably blow off a Miami game too though...
People are different. As an NCO, I see Soldiers come out of basic that are squared the hell away and others that do dumb things.
I'm sorry. The title of greatest game ever belongs to Conker's Bad Fur Day on N64.
/s/ It would be awesome if the OSU staff was able to mold a 3 star recruit into a major player /s/
The four seasons of Ohio are as follows; Winter, Still Winter, What the hell?, and Construction.
So you must really love Ohio from October to May.
"Urban Meyer is a media darling. Is he a better coach that Hoke? I doubt it. He recruits players that would have trouble meeting B1G standards even at OSU. He will surely attract some recruits that may not be considering OSU right now. According to the records he has had at least 30 of his players arrested for various incidents. From that part he will fit right in in colonumbus." That one made me laugh. ""by "taking the Buckeyes" you mean up our rears right? We've lost the last 7 straight if you haven't noticed and four of those were Lloyd's... oh yeah, and THEY are not nationally competitive either!!!"" At least the guy at the end had a clue... sorry for the formatting. Mobile site doesn't have quote button.
The only good thing to come out of that pool, is that ESPN will be playing the Sugar Bowl again.
"It's hard to understand tone on the internet"
-Abraham Lincoln
I don't live in the barracks so utilities are not paid. I also have 2 car payments and I pay child support for a daughter I haven't seen in almost 2 years. No need to be an asshole.
That's what I was afraid of. I'm on an enlisted military budget and $120 is a bit much. Oh well. Thanks for the link. Could use it for other stuff...
He always comes out of nowhere!
You and me both... Although, I see more Alabama "fans" here in Georgia than UGA fans...
They. I don't, nor have I ever played for Ohio State.
Announce now that JT won the competition and then in Blacksburg, have Jones run the first few series and hopefully watch VT lose their minds, not having prepared for Jones.
Fire Luke Farrell! *sarcasm font is hard on a phone*
One step closer to Bosa Bookends...
No Art, losing to WVU and barely squeaking by TCU while giving up 58 points kept Baylor out of the playoff.
Don't want me to score? Stop me.