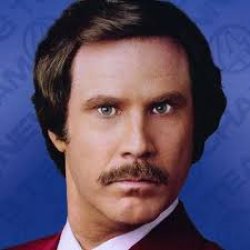 southbuc
---
Member since 28 August 2013 | Blog
Helmet Stickers: 358 | Leaderboard
Recent Activity
Jack black should rename his band Aaron Craft.
Boo on your reds hating. You can still get cheap outfield seats. You just must find 9 innings of baseball sleep inducing.
Baby's arm holding an apple. " My man was like pow"
Please cross South Carolina and auburn out.
I think OSU would be smash burger or burgerfi.
The tat should have had a football with TTUN written on it instead of that ugly piss and blue logo
Can you imagine Sam Thompson on corner kicks?...
That would be 'MERICA!!!!
As heavily as Brady hoke's donut depository of an abdomen weighs on his waist band.
Nd is going to be forced to join a conference or left out in the NCAA secession/ realignment. It's math.
So did he change his number to reflect how many times he got sacked?
This reminds me of the time I tried to put out a Tiki torch with a Mike's hard lemonade and created a jet engine
I think he change numbers. Didn't he?
Can the season please start now?! The material is running thin and I'm starting to feel like I'm listening to BoB Eucher in major league!
I was hoping for a "Ghana". "Ria" chant.
Ocaissionally I have the same problem. Usually reading on iPhone
I hate their sister state Ria more
I heard recently that at the South Carolina games they bring in a temporary cell tower to handle the traffic.
Obviously you never went to the shoe pre-renovation...
Notice we offered before other national schools. This is the point vis a vis the recruiting comment war from the other day. OSU sees talent BEFORE the recruiting services do. Not the other way around!!
Along with not wearing jump suits, gold chains or pinkie rings...
Thought Precedes Reality. Fact.
Iowa and Wisconsin have made a living out of no name corn fed lineman. I think Warrener is starting to do the same.
Football needs an early signing period badly