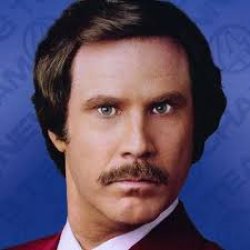 southbuc
---
Member since 28 August 2013 | Blog
Recent Activity
What I was thinking. Those are NFL caliber stats.
You clearly don't understand southern hubris. Nagana happen.
God I hope not. I love our Buckeyes too much.
Boren is more like 5 11. 265.
Ditto. I just felt sad and nostalgic yesterday. But then I remembered we thought 06 was a rebuilding year too.
Bama won a Natty after losing the division.
If you want a playoff and a true champion it needs to expand. If you want the best team to also have to be a perfect team, keep it the way it is.
Remember how much we lost in 95 and how good we were in 96. Remember how much we lost after 05 and how good we were in 06. See a ten year pattern?
His offense doesn't work in NFL
He didn't choose to throw when he was a QB.
Most recognize that despite the results on Nov 21, MSU is not the most talented or best BIG team. That would be an even better part of an MSU win. And MSU over Oklahoma would give us a very hard strenght of schedule rating next year
That's why God created insurance.
How did Saban do in Miami?
And they aren't that good.
Clemson is going to get killed.
Somebody get urban no show socks.
Wrong. Need a stronger Sparty.
Second highest margin of victory to Oklahoma.