southbay
---
Member since 10 August 2013 | Blog
Recent Activity
What's with the dog costume, is that guy representing the Browns?
Although, evidently Klay Thompson is arguably an even better shooter than pretty much anyone else who was in the Bulls backcourt along with MJ. (I guess that would include Coach Kerr?)
Force multiplier...guard Steph all you want Klay guns you down.
I guess my comprehension needs work too.
That's just so tragic, not just because a pro basketball player met his end, but also because there's a lot of this kind of stuff going on all the time.
Weird...I fell asleep with about five minutes left on the clock, went right into some weird dream, woke up with like 20 seconds left and thought I was still dreaming.
Think about it, only the Buckeyes have beaten Alabama in the last two years without cheating. That's a whole lot of games, without checking I'd say it's 27?
Are you kidding? The Commonwealth of Pennsylvania has not even put any of those accused of covering up Sandusky's crimes on trial, and they never would have done anything to Dead JoePa had he not croaked a couple of months after the whole thing blew up. This fall the Buckeyes could be playing at "Joe Paterno Field". /rant
I know the movie "Memphis Belle" was somewhat fictionalized but I really enjoyed it, and despite the frank depiction of a uniquely brutal form of combat. RIP Mr. Rector.
You got the best coach now. Happy Birthday!
Niners homer, I always thought, but usually kept it in check.
I'll bet there are no beige jackets in his closet these days and there never will be any there ever again.
I like him. He may be a bit cocky but his game is nonetheless bigger than his ego by a comfortable margin.
I agree completely, except I don't know what a "boost team" is. Maybe some sort of an organized group of thieves?
Right where Lincoln Blvd. and Sepulveda split, the planes are so low as they come in to land it's unreal. Wait for a 380, won't take long.
I can see the occasional play-action pass or screen, but I think it's JT and Weber most of the day.
So the O-line doesn't do any pass protection before they get to Norman? Good luck with that.
He did have the costly mistake on a punt return against Clemson, in the Orange Bowl. Stuff happens. Still an outstanding Buckeye and NFL player.
How can you return the TJ? Sounds like it's been a workhorse.
I don't even want to think about how many of these I ate back in the day...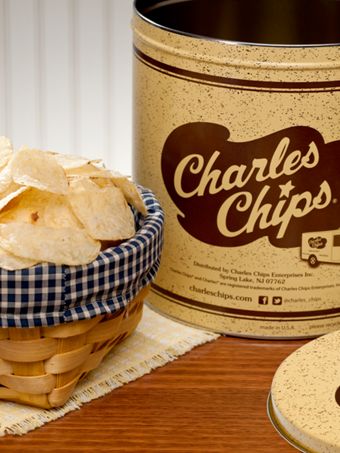 I sorta cheated, because it turns out they're back, except now the Amazon delivery truck will leave them at your door. I'm tempted to order a can today!
I just realized, Bosa will now be on the same team as Melvin Gordon III. At practice will the former Badger again be the former Buckeye's bitch like in the B1G Championship Game?
This is great. Got buzzed by a pair of low-flying F-15s early this afternoon while driving on Pacific Coast Highway near King Harbor in Redondo Beach, CA. They had just done a flyover at the Armed Forces Day Parade in nearby Torrance.
Lowly Worm!
I remember seeing Yes in concert after Rick Wakeman rejoined the band in the late 70s, he had left after they recorded Tales from Topographic Oceans, which was a little out there even for some of the more devoted Yes fans.
Great writeup as always Nellie, but I'm a bit surprised you didn't mention that Rick's son Oliver has followed in Rick's musical footsteps, even having toured with recent incarnations of Yes.
I heard yesterday that there is a new Yes tour this summer, perhaps the first since the passing of Chris Squire, and it will be heavy on material from early albums including lots of music from Tales.
I'm guessing you mean they can't prove he knew it was stolen. I think they can establish it was in the car if it was actually in the car, and that it was stolen if it was in fact stolen.
No one noticed, he has blue chippers stacked up like cord wood, year in and year out.