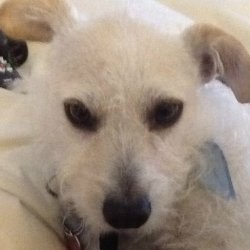 southbay
---
Member since 10 August 2013 | Blog
Recent Activity
Nooooo, please, I'm begging you!
The conspiracy theory thread was here a couple of weeks ago...
I know I'm going to sound like a Buckeye homer, but I think Newton and the Panthers really didn't have a chance after Philly and Norwell left the game.
Show me a good loser, and I'll show you a loser.
What retirement? He'll be doing more goofy ads then ever now, we'll never be rid of him.
JK, he's ok in my book.
I have missed a lot of them so I'm not sure what my favorite is. I would say my least favorite was The Who, because half the band was already dead and buried, Roger Daltrey couldn't hit the high notes any more, and I liked them so much back in the day.
Unless you are saying you didn't like it, I don't know why you would catch any grief. I was not a huge fan of MJ but he could put on a show. If he were alive today, would he be doing the halftime show today?
That's George Clooney when he was a kid, right? I get it.
And this guy played behind a good O line (Gene Upshaw, Art Shell, etc.) unlike so many other QBs.
Gives 150 to get 30,000? Dayum, whoever that is, I hope he or she is half as good with money!
I don't know anything about coaching basketball, and in particular I don't know how you get guys to play harder. That's why I'm reluctant to put this on Coach Matta, it doesn't seem fair. But at some point, the effort is the issue, it has to get better.
What, no comedy clubs in Cbus?
Sounds great, thanks for the post! I'd love to do that, since I do enjoy a little Maker's now and then, but I'm not sure I could "stave" off a hangover.
Well done ShawneeBuck, great post, but I have to point out one thing..."delusional TTUN fans" is redundant, just saying "TTUN fans" would suffice.
I think maybe the BasketBucks have been accused of this. Is it an Ohio thing?
*Ducks incoming*
If you're a snob, then you're a snob in a good way, unlike like so many people up north (or fans of That Team who live elsewhere).
I don't know much about this, except I would think that expectations being very high is reasonable because of winning the championship a year ago. But ratings are hardly an exact science, and probably not unbiased, and also Coach Meyer has his own way of doing things (doesn't recruit guys with certain issues).
Hawaii had a good pass rush on when they came to the Shoe, and it had been a significant weakness for them with very few sacks in 2014.
I understand why you would feel that way, because Nick Satan, but I like my Urban just as he is. Not that he's perfect, but he gets it right most of the time.
Well, they have always been snobbish about their football team, and even the humbling losses under Rodriguez and Hoke haven't changed that. So what you are reporting is not at all surprising.
Maybe that will happen, but I'm not too sure about it. Suppose you're a HS coach, and Harbaugh comes around to see a player who's talented but not blue chip. Are you going to say, forget it kid, you're not really good enough to make It to Ann Arbor? I think everyone realizes it's a competitive business, and it can be cutthroat. Is it true that most college football players have very little direct contact with the HC once they're on the team?
I guess we will see.
Pfaff is right. I know there was one opinion piece linked to from this site to I believe a Chicago newspaper condemning Harbaugh for his recruiting antics, but by and large he is seen as doing a great job. It's wrong, but I'm having difficulty seeing how there are going to be any repercussions, or at the very least even if there are he still has much more to gain. Those players dropped will get scholarships somewhere, and That Team needs to go all out if they are going to keep up with tOSU and MSU.
Frankly, I don't see these stories as being newsworthy, unless there happens to be a situation or two where there is mutual interest between a talented recruit or player and Ohio State.
Kinda hard to believe, right? I wonder if maybe they do have cameras, but just don't want to get involved.
Then again, it turns out the Men's Central Jail in Santa Ana, California, doesn't have them either. Well, at least not everywhere. They just had three guys escape a few days ago, including a guy who is supposedly as vicious and cunning as Hannibal Lecter.
That's a terrible thing for someone to do, but I hope I don't read about you on the Drudge Report tomorrow.
I heard this story on a visit to New York City years ago. A guy parks his car on the street in Manhattan, comes back a bit later to find the side window broken and his radio missing. So he has the window repaired, but doesn't get a new radio. Next time he parks in the same neighborhood, he puts a note inside the window saying "Don't bother, radio already stolen".
When he returns to the car, the side window is broken again, and there is a note that says "Just checking."