SonOfBuckeye
---
Member since 09 September 2010 | Blog
Helmet Stickers: 1,453 | Leaderboard
Voting Record: 1399 / 88
Favorites
COLLEGE FOOTBALL PLAYER: Cameron Johnston
Recent Activity
Never mind is two words. Whatsoever is one word.
OSU fans turn into PSU fans whenever the Cavs lose.
Fisch slapped. Smith retorted:
I believe Urban Meyer told Shariff Flloyd he had a dream from god that said he should come play for him.
I can't find the link anymore since the 11w redesign killed old comments, but iirc Floyd himself debunked that in an interview.
The entire Michigan fanbase will excuse ANYTHING Harbaugh says or does...

...you don't find it inappropriate that an adult college coach, in the process of recruiting two HS students, asks them to get down in a 3 pt. stance in a public restaurant and make a spectacle of them?
This nontroversy is as stupid as Michigan fans attacking Meyer for his "butt obsession."
The following Sunday, June 7th, Mack will make his decision and things still seem to be trending towards Ohio State in his recruitment.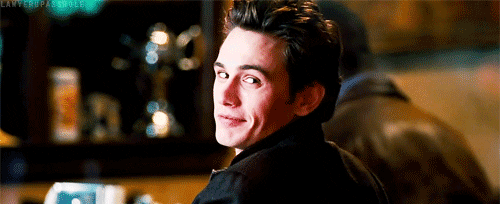 What. Does. This. Mean??
Mack gave OSU a silent commitment.
Birm gave us a silent confirmation.
Gray Box, 305, and GSW are the best. Thanks for all the updates, guys.
The competition is still open for 2nd place.
From my understanding, Urban was telling Jarret that he was only taking 1 QB in this class(15) and was upset when Urban announced on NSD that OSU had taken in two.
OSU had two QBs verbally committed since November, and everything written about them indicated that OSU was working hard to keep both in the class. Unless Urban told Jarrett he expected Gibson ultimately to flip, I don't know how to make sense of what you wrote. (Not meant as criticism, maybe that's what happened...)
Spielman.
Great gif, OP. Never saw it before.
He will learn.
it's dirty a RB coach does his job through NSD and then leaves to better his family income???
It's easier to make sense of the complaint if you state it correctly. No one is bitching at Drayton for taking another job. The issue is that he recruited Weber in part on the basis of being his future position coach when Drayton apparently knew he would leave the day after the LOI arrived. At the very least, he knew he had an interview lined up that could lead to his immediate departure. Weber should have been told in advance.
"It is not really responsible behavior. It is not well brought-up behavior. They missed a good opportunity to shut up."
- French president advises against flaming recruits.
He's a Visitor.