SonOfBuckeye
---
Member since 09 September 2010 | Blog
Helmet Stickers: 1,128 | Leaderboard
Favorites
COLLEGE FOOTBALL PLAYER: Cameron Johnston
Recent Activity
I love how many hard hits this defense dished out on Saturday (while still using great form)
Vonn Bell wraps up instead of just hurling his body at ball carriers' legs. It's great to see defenders tackling instead of bowling.
If you are going to run the wildcat 10 times at least throw from it once. Jalin was a Qb in high school!!
If Bert trusts a 350 lb. O-lineman to pass, then Urban should give Jalin a shot. At least it will keep defenses guessing.
Would love to see these someday:
...it was suggested to me that Haskins could be waiting to make a decision because he's watching what Torrance Gibson does. If Gibson were to commit to Ohio State, despite positional uncertainty, a source told 11W, that could hurt with Haskins.
- Birm
I don't hate Michigan. It's more like an annoying sibling than an enemy.
"Hate":
1. Penn State, because of the cultish Paterno apologists. Black Shoe Diaries' descent into madness was disturbing to watch.
2. Notre Dame, because everything about it is delusional and phony. Domers are twice as smug and half as smart as Michigan fans.
If Brandon had his way, you'd be living in a Macaroni & Blue dystopia: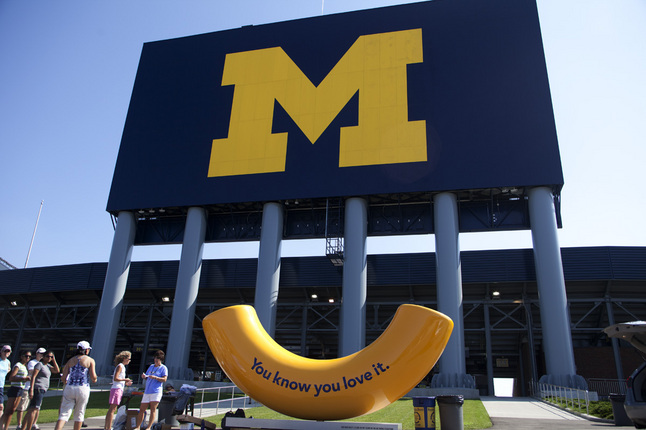 Thanks for going to the trouble to write a summary.
MGOblog after The Horror:
✔ must have
✔ must've
✗ must of
They signed 8 offensive lineman in the 2014 class. Unless FSU expects most of them to wash out, it's hard to see how Fisher can credibly pitch early playing time to Burrell.
I look forward to your non-restatement next year.

Along those lines:
"Personally, I think..."
"Honestly, I think..."
"Actually, I think..."
Yes, we know those are your personal, honest, and actual thoughts. Get to the point. In fact, don't even say "I think." Just state the opinion itself.
Personally, I honestly think people should actually stop using timid, redundant qualifiers.
247:
Penn State fan: "Jokes at the expense of raped children.. Classic"

Miami fan: "Agree, someone should have covered it up."
"That will need to improve going forward."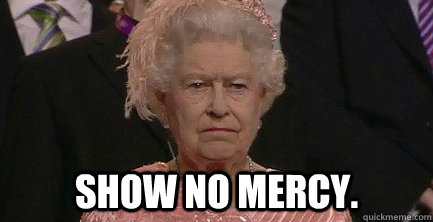 Rest of the world calls it...
Brits coined the term "soccer." They used "football" and "soccer" interchangeably for decades. They abandoned the latter in a snobby attempt to distinguish themselves from arriviste Yanks only when the popularity of the sport skyrocketed in the U.S.
The rest of the world can call it whatever they want. We play "soccer" (on a field, not a pitch).
Get universities (particularly public schools) out of the semi-pro sports entertainment industry. Full stop. That means no athletic scholarships. Field teams exclusively of students who happen to be athletes. The current system is unfixably corrupt.
Clark's a worthy contender for this year's Hart-Kalis award, but I predict someone more comically belligerent will come along before the recruiting cycle is done.
Flipping off 113,511 people in the Big House
Don't exaggerate. He wasn't flipping off everyone, just the ones who deserved it.