SonOfBuckeye
---
Member since 09 September 2010 | Blog
Helmet Stickers: 1,036 | Leaderboard
Favorites
COLLEGE FOOTBALL PLAYER: Cameron Johnston
Recent Activity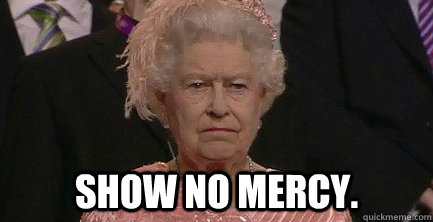 Rest of the world calls it...
Brits coined the term "soccer." They used "football" and "soccer" interchangeably for decades. They abandoned the latter in a snobby attempt to distinguish themselves from arriviste Yanks only when the popularity of the sport skyrocketed in the U.S.
The rest of the world can call it whatever they want. We play "soccer" (on a field, not a pitch).
Get universities (particularly public schools) out of the semi-pro sports entertainment industry. Full stop. That means no athletic scholarships. Field teams exclusively of students who happen to be athletes. The current system is unfixably corrupt.
Clark's a worthy contender for this year's Hart-Kalis award, but I predict someone more comically belligerent will come along before the recruiting cycle is done.
Flipping off 113,511 people in the Big House
Don't exaggerate. He wasn't flipping off everyone, just the ones who deserved it.
Honestly, if the [Michigan] visit didn't go how it went today, I was probably going to end up at Michigan State.
Good post, and thanks for the video link. Strongly agree with 2nd para.
Liam McCullough, the nation's No. 2-ranked long snapper...
Does it take a rocket scientist to figure this out? Gibson was told he's our #1 QB target during the winter & spring, Wimbush pushed his decision date back 3 or 4 separate times during that time period. Spring game pasts and Gibson still hasn't made it up to Columbus, all of a sudden you hear Wimbush saying "Meyer told me I'm their #1 QB target."
305, love most of your posts, but I don't understand your certainty. It's possible OSU told Wimbush to hold off. It's possible Wimbush felt less certain over time about his interest in OSU, and just decided he preferred PSU.
(Waller said OSU told him he was their top QB target after Wimbush committed and Gibson appeared to be fading. I don't recall Wimbush ever saying OSU named him #1, but maybe I missed that.)
...nobody has been caught perpetrating fraud to the level North Carolina seemingly has.
Trending Not So Well...

Ohio State's campus hosted a Nike camp over the weekend, and the recruiting updates from Columbus weren't so good on the Michigan front. Damien Harris, in particular, came away singing the praises of OSU and Urban Meyer... I've finally given in and flipped my Crystal Ball pick for Harris to Ohio State.
- MGOblog
I have an award signed by Major Harry Beaver.
I see your major and raise you Dr. Harry Beaver, OB/GYN.
Edit: Maybe it's the same guy. I see the doctor trained at Letterman Army Med Ctr.
Knew a girl in college named Hardik.
I went to high school with a girl named Wang Bang.
I want none of the above, too, so I voted Hoke because I assume he'd get fired the quickest.
Crazy speculation: Maybe they did offer Waller, but asked him not to publicize it until/unless he accepts because it hurts their shot at Gibson to signal they regard him as replaceable. OSU apparently will take only 1 more QB. Worst case scenario would be to alienate Gibson by offering "his" slot to another guy, who then turns it down, leaving you with neither.
Old and busted: public non-committable offers
The new hotness: secret committable offers
...it smacks of the further NFLication of college football. Let us hope these dark days do not find their way to Columbus.
If college football becomes more expressly commercial, e.g., by (openly) paying players, then it will become NFLite that much faster.
Here's the facts - it WAS sent to Weber by a Buckeye coach. It was NOT made by Sammy Silverman, therefore not "official" Ohio State work.
'Sent by coach, but not Silverman, therefore not official' is the tiniest nit ever picked. Let them have their lols, they are deserved even if the whole thing is unworthy of a buckshot, let alone a full story.
If someone had asked today, "what are you going to do tonight, SoB?," not in a billion years would I have guessed "google 'Taylor Lewans Mom.'"
I believe 100-percent that [Wimbush] wants to make a return trip to Ohio State before deciding but it seems that every time he attempts to make that happen, something prohibits it.
Does "something" mean more than random circumstances/logistics?
Flagged for illegal Winn Dixie procedure.
I will bet dollars to doughnuts, that one of the cases Sokolow reviewed, was the Gibbons case.
Do you mean it was one of the"five cases all involving drunken hook-ups"? As I understand it, the alleged victim claimed Gibbons used actual force, and she repeatedly said "no". Sokolow is criticizing cases where universities determine that an assault occurred merely because the girl was drunk, but that doesn't seem to be what happened (or what was alleged) in this instance.
When Bama offered EZE, he said they were too late and he was already committed, even though he was still considering Mizzou. Does that mean he is arrogant?
It isn't arrogant to rule out a school because you prefer another that offered you earlier. It is arrogant to describe a school as "disrespectful" because they stopped recruiting you, as though you're entitled to their perpetual interest.