SoCalBuck26
---
Member since 08 October 2012 | Blog
Favorites
COLLEGE FOOTBALL PLAYER: Eddie George
NFL TEAM: Oakland Raiders
NBA TEAM: Los Angeles Lakers
Recent Activity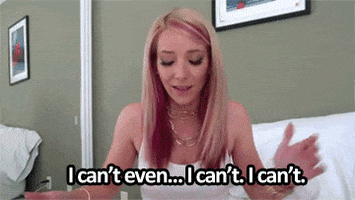 Looks can be deceiving, racism happens everywhere, and it's unfortunate. When I moved here from LA for undergrad at OSU, i've experienced numerous incidents for racism, in which i've been called a g**k, rice n-word and other slurs mocking Asian stereotypes and mannerisms. It was the first time i've ever experienced racism up close and personal. I'm pretty normal as it comes, born in the USA, no accent just the color or my skin is different, and yet I've experienced racism in a place that is welcoming and open to all creeds of life.
By no means did it tarnish my love for Columbus, the vast majority of people i've encountered through my 5 years at OSU have been some of the greatest people i've ever been around, but you'll have those few bad apples that are set in their ways.
With things in Columbia, I don't have all the facts regarding the situation, but Shakespeare's is pretty good pie and Shotgun Pete's is legit =p
Oh God yes. I remember in college, the entire house was pumped to watch the US premiere, only to turn it off in 15 mins. lol
Firefly
Coupling
24
Sherlock
Castle
GoT
The Walking Dead
Drake is an OSU fan =p
Lol. I thought it was a Pokemon ball.
I was very sad, when I found out it was her body double.
Raiders looking good. Though i'm sure they'll find a way to lose. Hopefully they can make a move this year to finally be above .500. Ever since that Tuck Rule i've been living in pure disappoint for years and only have OSU football to look forward to. One day both our franchises will be respectable again!
As a Raider fan, I too would like to know.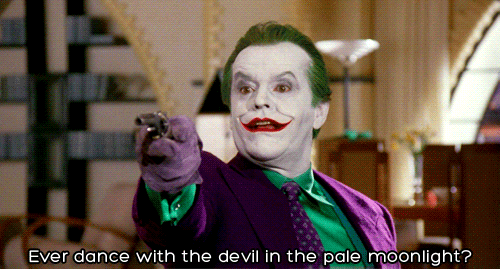 She has a job b/c she is married to Micheal Smith
Hawaii is a 6 hour time difference I believe? So w/their "normal" clock it would be 930am in Hawaii.
*edit* this is what happens when you don't refresh =p
Curtis Grant was @ the game?!?!?! One of my fav players from last year!!! Hey never lived up to the hype, but became a leader the team needed!
Jenna Coleman <3 Prob my fav season of Dr. Who.
Laker fan all my life!!!!!!!!!!!!!!!!!! I'm so excited to see Russell bring back Showtime!!!
The backwards gif is just as good, if not better =)
As a Laker fan, if this happens, i'll finally buy a 2nd Laker jersey. Been rocking the #8 forever. Super pumped if he goes to Showtime.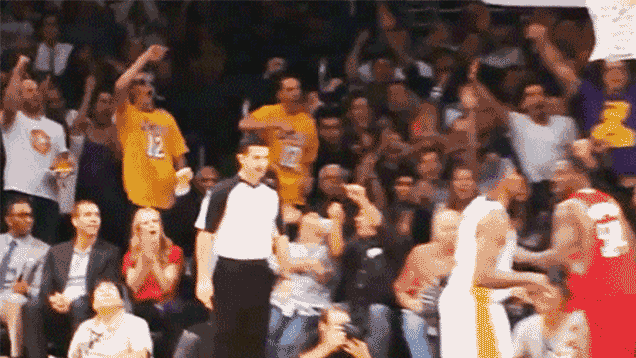 Lol. I remember hearing about this and talking about it during pharmacology. Her BA was almost equal to the dosage of Propofol they give for anesthesia before surgery. How she was able to walk around is beyond me, I don't think I could survive even in my younger days of binge drinking everclear.
As an impartial spectator (Laker fan here), both teams have their fair share of "dirty" plays. I just hope the series goes 7 games, it's been an enjoyable finals so far.
Twyin Lannister will not stand for this.