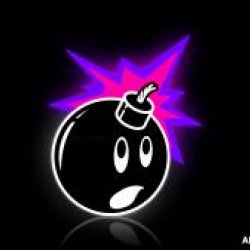 SoCalBuck26
---
Member since 08 October 2012 | Blog
Helmet Stickers: 226 | Leaderboard
Favorites
COLLEGE FOOTBALL PLAYER: Eddie George
NFL TEAM: Oakland Raiders
NBA TEAM: Los Angeles Lakers
Recent Activity
Yes please. I love these!!!!!!
Oh DGs. I remember getting kicked out by the house mom b/c I was so drunk I passed on the couch covered in my Apollo's gyro, which never made it in my mouth. To be in my early 20's again and getting drunk at noon with no shame.
OT. I should def read the series, I'm curious on what is gonna happen to her since Joffrey is turning into a psycho/crybaby on a powertrip.
Dinner @ St. Thomas Aquinas HS? Plant that flag for good!!!
Pancheros holds a special place in my heart. I may be banned from that establishment for pissing all over the sink. Not one of my finest moments as student, but that $200 was well spent to sit in their student section and watch Troy Smith dismantle them in the 4th quarter.
Pure gold!!! Lol. Thanks for making my night, now back to studying =(
If I could give you a million upvotes for a Demolition Man .gif, I would do so in a heartbeat. So much for the three sea shells =p
Apparently the NCAA will let you play football even if they have video evidence of a player sucker punching a guy in the face, and "allegedly" forcing himself on a 14 year girl. But, a man who served our country and decided to play intramural football to pass time and do something fun while deployed then gets a red shirt. I don't even know how they justify that.
MmMmMmm. I may have to drive to Vegas next week. That is the closest Cane's to SoCal. I do love to put hot sauce in the Cane's sauce. Oh man I'm hungry.
Happy Bday!!!
Grats ladies!!!!! Quite an accomplishment!!!!
Lol. Living in Cali, the closest Canes is in Vegas. Some of my friends that are alumni of colleges that do have a Canes, plan our Vegas trips for Canes. Vegas is just extra fun, the main reason we go is Canes haha. Heaven forbid there was a BD's lol.
Great kid, can't wait for him to put on that uniform!
Grats ladies!!! Rowing is probably the most intense sport I've ever participated in. I just rowed for the club @ OSU, but the varsity girls were always awesome, and see them dominate like that, is amazing.