SoCalBuck26
---
Member since 08 October 2012 | Blog
Helmet Stickers: 386 | Leaderboard
Favorites
COLLEGE FOOTBALL PLAYER: Eddie George
NFL TEAM: Oakland Raiders
NBA TEAM: Los Angeles Lakers
Recent Activity
Thanks!! I so wanted to go to this!!!
Epic. Wish my psychology teacher was this funny.
I'll have a Coke!! Been thinking about this all day haha. Sorry I couldn't get a better gif =(
After a horrible outing on my fantasy football team last week, i decided to bench Hester. Now he goes fn cray. Ugghhhhhh.
Umami has gone down hill the last couple of years. Getting big too fast IMO. If you're in Culver City check out Father's Office, it has a tasty burger, also Stout in the LA area has good ones as well.
For the VT game I think Orlando Pace was decked in OSU gear.
Not gonna downvote, but I wouldn't downplay substance abuse just b/c you or friends have used drugs in the past and don't see a problem because it doesn't affect you to the point where you need help. It's a real problem, and coming from personal experience, you can have a substance problem with Molly. Having a brother go to rehab 3 times because of his addiction and this issue is serious to me; he's 2 years sober and had to change his entire lifestyle due to it. Yes college kids use and drink, i've done my fair share of things during my college days, but for the most part people grow out of it, but there are cases where the craving is too much and can't get out of that hole, to the point they can't function w/o it.
It's your opinion, can't fault you. Just want you to know there are people out there that need help, just b/c weed and molly aren't thought as "hardcore" drugs doesn't mean that people can't get addicted to it.
Go Bucks!
I about spit up my beer when I saw it. Gonna get some cold cuts today.
I usually go PranQster or a Delirium Tremens.
I would have to say she was the costar. We all know the interwebs slowed down for one person=p
No Micheal Thomas? I'd rather see D.Smith, Thomas and Jalin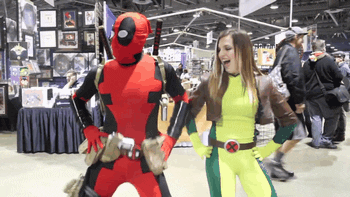 Doesn't Jared Allen play for the Bears now?
This Caputo at Safety is all over the place. He has to have like 20 tackles or something insane like that lol.
One of the nicest guys I've ever met. I need to look for the pictures I have with him, he was always so grateful to take a picture with a fan, and asked for nothing in return. He had passion and kindness and thats what made him memorable to me. Great write up!!!!
Top 5 movie on my list. Well played sir.
Unfortunately when I went to Davidson the football team wasn't very good and didn't have the success they do now. Which is pretty awesome, my memory is fuzzy did they play St. Aquinas (FL) a couple of years ago?
When I moved to Ohio in High School from California, my parents almost moved to Muirfield and that would put me at Coffman. But they couldn't stand the snobbiness of the realtor and home owners association so they decided to move to Hilliard instead, and they were happy for it. I never understood the why they call Davidson the "poor" school, it's not like Coffman had nothing but rich kids, i suppose b/c of the farms nearby? Though all throughout high school I dated a lot of girls from Coffman lol, something about them rich girls.
Side note, coming from the west coast the whole no fence thing between houses freaked me out.
I'm in my 30s and I've been an EDM kid since my days at OSU. I love EDM, but not so much this song lol. Nothing beats the orginal Carmen Ohio. Every time I go back to Cbus for a game, singing Carmen Ohio at the end of the games, gets a little emotional for me.
Lol. What movie is this from?
ROD SMITH!!!!!!!!!!!!!!!!!!!!!!!!!!!!!!! I'm pumped for EzE, but I've always been a Rod Smith fan, and I hope he starts and kills it!