SoCalBuck26
---
Member since 08 October 2012 | Blog
Helmet Stickers: 804 | Leaderboard
Voting Record: 283 / 1
Favorites
COLLEGE FOOTBALL PLAYER: Eddie George
NFL TEAM: Oakland Raiders
NBA TEAM: Los Angeles Lakers
Recent Activity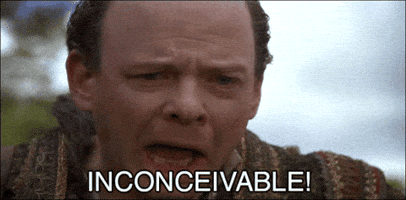 I can honestly say this, during my 5-year plan at OSU, I never had Catfish Biff's sober. For all I know it could taste really horrible lol.
Better trademark this before Pantoni steals it, in less than a week it's gonna BOOMs none stop.
Would of been boss if you got her to sing for your engagement, like in this vid!! Ya my girlfriend took me to see her in a small concert hall in LA couple of years ago, and I had no idea what i'd be in for, amazing.
You mean Mr. Garvey?
Don't judge me too harshly. Lol.
I got a chuckle when he pointed out all the surnames of our LB core were General's in the Civil War (Lee, Grant, McMillan and Perry)
I've been an Arsenal fan for awhile but only follow casually. Not looking too hot his year
That's how the younger generation talk these days, or in my case, being 30 and having younger cousins in their early 20s keeping me updated lol. Dat booty doe . . .
If NE defense plays like this against Seattle, it might get ugly. But if Wilson isn't a turnover machine, and Beast Mode goes off it's gonna be a high scoring affair.
Oh no doubt. He is a future HOF QB, and a straight assassin in the playoffs. I know he didn't make the call on the tuck rule, it's just good ol' hate b/c his team beat my team. I'm not taking away his ability, b/c he is amazing.
I hate Brady so much. Not just b/c he went TTUN, but that damn "tuck rule" robbed my Raiders of a SB berth. That one bad call was the start of their run to what they currently are, horribad beyond believe. Maybe it's karma, I'm a Laker and Raider fan, all the good karma left goes to OSU, so it's good in a way.
Reminds me of the wheel route TP to Saine in the Rose Bowl. Too bad Boom dropped it =(
Of course, there was a topic on this yesterday. Forgive my stupidity and not looking at pervious forum topics.
You sir, get a lifetime of up votes from me. You made my shitty day at work bearable. Thank you.
Not gonna lie, I didn't think Green Bay's D would play this well.
EDIT:
Now that I said something, they score lol.
Was trolling on MGO while at work. Their version of the recruit whisper, says a committed QB within the B1G is looking elsewhere to due to Harbaugh, and they've brought up Burrow and Gibson as possible flips. I hope it's not true or i'll be a sad panda, anywhere but up there.
What!?!?!?! Where is Lydell Ross?!?!?!
Lol. I'm studying, and took a break to read that thread. Someone posted this and I spit out my drink. Don't like to rub it in, b/c I do like Oregon, but I thought this was funny.
Mike Thomas is such a beast. He wasn't that involved in the pass game too much b/c EzE was a beast last night, but that pass in the 2nd half he caught out in the boundary where he slid to a stop to stay in bounds and juked to get more YAC, man he is unbelievable.