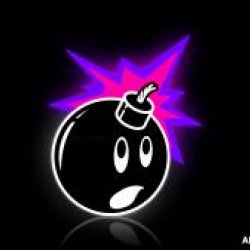 SoCalBuck26
---
Member since 08 October 2012 | Blog
Helmet Stickers: 306 | Leaderboard
Favorites
COLLEGE FOOTBALL PLAYER: Eddie George
NFL TEAM: Oakland Raiders
NBA TEAM: Los Angeles Lakers
Recent Activity
In their defense, a super star is delicious.
OMG, mother f'n pizza buffet haha.
Wish this was on TV. Sometimes I wish moving back to Columbus. I'd kill for a Drop zone or Rottolo's pizza. lol.
She is a beast. I remember watching her highlight video last year, and it was just silly how she made older kids look so bad. I hope she sticks with football as she gets older. She isn't afraid to tackle or run people over if she needs too, which in itself is awesome at that age.
Living in SoCal, I hate noon games. I get weird looks from my friends not from the midwest when i'm drinking a beer @ 8am pacific.
I def don't think about harry potter when I see this =p
That archive photo is full of dapper win.
I thought they already released them, though as a limited edition? Are they going to mass produce these bad boys?
Sophie Turner, you may also know her as Sansa Stark. Smoking hotness.
Congrats!!!!!!!!! Can't wait for you to enforce your rule like this
He's behind you Tyrone, whenever you reverse things come behind ya . . .
Living in LA, a flight to Columbus is more expensive than a flight to LA. And Lure isn't hard to get into to, granted he prob had some "star" treatment.
Jon Snow is a beast. A little sad about Ygritte, prob b/c I think Rose Leslie is smokin hot.
I still can't believe he got beheaded. That's so crazy to think of, I guess that what you get when you shank their soccer player.
I love these kind of stories, great start to the morning. I'm a student nurse and did my preceptor at CHLA on the Hem/Onc floor and seeing this just brings so much joy. As far as ALL goes, it has a high success for remission, you're in my prayers!!!
The varsity women's team has always been a beast. Unfortunately for the club team, i'm 0-3 vs. those up north people during my time @ school. I hang my head in shame, I came close once . . .
Congrats ladies!!!!!!
Lol. That is amazing. Makes the boat house I used when I rowed for Dublin look like a card board box, oh wait it was pretty crappy =p
Congrats!!! I really do miss rowing!!
Lol. I would down a 2 liter of coke filled halfway with 151 while walking to the stadium and smuggle more in a flask. And to get beer @ the stadium Fun Zone indeed. Though now that combination would kill me haha =p