SoCalBuck26
---
Member since 08 October 2012 | Blog
Helmet Stickers: 466 | Leaderboard
Favorites
COLLEGE FOOTBALL PLAYER: Eddie George
NFL TEAM: Oakland Raiders
NBA TEAM: Los Angeles Lakers
Recent Activity
She is no longer in the industry. Wish her the best!
If you're goin to the Rose Bowl, it will be unlikely you'll be able to see kick off if you stay for the entire game. It will be a cluster f*ck trying to leave there. The closest alumni bar is in Hollywood @ Happy Endings which is ~30min away from the Rose Bowl and to be honest the Rose Bowl is far from everything as its in a residential neighborhood. If you can find a BJ's restaurant nearby that would be your best bet as its a sports bar/restaurant with lots of TVs. If you have any questions let me know.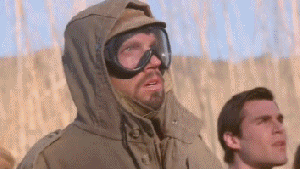 If it's a ligament tear, then rehab is gonna be a couple of months. I tore a ligament in my wrist while trying to land a 360 while snowboarding and it took about 2 months after surgery just to be able to lift 5lbs consistently with my wrist. Granted i'm not an elite athlete, so I'm sure rehab time could be quicker with all the resources they have available. Hope JTB gets well soon!!!!
Haven't been to OSU for a game in awhile. Just wondering, for off campus housing, do they still allow people to park on residents lawns? When I went to school I lived on Lane and made a killing during football session letting people park in our spots and lawn.
When I was an undergrad, it would be a half and half 2-liter of coke and 151. Would down that during the walk from my apt to the stadium. These days it's just a nice IPA, getting to old for the crazy stuff.
Because I'm Filipino, I've never had a "typical" thanksgiving dinner. The concept of cranberry and stuffing scares me.
1. Lumpia
2. Lumpia
3. Turkey
4 RICE
5. Mashed Potatoes
Congrats!!!!!!!!!!!!!!!!!!!
I'm at work, and not able to watch the game. I didn't want to start a thread, but did the UM student section do their boycott as planned?
Hilarious idea, but I don't like to mess w/karma. They're already the laughing stock of the B1G, don't mess w/the universe and unbalance it. My 2cents.
Def not during our championship run in 2002. I remember those bad boys being lubed up. lol.
That's like a win win in my book. I love Qdoba, but Taco Bell is pretty good too. Lol.
Awesome. Man it's dusty here.
Thanks!! I so wanted to go to this!!!
Epic. Wish my psychology teacher was this funny.
I'll have a Coke!! Been thinking about this all day haha. Sorry I couldn't get a better gif =(
After a horrible outing on my fantasy football team last week, i decided to bench Hester. Now he goes fn cray. Ugghhhhhh.
Umami has gone down hill the last couple of years. Getting big too fast IMO. If you're in Culver City check out Father's Office, it has a tasty burger, also Stout in the LA area has good ones as well.