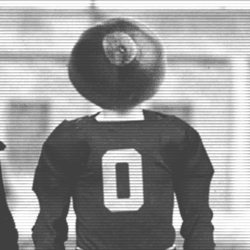 SnooBucki
---
Member since 18 March 2013 | Blog
Helmet Stickers: 89 | Leaderboard
Recent Activity
What the heck is wrong with Griffey?
How are D1 players such awful shooters
Our guys are scared to death to shoot and you can see why. No confidence at all
What is Slam's field goal percentage outside of the paint?
Let's get fired up boys and get back on track! #Intensity
I'm still licking my wounds from Friday night but its hard not to be excited about the future. We are getting the recruits and I have faith that Urban is going to get the right coaches in place to take us where we want to go. I just want to get that National respect back. You would think we are the biggest joke in college football the way people talk.
I hope your right but we don't have a whole lot of nice wins either. Just thinking about how we almost lost to Northwestern and Michigan have me feeling not so confident.
I got a ticket in Sarasota for running a red light while on vacation. It was yellow when my wife was underneath it so it was some BS. $150!
Haha I just remember because my buddy had a friend who wanted to introduce him to Roy Hall and he didn't want to meet him because of that play.
Wasn't it Roy Hall that took out Teddy's ankle?
Here you go my friends...
http://damncoolteez.com/view/1172026/marcus-hall-ohio-state-middle-finger-football-t-shirt
Marquette will give us a beating if we play like this....
Yes share
Let's not forget about the former Georgia Tech wide receiver that should add much needed height as well next season
That is official right there! Much respect to her
Peace out Goodluck!
Jamal, do I have any boogers in my nose?!
May the force be with you.
Boy its going to be interesting to see how this season plays out in regards to playing time. Jordan Hall is here to stay and how will Hyde fit back in to the rotation. Rod Smith was suspended one game and has hardly got on the field. How is it going to be for Hyde after missing three. Then we have Dunn, Ball and EZ wanting some touches as well.
OSU 52 CAL 24
Never a dull moment these days!
Halle Berry is from Ohio?! I'm good with that pick all day long!