smithwessonBuckeye
---
Member since 27 July 2012 | Blog
Helmet Stickers: 1,277 | Leaderboard
Voting Record: 28 / 4
Favorites
SPORTS MOMENT: Jay Bruce's homerun to clinch the Central Division for the Reds in 2010.
COLLEGE FOOTBALL PLAYER: Kenny Guiton
COLLEGE BASKETBALL PLAYER: Aaron Craft
NFL TEAM: Green Bay Packers
MLB TEAM: Cincinnati Reds
Recent Activity
I'm sure it helped that his brother is a scout for the Redskins.
These aren't new issues. I wouldn't believe they would stop him now unless they get worse.
Holy punctuation, Batman!
I know these are the elite guys, but what about Ruben Flowers from Lima? Is he still being recruited or is he a part of a group that would be considered option B?
I do not login and comment very often but I feel compelled to today. Great decision 618. And a big shout out to all of the members who commented and offered support last night.
Today is a new day and I hope that 618 finds some peace and comfort in his life.
That is a sad truth man. There were quite a few guys I played football/baseball with that failed at life.
Travis Walton has done a great job of representing Lima Senior High. One of the few recent ones.
Although I am younger than Greg Simpson, we went to the same highschool and I know a lot if people that still know him. He is still a complete fuckup. I don't know about the other guys who were with him on that team, but he got away with a lot if stuff in Lima and that contributed to his shitty attitude, morals, and work ethic. All because he was an awesome athlete.
I know what you mean but getting permission could cross some NCAA grounds.
I'm sure we could but I wouldn't actually use his name. There is enough likeness issues without adding more fuel to the fire. Just a thought.
I wish the gif was a little longer...it just doesn't feel complete.
My second son was born yesterday just after noon! Congrats!
So much of this right now is going on anywhere but Buckeye blogs.
Damn right! Came a day earlier than planned! Nothing better than watching the Buckeyes play in the championship game with your 8 hour old son sitting in your arms.
This may not need said...but this was the calmest I have ever been during a Buckeye game. Haha.
No upvotes necessary. My second son was born today!
It's not my OC so don't blame the score typo on me...
What game were you watching last night?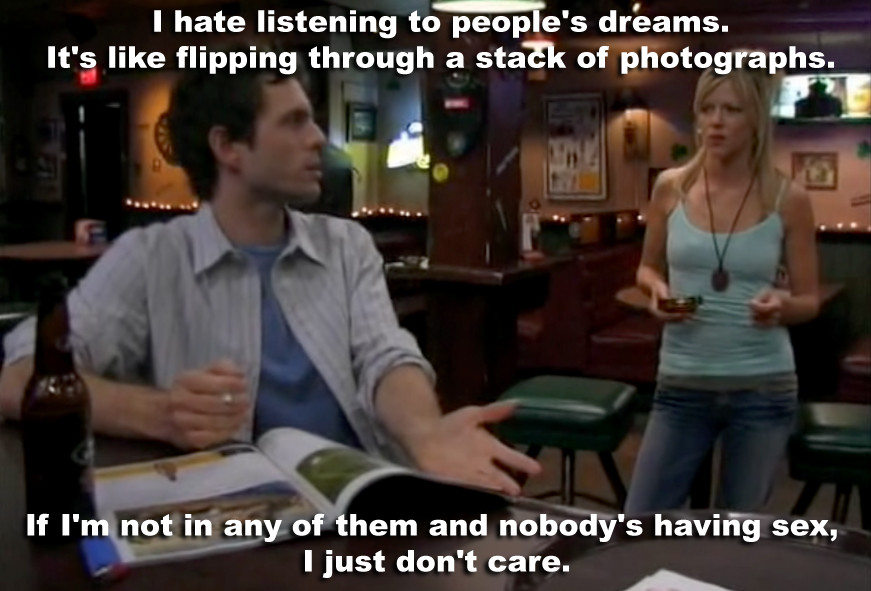 I completely agree with you and your perspective on the AJ Hawk in Sconnie thing. I think being a high draft pick, people expect crazy stupid production.
But AJ looks more than a couple steps slow this year. He isn't reading plays the same way he did before and he is getting pushed around a lot. I told my buddy, who is also a Packers fan, that AJ was in his last year as a Packer. That was in the Spring. I think it is a true statement.
As a Packers fan I will be sad to see him go. But he is no longer playing at a level that would warrant a high snap count. He will go down as an underrated NFL player and may one day be considered for the Packers HOF.
I am actually more interested in the Bama twitter feeds at this moment in time.
Someone doesn't have a sense of humor.
Well considering that my imgur post was downvoted into oblivion by some of them last night...They can suck it.
I just saw this too. Hopefully there is still hope for Kosta, but either way a family will be suffering in the near future.
Hopefully they let him play ball. If they let him throw the ball down the field a lot and we win, the committee may still out us in the playoff. If they let him throw the ball down the field a lot and we lose, who is gonna bitch about us throwing our 3rd string QB out there and just going for the win?
He would have if he didn't jump offsides on the one series. He would have had 2 strip sacks.