smith288
Columbus (via Columbus)
Member since 04 September 2014 | Blog
Favorites
SPORTS MOMENT: 2014 OSU - National Champs
COLLEGE FOOTBALL PLAYER: A graduating one.
COLLEGE BASKETBALL PLAYER: A graduating one.
NFL TEAM: Bengals
NHL TEAM: Blue Jackets
MLB TEAM: Reds
Recent Activity
Does the OSU locker room smell like BO or something?
That is their cover strategy? They should have used architecture or something with hard edges. Not a subject that requires free lines and roundness. LOL
Impressive highlights but I think he'll be behind Burrow until Burrow is done. I really like him.
I really love Barrett but as a tshirt fan of OSU, I really look forward to a new QB competition. Burrow impressed me a lot.
You're far nicer than I would have been. Nothing you said should have been construed as being racist. Observational, maybe.
Might do the body good for you. Hearing all the slurs from another race... I got that treatment when I took a black coworker chick to lunch with me down on Broad St. Nothing phases me now.
How is it a slur? You dont like Fickell? Im lost.
Wait... We're mocking their ridiculous mascot when we, ourselves, have a whack mascot? A nut with 1980's sweatpants? Downvote me all you want but cmon folks...
Guaranteed Goodell called Zeke and said "We won't fine you if you donate to the Salvation Army... cmon, make us all look good."
Tis the season to be Mary....
That's my name.
No $hit...
These guys love each other! Cmon!!!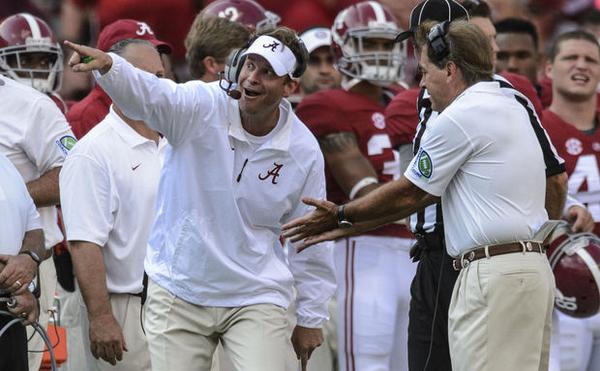 His buddy genuinely felt concern for him at the end.
I kept wondering how a defense would have reacted if Woody would have did a read option.
I think we all can unite against professional sports teams from 2+ hours away and they can fund their own complex if they want the fan base so bad. I don't even care if it was the Bengals (being a fan of them) doing it. I've suffered enough of bengals crap to get heaped browns factory of sadness here.
Havent been interested or intrigued by OSU basketball since Sully.... Half the problem is that Thad is trying to win with people who will stay rather than 5 stars who will leave after a year but it's not translating at all. This team is an absolute snooze on the surface and straight up ambien to watch.
The problem is whenever a TE or RB slides over it will give the play. So you HAVE to prep Prince to go it alone half the time. Otherwise the key will be elementary.
The only thing that stood out to me was the misuse of "their" everywhere. We must end this scourge.
"smiling side of the scoreboard..."
Face aids is a new one....
I used to have cable tv and cut the cable in favor of just internet. The cable guy told me as he was leaving, "Oh, you didnt hear this from me but we don't stop the OTA/Analog signal...."
No offense, and I get what you're trying to avoid but there's nothing he said that's controversial outside of his opinion of wanting current weather reports and not other fluff. That's all he said. You keep trimming at people for daring to mention a topic that seems to irk you personally rather than let the conversation flow.