smiesguy
---
Member since 20 November 2013 | Blog
Helmet Stickers: 170 | Leaderboard
Voting Record: 12 / 0
Recent Activity
You're right, we still have Devin Smith and Evan Spencer to lean on!
'95 was my freshman year at OSU. Growing up on the east coast I didn't have an appreciation for Buckeye football, and didn't get football tickets.
I watched that years ND game in the dorm lounge by myself and became a fan for life!
1) Depth
2) So bud foster gets zero sleep btwn now and game day, and the qb's can focus with slightly less of a circus
3) We seen the pics, he's hitting the gym even on Friday nights
4) Agree
5) Same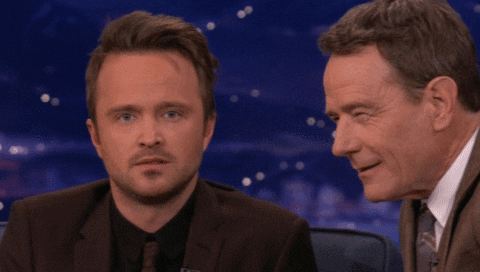 Our backup QB will hold us back in the blow-outs.
In all seriousness, I'll take the over.
As long as they bring Mom.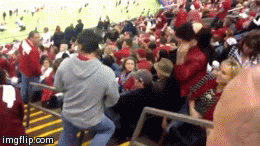 You can only keep us out for so long.....
Get your popcorn ready.....
Sitting here with my scarlet colored glasses on, I don't see how we don't get another touchdown a game from this loaded offense and put up over 50 a game.
Jedd Fisch
Jay Harbaugh
Tyrone Wheatley
Tim Drevno
The Hairball
When I reach helmet sticker status, I am returning to up-vote this!
Agree with Jeremey's take on Derrick Henry being a factor in this game. He gave me a fresh round of ulceritis this AM.
After rewatching the Wisky game, I hope we come out throwing the ball all over the field. Cardale's arm is the weapon we have to exploit tonight, and its more then just the deep balls. He can throw guys open, and he doesn't need a ton of time to do it.
On D I hope to see a repeat of the D-Line rotation from the Wisconsin Game. This is going to be a 4 quarter slug fest and we need to keep those guys fresh for late in the game!
Go BUCKS!
I'm sure this has been pointed out already, but its new news to me. Alabama's offense is awful away from home. They are 17th in scoring offense in total, #6 at home, #62 on the road. OSU is 5th overall, 5th at home and 6th on the road.
I went with "Punchers Chance". I see this game going similarly to the Alabama - Auburn game. I think it all comes down to scoring TD's in the redzone. If Auburn had pulled that off they would have won that game.
I certainly see his point. Given a rematch Wisky D (sorry too easy) would have dropped 9 guys to the goal line to slow down the bombs from "12 Gauge".
I too will go with Cameron Johnston. I'm tired of foreigners taking American Jobs!
Watching CJ wing those deep balls makes me wonder if Michael Johnson would loan Devin Smith his shoes from the Olympics.
Go Deep Devin!
God you guys are really taking *e back. I feel like dusting off *y transcript and reflecting how awful *y GPA was for fall quarter because of that da*n game. I'll also go on record as saying anyone with a late '70's bday would s*oke you 80's kids.
Not ashamed to admit I teared up a bit when Urbs hugged Shelly and the band was playing. Life is good!
Are you an offensive coordinator? No...but I did read Eleven Warriors last night!
Damn it I typed too slow.
His real regret was rocking the boat shoes. Hard to juke out Schleg's in that gear.
Also increases the number of reps for a young team.
Crossing my fingers that the EW staff shows us a great breakdown on how Oregon got back in the game against MSU! (hint, hint)
Down in front! I'm trying to take a selfie!