SLVRBLLTS
Tampa, FL
Member since 12 January 2011 | Blog
Favorites
SPORTS MOMENT: See picture
COLLEGE FOOTBALL PLAYER: Chris Spielman
NFL TEAM: They play football on Sundays?
NHL TEAM: Tampa Bay Lightning
NBA TEAM: As of 6/25/15: The Los Angeles Lakers
Recent Activity
Likely that Weber redshirts?
I'm almost certain that is Gus Malzahn, not Hugh Freeze.
Pretty sure out of market you'll be able to see it on ESPN2. That's where it is broadcasting here in Tampa.
Username is obviously after the buckeye defense. Avatar is me from the national championship in Dallas. I got free all access pass in exchange for selling programs before the game for a couple hours. Any open seat was mine for the taking and I ended up in section 120. Most badass day of my life.
Jalin if he doesn't go pro by then.
The Confederate flag waivers
Freudian slip eh?
I think you're confusing the close score with Herman and the offense's performance over Bama's defense. Over 40 points and 500 years of balanced offense against a top 10 defense averaging just 17 points/gm against them all season is statistical dominance.
He already redshirted. I think that would require some sort of NCAA waiver.
Pretty sure we were #10 or #11. Likely just a typo.
I see where you're coming from. Its just seems like we are spinning our wheels trying to make the case for one of three right answers. It makes it less fun to bask in the bliss that situation really is. People always ask me, "Who do you think is going to be the starter?" My response is, "I don't know but they're all capable and fun to watch for their own reasons, so I'm not going to worry about it."
All in favor of a moratorium on QBgeddon takes until fall practice starts?
Having three QB's capable of winning a championship is quickly turning from awesome into annoying.
how does no. 97 not have a bid?
P.K. Subban (Dirty, dirty dude)
Jameis Winston (he may or may not be a rapist, but he's definitely an entitled kid with no sense of humility)
Tom Brady (If Matt Cassel can go 11-5, I think it is Bill Belichick that makes the Pats good)
He always showed love for Jalin on the sidelines after a score. I'm pulling for him because I still think he's one of the biggest weapons we have no matter where he is on the field.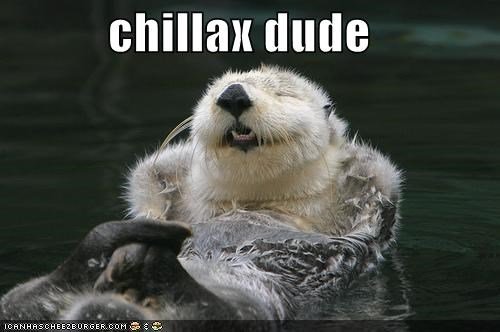 I think the top 5 receivers this season will depend heavily on who is throwing the ball to them. Devin Smith's numbers skyrocketed with Cardale because of his deep ball abilities and propensity to throw to option A or run vs checking down.
I use Twitter because it is a great way to get news in a well-refined format. But the best thing about it is the hot takes from your favorite 11W writers as well as a few pundits from other sites like SBNation, etc who provide hilarious nonsense, sports wisdom, and everything in between. If you follow the right people, keeping up with Twitter during a big sporting event makes it even more fun to watch. It almost feels like you're watching it with these sports writers in the room which is pretty cool.
Aaaaaaahahaha Michigan still sucks, even in a Nebraska post.
I always knew not to turn it off. For some reason Kristi just thought it was ok to turn it off whenever she saw the red light on without me there.
When I was 8, I Went 162-0 in a season in Ken Griffey Jr Baseball (Montreal Expos) without my mom turning off the Super Nintendo console.
It also means that the D-Line will be the team's strength by the end of the season. He said the same thing about the offensive line last season and remember how that unit turned out.