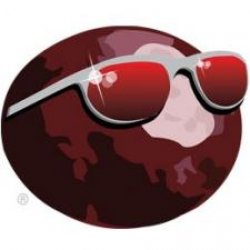 skid21
---
Member since 25 November 2012 | Blog
Helmet Stickers: 3,881 | Leaderboard
Favorites
SPORTS MOMENT: Craig Krenzel to Michael Jenkins against Purdue in 2002. HOLY BUCKEYE!
COLLEGE FOOTBALL PLAYER: Eddie George
COLLEGE BASKETBALL PLAYER: Jerry Francis
NFL TEAM: Cincinnati Bengals
NHL TEAM: Blue Jackets
NBA TEAM: Not really interested
MLB TEAM: Cincinnati Reds
SOCCER TEAM: Not really into soccer but I'll root for the Crew
Recent Activity
351 words without addressing the fact the defense pretty much sucked last year.
Seriously, that was hard to read. No, we didn't win our last 2 games and the defense was a big reason why. I'd like to see him quit making excuses and just admit the D sucks. I hope Ash and Johnson can make a difference.
Do we know if Greene is on scholarship?
His attitude, his "we ain't come to play school" insanity, and now his work ethic, or lack thereof, has been called into question.
I think they are one in the same. Never a good sign that a college athlete doesn't want to work hard at academics, even if their goal is the pros.
Is this Corbion character for real? So much stupid in so little time. His parents have some work to do.
UK gets a lot of attention on this site. So an SEC bottom feeder is out recruiting some B1G schools. I'm just really bothered by the fact OSU fans are concerned in any way about UK football. How much more irrelevant can you get?
When you look at plays that are run, and a team averages 88 plays, and we average 65 at Alabama, that's 20-something plays more a game over a 12-game season, that adds up to four more games a year that guys have to play.
So the rules should be made based on Bama football. Why not limit offenses to 50 plays per games? That is just as ridiculous as this proposed change which isn't in effect in the last 2 minutes of each half when players are more likely to be tired. Douche.
How did Frazier get that open?
I think we are a QB away from being a real threat and not just a threat to make the playoffs. We won't get THAT QB in this draft so I agree. Best available DB.
Please enlighten us with the positives. I'll wait here.
What part of that isn't true? He is terrible on offensive. The fact his teammates are too doesn't make that not true.
He just looks weak on the offensive side.
Just gave up a possession
Just tuned in. Where's Q?
Never mind. I see he is in.
We seriously care about player safety, unless it is in the last 2 minutes of each half when they are more likely to be tired.
I seriously doubt that Mickey ends up at OSU. Mike was here and left to be closer to home. Even if dad improves I'd think Mickey will stay closer to home. I completely understand wanting to be near family. This is a big, close family and I don't see Mickey leaving the area. JMO.
I really appreciate the basketball recruiting coverage. Can be hard to find at OSU.
I think Evan will eventually be the man. He is a player who gets better as time goes on and I have no doubt he will eventually be the man at his position. Great move for him.
I think less of myself for clicking on this link and even less for responding but I have to say...at what point do people just not give a shit? A presentation of a lot drama which was actually never a drama at all. Best to you Malik but seriously? Go to MSU, be happy, have a great life. This should never have gotten the attention it did. Get prepared for similar recruiting/media dramas to follow.