sivaDavis
---
from Columbus, OH
Member since 01 September 2013 | Blog
Helmet Stickers: 6,246 | Leaderboard
Voting Record: 1729 / 397
I care entirely too much about everything Ohio State. Football, basketball, recruiting, everything.
Favorites
SPORTS MOMENT: January 3rd, 2003.
COLLEGE FOOTBALL PLAYER: Ted Ginn Jr.
COLLEGE BASKETBALL PLAYER: Greg Oden
NFL TEAM: 49ers
NHL TEAM: Blue Jackets
NBA TEAM: Cavaliers
MLB TEAM: Reds
Recent Activity
This is one of the worst songs I've ever heard.
I just spit out my coffee and I wasn't even drinking any.
Micah Potter might reclassify to 2017, that's what's on the Twittersphere.
Really wish the Buckeyes would move on from Corley and accept Mitchell into this class. Corley never seemed to ever have the Buckeyes higher than 3rd. Basically chasing two teams from the start and even after visits to Columbus he still seemed like OSU just wasn't a good fit for im. Mitchell on the other hand long seemed to want to be a Buckeye but the staff was and still are busy chasing Corley and NCM. Mitchell could be a really good WR or Safety IMO but I'm not Urban of course..
Also it wouldn't hurt having another Jersey guy in the class to make the transition to OSU easier for Gary this year and that elite 2017 DT Bolds that's teammates with Gary now next class. Think all 3 might end up at TTUN and that's just horrible to think about.
I truly think Braxton is the best fit for this offense and people are just enamored by the stats JT put up and obviously the opponents Dale went up against and beat while at QB.
Cardale brings that deep ball threat to the offense and we obviously saw that work well the last 3 games. But it was said that he couldn't really run the read option well and so that factored in to the plays the called and as to why we saw less option plays called and more straight handoff run plays.
Barrett is a monster accuracy wise and was said to be really good at the option, as he was able to run that with ease. I still think he has an average arm when it comes to strength and wasn't often asked to throw it deep, even though when he did, I remember them being some good thrown deep balls, a la Michigan State. But like I said I don't think the playbook was really open to a lot of deep balls for him.
Braxton to me isn't great at one particular thing, but he does all of these things well and has the most experience out of the group. Not to mention he is always a step away from taking it to the house. I've seen people continue to say he is horrid at the read option plays and that he always pre determined what he was going to do before the snap but I think he has gotten a lot better at that and could have proved that this year. Some say he doesn't have the accuracy of Barrett but comparing JT's and Miller's last seasons played JT was only marginally better, I believe by only 2% in throwing accuracy... and that was with a lot more short passes and more jet sweep "tosses/handoffs" that registered as passes for JT.
Dale's arm strength is unmatched, there's no questioning that but I believe 5 has a strong enough arm to run the same plays Herman called for Dale in the 3 games he played. We've seen his deep ball and while his accuracy isn't on the level of 12's deep ball accuracy, we've seen him get the deep ball out there in a lot of games.
With Mike Thomas and the WR crew performing the way they are, the offensive line being a heavy strength, Zeke being a heisman trophy candidate running back, not to mention the defense getting back to being the Silver Bullets of the past, there's no doubt in my mind that 5 could do the same things Barrett and Cardale did last year, just add his feet into the equation. If 5 starts, I truly think he rewrites the OSU record books for QBs.
Orrrrrr he starts the year off at H and I lose my money to Vegas. Whatever brings the Buckeyes a championship I guess!
Go Bucks!
Conklin, the tackle from MSU is pretty good. I believe that is his name, someone can correct me if I'm wrong. I still wouldn't trade Chase Farris for him. I think the MSU kid plays LT now but if we're talking about just the Tackle position period I'd say he is up there with the best. Went against Bosa last season, even though mostly helped with double teams, the times he went one on one he held his own for a guy going up against a dude that could've been in the NFL after his freshman year.
Guys how many times have we seen Michigan be a hot commodity when their team isn't on the field?
When it comes time to play ball and Michigan is losing to Utah, BYU, Minnesota, etc. and Ohio State has Zeke sitting before halftime in many blowout games, it'll be a tougher sell for Michigan, believe me.
June Recruiting Championships/September Heismans = Pure Michigan.
Until I hear from other sources I trust like a Birm I won't go crazy like that guy collecting all the DVs.
First let me say I'm not saying this is how the scenario is, I'm not saying Rashan'a mother is like this, I'm just going off what was posted by the OP and trying to make sense of it. So now with saying that, we all heard Urban's speech at the FAU camp. Talking about pain in the asses and solutions. But he also talked about parents; ones who think their kids are more entitled, deserve the ball more, deserve more playing time, try to be too involved in a player's recruitment, try to bitch as Urban put it, etc. Maybe the reason why Michigan knocked it out of the park was because they sugarcoated everything to Rashan and played two face, laid out the sun carpet for him and his mother and played smiley salesman? OSU on the other hand might have been straight but respectful (of course) with them and with Rashan, laying out the plan and telling them exactly how it is in Columbus and what it takes to be successful here. That's just my opinion.
We've all seen and heard about the culture of Ohio State. Some kids are into that and some aren't and when the right ones buy in, you win national championships. If Rashan didn't like the visit which I doubt, then that's fine. Doesn't mean he's a bad player or overrated, just means he might not feel comfortable in this setting. Ohio State won it all without a Rashan Gary and will most likely compete for another this season.
Btw, my #hottake: I think Baby Bosa is going to be a hell of a DT anyway. I know he is a defensive end but I look at his build and being shorter I think he will have a career opposite of Joey, position wise. Primarily DT but capable of playing DE as well.
Cooper and Hall seem like beasts on the outside anyway with Cooper having that speed rush and Hall being a man child strength wise. Insert Bosa in the Michael Bennett role and Barrow in the Diesel role. I think you have something special. Just my take though!
Go Bucks
Will Big Blue fans accept it at Michigan?
Their delusional asses already are. The 2015 class, transfers and all, had Michigan at 88 players. Funny thing is, they are at 86 now but continue to bash schools for over signing.
Urban Liar! Blahblahblah!
I cannot wait to get banned from MGoBlog again after Utah whips their ass. I don't like doing it but their confidence of winning nothing the past couple years combined with getting a lunatic for a coach has got me wanting to turn up my troll game to *100 emoji* on them.
I think people are underestimating how tough the opener is going to be. VTech at night is on par with Penn State at night but VTech's defense is going to be 10x better. It's a tough game but I think Ohio State will win by two touchdowns+ but it won't be until a late pull away. OSU up 10 early in the 4th quarter, everyone's freaking out as the team's go back and forth, 6 minute mark Ohio State gets an interception, Zeke & Samuel pound the ball and OSU proceeds to score, defense shuts them down, clock runs out. 31-14.
Then we'll hear how overrated Ohio State is for not blowing them out.
TAKE ALL OF MY MONEY, TAKE IT!
I'd be $1.00 poorer.
I feel for the guy who lost 900k off of DJ's three putt. Not the guy who, win or lose, is going home to do blow off of this...
so MY BAD. Fucking trolls.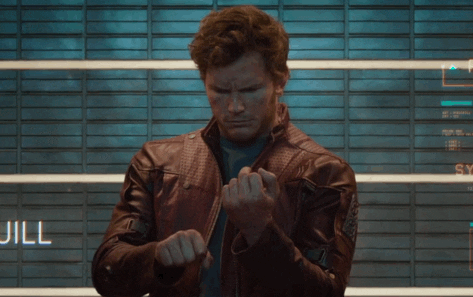 a week or so ago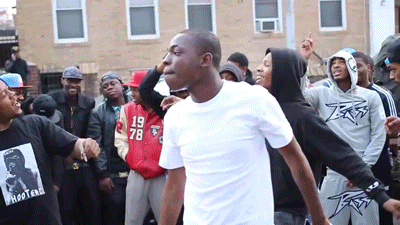 I agree Hov. My earlier comments don't represent exactly how I feel. I guess I get upset seeing people not take full advantage of an opportunity like MJones had. No matter what you should bust your ass because either way, at a place like Ohio State, you're getting set up for life. Either through football or through contacts you'll gain having a degree from here. I know it's hard sometimes and I'm not saying I know how it is to have to balance football and academics at the highest level, but I definitely would completely devote myself to it.
I truly think he could have been an elite WR/TE if he put in the work from day 1 with the Raiders. Like a Jimmy Graham but faster. That being said it wouldn't have been in year 1 or maybe even 2. But seeing how hard he works, I have no doubt he could have been special. He's still young though so who knows, still might be able to be.
Munson It was on Buckeye Planet IIRC.
And I don't wanna judge the dude but it always seemed like he felt so entitled, like he was some once in a lifetime lineman that should start frim his freshman year on and 3 years later get drafted. In reality he was part of a 3 man haul from a pipeline program and was the lowest out of the group potential wise and ratings wise. The staff did some coach speak about how underrated he was but he never really fit the image or plan of what being a Buckeye was all about. There have been plenty of guys to leave the program and no matter how angry they were they kept their mouths shut or had mutual respect with OSU and just moved on. "F the Buckeyes"?... Yeah dude can go to Kentucky, no one will miss him.
I'll take some heat for this but who cares.
Dude can kick rocks all the way down to wack ass Kentucky and win 3-4 games a year after what he had to say about the Buckeyes. I couldn't care less about him.
There's kids who want to be a pain in the ass and there's kids who want to be part of the solution right?
Have fun at Kentucky and good riddance man.
Their crowd was 99% the reason of that game even being close.
DJ your minor mistake is making me want to go pull my Rashard Lewis Supersonics jersey out of the closet and go ball on some kids down at the local Y.
Man I can't wait for the DLine to trot out in the 2018 opener only to see:
Bosa//Gary//Lawerence//Cooper
Not realistic I know but seriously how ridiculous would that be.
I'm a huge Niners fan and Harbaugh was dead to me the moment he went to Michigan. He did a lot of great things for San Francisco, I'll never deny that. But I also think he was clinically insane and also will be to blame for the eventual fall back to mediocrity that the 49ers seem to be headed towards with this hurtful offseason.
Looking at your comments, 99% of them are defending Harbaugh or praising Michigan. I just don't understand. I'm a student right now so if you say you did actually go to The Ohio State University then I believe you and Go Bucks brother, but man aside from having Buck in your name, what have you really done for people to think you're a Buckeye fan?