sivaDavis
---
from Columbus, OH
Member since 01 September 2013 | Blog
I care entirely too much about everything Ohio State. Football, basketball, recruiting, everything.
Favorites
SPORTS MOMENT: January 3rd, 2003.
COLLEGE FOOTBALL PLAYER: Ted Ginn Jr.
COLLEGE BASKETBALL PLAYER: Greg Oden
NFL TEAM: 49ers
NHL TEAM: Blue Jackets
NBA TEAM: Cavaliers
MLB TEAM: Reds
Recent Activity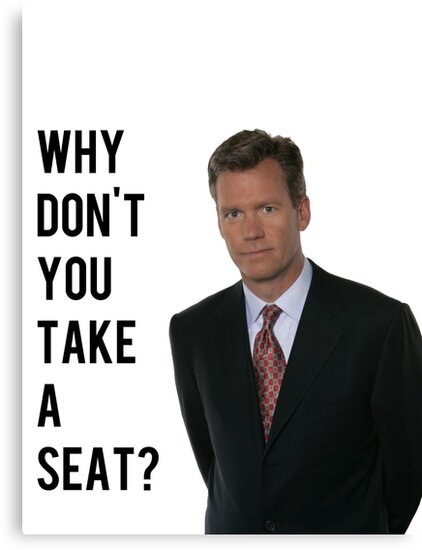 You must not have been at the Purdue game when Kenny Guiton saved the day. I'll tell you the stadium was very much alive that game. Mostly out of fear.
I agree with you about coaching, also agree on the Moore comparison. I think Barrett has the tools to tear it up with the playcalling being a ton better than last year, it just scares me that I don't know what to expect this year from him. He's shown flashes of greatness and then sometimes I put my head in my hands and wonder what he was doing. He's seen it all regarding defenses and he's always striving to get better. I want to see him take that next step and become a little more accurate downfield, but also hope the offense uses the backs like Weber Dobbins and McCall a little more to take some wear and tear off of him.
Oh he might very well be, I guess I just wouldn't say that just yet. I think he could be but look at some of the great college RBs that haven't gotten drafted or drafted in like the 6th-7th round.
I'm just gonna throw it out there. I have absolutely no idea whose side I'm on in the whole Barrett arguement and that petrifies me. On one hand I think he could be a Heisman candidate with better line play but on the other I feel like we're gonna see a repeat of last year where he's good enough to beat bad teams and doesn't do that hot against good teams.
*No I'm not calling for a change at QB, I like Barrett.
Penn State has one good game a year and that's the white out game. Honestly other than that the stadium is dead. Been there for a couple games that weren't in the formerly named category and crickets.
I would say that the USC Ohio State game was the loudest game I've ever been to. The stadium was rocking at kickoff. Literally.
Love Weber's style. I wouldn't jump the gun and say he's gonna just automatically play in the NFL after this year. Let's see how he does in year 2 before we say he's an NFL back.
DJ loves him some Purdue Pete
I fully expect Kevin Wilson and Urban Meyer to be perfect for each other as far as enhancing an offense. Looking back at some of his offenses and schemes, with the right defense in place and quality of players and a QB like Barrett, he could have a field day with what he wants to do in the QB run game above. Just have to get creative passing game wise.
Just thought this was interesting RE: Tyson Campbell. I know coaches probably do this a lot, just funny to hear it from recruits. This wouldn't have anything to do with Ohio State landing arguably the two best corners in the nation last year right?
"Coach Venables sends me the depth chart of every team that offers me so he has just been telling me that if I come there I will have the opportunity to start and compete. I keep hearing good things so I plan on visiting there again this time with my family."
http://miami.247sports.com/Bolt/CB-Campbell-Has-Two-Official-Visits-In-Mind-53332307
Follow both. Basketball has always been, in my opinion, ruined by AAU ball. I'd rather have my kid go to camps for basketball, even though pricey, and play another sport than do AAU. I get the exposure is awesome and the team my friends played on got to go to Vegas and Florida and California but unless your kid is like a top 10 player, it's expensive.
Now if we're just talking about the difference between football and basketball recruiting at OSU? Winning obviously helps. When you have a kid in Ohio tell people that "they didn't even make the NIT" it shows the importance of winning, but it also starts with the culture of the team (look how amazing the football team is doing.) Obviously you can recruit way more players in football so it's a way bigger chance for a bust in basketball recruiting. Now like I said earlier, it helps if you win but it shouldn't be that hard to sell a recruit on coming to Columbus and the university.
Can't wait until Barrett coaches Ohio State in 2042.
On one hand. Why does Auburn care if he goes to GSouthern, OSU, etc? I don't get the blocking players transfer request, it screams petty.
On the other hand, could've chosen Ohio State, what does Auburn offer other than hoping a once in a generation QB comes around again to lead them to a title? Not even being biased. Other than maybe weather and women, what does Auburn offer that's better than Ohio State? And before you tear me apart, I'm not saying Ohio doesn't have good looking women but if you've ever been to the south, for every three there's at least 20 tens on campus. Especially in Georgia.
In conclusion, Auburn is trash and he made a bad choice, shouldn't get punished for it.
I don't know what's disturbing me more, the offer or that the kid has Twitter. We thought guys tweeting at high schoolers was weird. Well we were all so terribly wrong.
Jae'Sean Tate should thrive on this play.
No thanks Hoiberg please k bye
Okay fine, have it your way
Darron Lee is a basket case if you follow him on social media, been like that ever since he was in Columbus. Obviously a good thing for a linebacker, bad thing for a guy out at a place with alcohol.
I read the article but all these guys have their numbers already and some of them should be set in stone unless someone has to change because of special teams.
Seems that if McCall was going to switch it would've happened already. Why wait this long unless the number was promised to JK and they are trying to get McCall to stay with his original number. McCall said he was switching to #2 on social media a while back, even before spring ball. Hasn't happened.
Looks like McCall isnt taking #2 from Dobbins after all. Also my favorite number on Wyatt Davis. Looks like I have to get that jersey somehow with the last name on the back.
siva(Davis)
Go back and watch the Warriors first game against the Spurs.
They are definitely not superhuman and the Cavs have gotten a lot better bench players since they last played. I think Lue can finally trust not having the big 3 out there for extended periods of time. Williams/Shump/Korver/LeBron/Frye have been a better than expected lineup for when they rotate the 2nd team in.
I think if the Cavs steal the first one in GS they will win it all.
Someone needs to tell Jacobs to be quiet. As long as OSU is beating UM I wish Harbaugh a long career in Ann Arbor. His record isn't much better than BHoke's. Let him continue coaching.
My dad always said if you're gonna have kids, have them young. Then you'll be able to enjoy life after 40 :)
I'm not 100% certain but I'm gonna guess some of the guys on the team are taking some pretty damn hard classes that a 2.7 while playing a collegiate sport is pretty impressive.
My college coach always said when you get your degree, it's gonna look the same as his *pointing towards teammate*. They don't put your GPA on there, the only thing that matters is you take care of business and graduate.
I'm not mad at you Red, just disappointed.