sivaDavis
from Toledo, OH
Member since 01 September 2013 | Blog
Helmet Stickers: 3,756 | Leaderboard
Grew up in an intense Buckeye home. Hate anything and everything that has to do with TTUN. Future Special Education teacher. Go Bucks!
Favorites
SPORTS MOMENT: January 3rd, 2003.
COLLEGE FOOTBALL PLAYER: Dane Sanzenbacher
COLLEGE BASKETBALL PLAYER: William Buford
NFL TEAM: 49ers
NHL TEAM: Red Wings
NBA TEAM: Cavaliers
MLB TEAM: Tigers
SOCCER TEAM: Chelsea
Recent Activity
Us men, we never grow up truly. We just change bottles.
I'm gonna drink some beers out of my 11W pints while you guys you know, be successful in health and whatnot. Good job guys...
Bahumbug
I keep forgetting Darron Lee is a redshirt freshman... My God.
Why is it a big deal that he changed his date. Especially when it includes something with grades? I'm asking you guys that seem so disappointed with him, a kid, in high school...
I mean God forbid the kid actually use this once in a lifetime opportunity to you know, his advantage. And before you post all the primadonna comments and whatnot, just remember he isn't a huge Ohio State fan like we are, he doesn't bleed scarlet and gray...yet, and he's a teenager.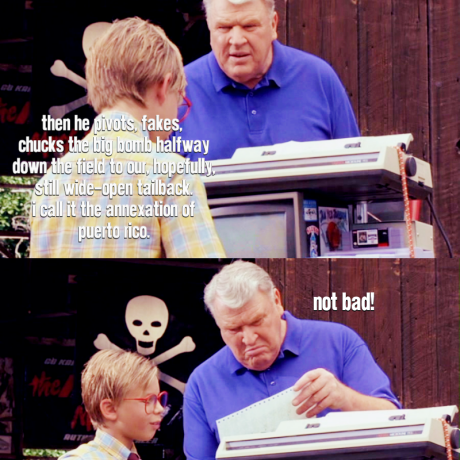 Braxton is the starter if he is healthy and comes back next season.
That being said, I don't want last year "let's depend on your legs" Braxton.. I want to see him in the offense they ran against Kent State. West coast style throws, short/medium, mixed in with underneath routes and pivot outs to the TE, bust the doors open overtop to the speed every once in a while. Add in all the reads, pitches, screens, QB designed runs (which I hope are very few) etc. You have one hell of an offense.
QB - Braxton
RB - EzE/Curtis
WR - Mike Thomas
WR - Corey Smth
H - Dontre/Jalin
TE - Vannett/Baugh
LT - Decker (hopefully)
LG - Meechy
C - Elflein
RG - Price
RT - Chase/Jamarco?
But who knows, who even says Braxton comes back? Same with Herman. If Tom leaves, whose to say Braxton won't follow?
I'm looking forward to beating whoever this Bye team is!
Agreed.
i think what we saw was the "quick passing" game Urban and Herman had mentioned before the season they were going to try and go to.
Utah with their offense and an extra week to prepare, is going to surprise Michigan I believe.
You got Michigan's score right, just underestimated Utah.
38-24 Utah
Tight Ends who take pictures with pornstars never really do any good in football.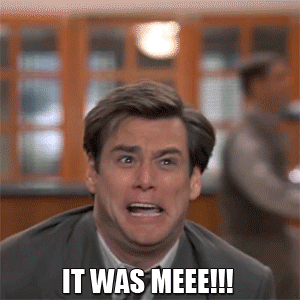 Guilty
Don't wanna be that guy but I'd say definitely less than 75%. All he does is Kentucky, all he talks is Kentucky. Here's to hoping OSU can flip Weber or Scott.
Yeah! Like why even play the game in the first place?
Utah is coming off a bye and their offense is pretty dangerous. I'm calling the upset now.
42-28 Utah
Would be awesome to see but switching to a 3-4 changes everything. Coverages, calls, blitzes, everything. Not just up front but with DBs too. Like I said would be awesome but unlikely, very unlikely.
It's crazy to think this but...
We all knew Kwon was going to be great, but how awesome is it to think he could be even greater even quicker! Because of Curtis Grant.
Thank you for being a leader CG!
So you wanna suggest to switch to a 3-4 just to get one player in the game? I love Kwon but I also like him as depth behind Curtis. I think he will be one of the true freshman to see major time from here on out so no need to try and switch things up entirely.
For some reason I cannot stop laughing at this.
Ready to give up on Dontre? Man this year we're really getting hostile. Just wait til Dontre busts one, maybe it's a disappointment because he looks like he could bust one every time he touches the ball but hasn't. Just be patient. Jalin almost did take one back... against Kent State. Let's not put the Dontre expectations on him just yet or in 3 weeks there will be Jalin Marshall threads.
Who knew Devin Smith could run more than go routes!? Okay Herman, a week late but in likin it!
I feel bad for saying this but I feel like there's absolutely no reason Herman shouldn't be able to hang 40+ on Kent State and if he doesn't then I'll jump on the #FireHerman train.
I voted Tennessee/Oklahoma just because I've talked so much crap to the Tennessee fan base and they need a good beat down. But I'll probably be more excited watching Rutgers, hopefully, beat Penn State and also knock Franklin down a notch.
A Hokie is the devil...
IT'S THE GODDAMN DEVIL!
Hope to see Diesel move outside and then plug Schutt into the starting line. Also hope Holmes gets some PT today. He looks very much like Noah when he was a freshman.