Sin City Buckeye
Las Vegas, Nevada (via Newark, Ohio)
Member since 24 December 2012 | Blog
Helmet Stickers: 1,907 | Leaderboard
Voting Record: 1472 / 265
Born and raised in Central Ohio and moved to Las Vegas 10 years ago. Former Photo Editor/Chief at a Central Ohio Newspaper for 15 years before moving to Vegas. Went to Ohio State as a student in the 80's. Love the Buckeyes since I was a little kid. Love playing Video Poker, avid hockey fan, and love traveling to the West Coast (mainly San Diego). I collect and sell sportscards, mainly collecting my favorite teams players and Buckeyes.
Favorites
SPORTS MOMENT: January 12, 2015 Buckeyes destroy Ducks to become the UNDISPUTED NATIONAL CHAMPIONS!!!
The USA beating Russia in Hockey at the 1980 Olympics.
Watching the Buckeyes win the National Championship against Miami.
Columbus Blue Jackets becoming a NHL franchise.
When I was a photojournalist/editor, shooting any game, home and away, of the Buckeyes and Blue Jackets.
COLLEGE FOOTBALL PLAYER: Eddie George, Joey Galloway, Cris Carter, Ezekiel Elliott, Archie Griffin, Jack Tatum, Orlando Pace
COLLEGE BASKETBALL PLAYER: D'Angelo Russell(new #1 favorite), Jimmy Cleamons, Jim Jackson, Herb Williams, Dennis Hopson
NFL TEAM: San Diego Chargers
NHL TEAM: Columbus Blue Jackets (Will be new Las Vegas team)
NBA TEAM: Cleveland Cavaliers
MLB TEAM: Los Angeles Dodgers
Recent Activity
In your face TTUN!!!!!
Glad to hear there is a happy ending to the story. Thanks for keeping us posted.

Coach Coombs approves
Thanks, I saw that Devante Davis WR UNLV to the Eagles and Brett Boyko OL UNLV to the Eagles as well. Davis is pretty decent, surprised he went undrafted. Penney was their best DB this past season.
You're welcome guys. I stumbled upon this site a few years ago when I was checking to see if any of my local team, UNLV players were signed. Unfortunately, this is about the only way of seeing any UNLV players to the NFL as they rarely get anyone drafted. LOL
Curtis Grant signed with my San Diego Chargers!!!!!
Born & raised in Newark. Upon graduating high school, I worked at The Ohio State University Hospitals as a hospital aide in a Cardiac Stepdown Unit, transferred to Surgery, and finished my employment in The Surgical Intensive Care Unit. Left the hospital and started school at TOSU. Left The Ohio State after 2 years.
After leaving school, moved back to Newark and became a photographer at the newspaper where I became Photo Editor for 13 years. It was cool getting to shoot Ohio State football games home & away as well as covering the Blue Jackets, Browns, and NHRA Drag Racing. Moved to Vegas in 2005 and haven't been back there in 7 years. I never miss a game on tv and really don't miss Ohio except when I'm watching games and wishing I was there at the game.
Gomer Pyle
Andy Griffith Show
Adam 12
Emergency
Good Times
Batman
Superman
Mash
Either way, I think an answer from Ferns is coming soon, maybe even as soon as tomorrow.
Admit it Birm, you know something but you're not telling. LOL
I noticed the NC on the shirt. Too bad thats the only NC he's ever going to get close to. LOL
Football Buckeyes
@Birm
Tony Gerdeman @GerdOzone
Steve Wiltfong @swiltfong247
@jbook37
Mark Pantoni @markpantoni
CBJ Hockey follows
Aaron Portzline @Aportzline
Todd Sharrock @ToddSharrock (CBJ Director of Media relations)
BOOOOMMMM!!!
Late to the party but BOOOOOOMMMMM!!!!!!!
Disregard, someone else just posted the same question about Walker
I was listening to some music tonight and searched on here for a top albums thread and found this. So here is my top 10 along with a few honorable mentions. The Top 10 are in no particular order except #1. It's really hard to narrow down with over 45+ years of listening to music.
1. Pink Floyd- Dark Side of the Moon
2. Queen- News of the World
3. Pink Floyd- The Wall
4. AC/DC- Back in Black
5. Van Halen-Van Halen
6. Nirvana- Nevermind
7. Def Leppard- Hysteria & Pyromaina
8. Cheap Trick- Dream Police
9. Stone Temple Pilots-Core
10.Pearl Jam-Ten
Honorable mention:
Alice & Chains- Dirt & Jar of Flies
White Zombie- La Sexorcisto Vol. 1 & Astro Creep 2000
Sevendust- Seasons
Drowning Pool- Sinner
Disturbed- Indestructible
Fleetwood Mac-Rumours
Powerman 5000- Tonight the Stars Revolt & Transform
The Police- Regatta De Blanc + Zenyatta Mondatta
Boston Debut Album
Pink Floyd-Animals
Foo Fighters- One By One
Styx- The Grand Illusion
Yes-Fragile & The Yes Album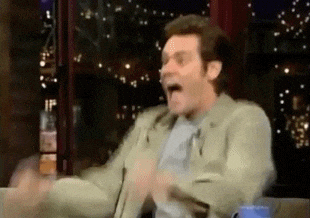 First: Cheap Trick, UFO, & New England at Vets Memorial in 78 or 79
Best: REO SpeedWagon at Mandalay Bay Beach stage while sitting in the wave pool.
Honorable Mention: 38 Special at The Silverton Casino (front row literally, leaning on the stage in front of lead guitarist)
Joe Satriani at the Newport
Sevendust at House of Blues Las Vegas
Quiet Riot at Silverton Casino
Scorpions at Toledo Sports Arena in 84
The Andy Griffith Show, Batman, Superman, Mash, Dark Shadows, Happy Days, Good Times, Sanford & Son, All in the Family, The Love Boat