SilverState
---
Member since 16 January 2013 | Blog
Helmet Stickers: 8,081 | Leaderboard
Voting Record: 6381 / 592
Favorites
SPORTS MOMENT: National Championship/Braxton's Wisky TD Pass
COLLEGE FOOTBALL PLAYER: Eddie
COLLEGE BASKETBALL PLAYER: Craft
Recent Activity
Joe agrees:
Huge test for the Jets offense of line today

— Joe Namath (@RealJoeNamath) September 28, 2014
Learned a lot - great write-up!
Maybe most importantly, I will no longer be urging every defensive lineman to get penetration on every play - never knew how often their task is just to occupy the offensive lineman.
i really dont care for him any more, mensa member or not
The only reason I care for him is because he's a mensa member. ;)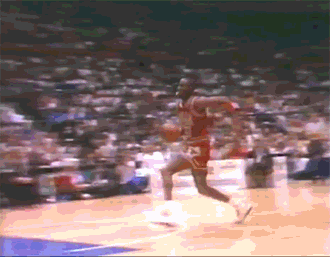 GOAT.
only one to employ THE SLOB CREATOR, Ed Warinner.
Like it. But, "The Slob Sorcerer" complements "The Teflon Wizard" pretty well.
So. Much. To. Unpack.
- Writing off any chance to return as a QB.
- Implying he's not a great QB.
- Projecting greatness as a WR...a position with a significant learning curve.
Just a reminder:
Last time I checked Q came before W. ¯\_(ツ)_/¯
Basically Urban had no idea what he was doing. Seems legit. XD
Who said to put it in order from most likely to least?
Point is it'd be better if it was alphabetical, etc.
D. Lee definitely cut from the same cloth as Shazier.
QB as the last option....really? You're so Cardale biased it's getting laughable. XD
I hope Braxton is healthy and just rocks it this season...at the QB position, of course - the position where he should be given the benefit of the doubt that he's shooting for, rather than the other way around.
Weird how the interwebz work - D. Lee tweeted this just an hour before Purdue's:
Jamarco Jones is the reincarnation of Biggie Smalls.

— Darron Lee (@DLeeMG8) May 19, 2015
Settles it - he tweeted this around the same time:
Jamarco Jones is the reincarnation of Biggie Smalls.

— Darron Lee (@DLeeMG8) May 19, 2015
And on a more likely note, he also tweeted about them #gainz:
Moral of the story: It was a good arm day and Bae will be pleased with these gains

— Darron Lee (@DLeeMG8) May 19, 2015
What do you feel are your strengths and what areas do you hope to work on?
Not saying this applies to anyone of course, your point just reminded me of this funny quote:
"serious self control issues"
What things make you think this?
Surely, this is not a coincidence. Perhaps Jones is genuinely just using Twitter as an outlet to express his engaging personality, but even if that's the case, it has helped him to become the most beloved Ohio State football player in recent memory. And while Urban Meyer certainly won't name him the starting quarterback based on his social media prowess alone, it can't hurt to be the fan favorite, especially when you're fighting for every advantage you can get against exceedingly talented competition. All of which is to say that Jones has transformed into a certifiable Twitter genius and should probably become a brand strategy consultant when his football career is over.
Lol at this paragraph. He's severely underestimating the amount of fans with JT and Braxton as their "favorite." Also, a few tweets does not a "brand strategy consultant" make - especially when one of the biggest brands likely advised you to "calm your tweets."
So I was actually supporting your position, as in, Norfleet pointing the finger at anyone means he has three pointing back at him. ¯\_(ツ)_/¯
Believe I still have the blimp. XD
Noticed the same...it's definitely spelled Raphael.