SilverState
---
Member since 16 January 2013 | Blog
Favorites
SPORTS MOMENT: National Championship/Braxton's Wisky TD Pass
COLLEGE FOOTBALL PLAYER: Eddie
COLLEGE BASKETBALL PLAYER: Craft
Recent Activity
DJ: Biakabutuka.
Painful memories...
;-)
Given our offensive line woes - O. Pace.
Given our playcalling woes - MENSA.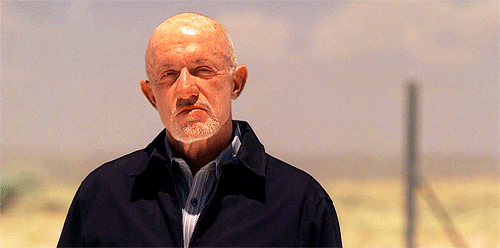 So good - gotta remind myself not to watch these until closer to game time...
That's sorta where I'm at. It's cool to see relationships develop over this site to the point where guys plan their own get-togethers. Can't really say that about many (any?) other sports sites.
It's just about being mindful of other 11W users who are not involved in the conversation and want to see other dubbers' posts. (Nothing personal at all.)
Hover your mouse over the poster for your answer. :)
Zeke was far more courageous speaking the truth than his coaches were against Michigan State.
Nailed it.
It's borderline disrespectful, imho.
Win-win-win, all the way around...great gifts.
Gotta love the book trailer rating:
:-)
Horrible. Thoughts to his family.
DJ miss an opportunity to pump Cardale? C'mon now. XD Swear he roots for JT to mess up more than he roots for the Buckeyes. :P
The predictable plays are what cause the TFL's, not that he's a "high risk high reward player." With good playcalling, Braxton's one of the lowest risk, highest reward players in college football given his ability to make guys miss.
It's inline with my thoughts on thread-jacking, so if you could please show some restraint there as well, I'd really appreciate it.
KermitSippingTea.gif
XD
It was well-written, though. :)
I am sorry for all those offended by the statements made by me Saturday after OUR loss. My intentions were not to point fingers at anyone for OUR failure. I was caught up in emotions. I hope everyone can understand how strongly I love this team and this university and how much I wanted to win that game but I do not regret anything I said. I have given nothing but blood, sweat and tears for this university and team every since I stepped on campus in Columbus and have always put the team before myself. I don't care if I rushed for 20 yards or 200 but I just wanted to win that game.

I agree that it was the wrong time and place to say that I was going to leave after this year. But I am not leaving after this season because we lost that game. I could have told you a month ago that that was going to be my last game in the Shoe as you can see I was very emotional before the game.

Finally I just want Buckeye Nation to know I am sorry for all controversy and unrest I caused int he past couple of days. But I promise you all will get a focused and prepared team this Saturday when we travel to Ann Arbor. GO BUCKS!
[paragraphs mine] :)
Emig stepped in real quick...
Yep, no one should get away with personal attacks/childish name-calling... this site is too great for that kind of behavior.