SilverState
---
Member since 16 January 2013 | Blog
Favorites
SPORTS MOMENT: National Championship/Braxton's Wisky TD Pass
COLLEGE FOOTBALL PLAYER: Braxton
COLLEGE BASKETBALL PLAYER: Craft
Recent Activity
Grayson's long-lost father?
Iswydt, too. Lol.
Probably right though. (Former law student so typos, etc. can be rather embarrassing.)
through out this line
Catching that misspelling after the 10-minute edit cutoff...
"I think this place is magical."
The producers when JK through out this line...
Apparently it does matter for those who have floated the "but he can recruit" argument. I never could understand it.
Formerly Phil Steele Publications, MOTSAG, & 247Sports Crystal Ball.
While not the most reputable account, doesn't seem like Joe Schmo twitterer either
BUT HE CAN RECRUIT! DO YOU REALIZE ALL THE GUYS HE'S RECRUITED!!111
/s
Lol. Finally, indeed.
What do you see as your strengths and what areas are you working to improve?
Really hope not, dude looks like a baller.
Actually decided to click and see (never usually do). Ashton Kutcher and Nicole Kidman are supposedly pretty smart, but that's as far as I got - stupid slideshows. :P
Wasn't the DV, +1'd to offset
spring drills are set to open on March 7 at the Woody Hayes Athletic Center.
So less than 50 days until spring updates. :)
I know our Google ads are based on our clicks - still not sure how got this one though, lol
Made me chuckle
Yeah, it's probably never going to be perfect...
"So this is where I have to leave...vote what you know is right."
Think this is that section of their protocol:
Recusal Policy. If a committee member or an immediate family member, e.g., spouse, sibling or child, (a) is compensated by a school, (b) provides professional services for a school, or (c) is on the coaching staff or administrative staff at a school or is a football student-athlete at a school, that member will be recused. Such compensation shall include not only direct employment, but also current paid consulting arrangements, deferred compensation (e.g., contract payments continuing after employment has ended) or other benefits.

The committee will have the option to add other recusals if special circumstances arise.

A recused member shall not participate in any votes involving the team from which the individual is recused.

A recused member is permitted to answer only factual questions about the institution from which the member is recused, but shall not be present during any deliberations regarding that team's selection or seeding.

Recused members shall not participate in discussions regarding the placement of the recused team into a bowl game.

Following are the recusals for the 2016 season:

Arkansas – Jeff Long Central Michigan – Herb Deromedi Clemson – Dan Radakovich Duke – Tyrone Willingham Oregon – Rob Mullens Southern Mississippi – Jeff Bower Stanford – Condoleezza Rice, Tyrone Willingham Texas Tech – Kirby Hocutt Wisconsin – Barry Alvarez
And their participation in the voting process:
College Football Playoff Selection Committee Voting Process

1. Each committee member will create a list of the 30 teams he or she believes to be the best in the country, in no particular order. Teams listed by three or more members will remain under consideration. At the conclusion of any round, other teams can be added to the group of teams under consideration by a vote of three or more members.

2. Each member will list the best six teams, in no particular order. The six teams receiving the most votes will comprise the pool for the first ranking step. This is known as the "listing step."

3. In the first ranking step, each member will rank those six teams, one through six, with one being the best. The best team in each member's ranking will receive one point; second-best, two points, etc. The members' rankings will be added together and the three teams receiving the fewest points will become the top three seeds. The three teams that were not seeded will be held over for the next ranking step.

4. Each member will list the six best remaining teams, in no particular order. The three teams receiving the most votes will be added to the three teams held over to comprise the next ranking step.

5. Steps No. 3 and 4 will be repeated until 25 teams have been seeded. There will be seven rounds of voting; each round will consist of a "listing step" and a "ranking step."

Notes:

A. Any "recused" member can participate in Step No. 1, but cannot list the team for which he or she is recused. "Recused" teams (i.e., teams for whom a member has been recused) receiving at least two votesin Step No. 1 will remain under consideration.

B. A recused member can participate in Step No. 2, but cannot list the recused team. If a recused team is within one vote of advancing to the pool for the next ranking step, that team will be pooled with the team (or teams) receiving the fewest votes. If necessary, a "tie-breaker" ranking vote will be conducted among those teams to identify the team or teams that would be added to the pool.

C. A recused member cannot participate in Step No. 3 if the recused team is in the pool.
Unrelated, but first time I've seen "0 seconds" on a comment. :)
;)
Fwiw:
NFL sends additional questions to Ezekiel Elliott over assault accusations, league sources tell ESPN.... https://t.co/wK9f6Thrs1

— Adam Schefter (@AdamSchefter) January 15, 2017
Hopefully, this is just the legit next step in the NFL's investigative process. The cynic in me thinks, given its timing, they're just trying to get ahead of any negative pub they might get if Dallas advances.
Cool to hear Scoonie's thoughts. Emerging leadership would be nice.
Leadership is relatively easy to spot, even at a young age. In football we always hear how Urban makes it a priority to recruit or develop leaders (JT, Elflein, Haskins, Boren, etc.). Can't imagine it's different with basketball.
Sometimes, it's about not being embarrassed. But with leadership - and if you subscribe to the idea that it can't be taught - then you've got to make that a priority on the recruiting trail.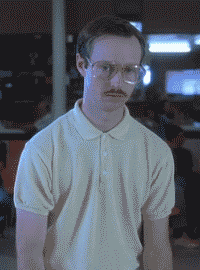 Having to produce content into the wee hours as a sports blogger may create a slight bias. ;) You're compensated to write about the best team in the nation - suck it up!!!!!1111 (That part would kinda suck actually).
Lower ratings = less commercials = shorter watch times? Perhaps self-correcting?