SilverState
---
Member since 16 January 2013 | Blog
Favorites
SPORTS MOMENT: National Championship/Braxton's Wisky TD Pass
COLLEGE FOOTBALL PLAYER: Braxton
COLLEGE BASKETBALL PLAYER: Craft
Recent Activity
Lol, that would've been awesome.
WHAT'S CAUSIN' ALL THIS?
Gotta be the...
#TheKingOfTheLongFormHashtag
I love it - Urban working hard and earning his stripes for this one.
+1 to offset the two debbie downers.
My high school's cross-county rival is Graham
Hillclimbers...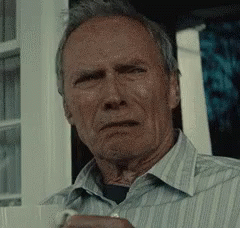 ...Fickell has worn the crown and the crown of thorns.
Nicely done. (Feel like could be a pull-quote.)
Probably the last person I'd worry about losing any loyalty to his current employer. Good news.
Only if he's next to Warriner. :)
Chic and Urban after another championship.
No one this off season has seemed to want to hire him, so... ;)
A "mass exodus" would be different - I agree.
It wouldn't be good, but it's not disastrous. Urban's had a pretty solid history of replacing coaches. Schiano, Johnson, Alford...
Different look...
...feel like I've seen this pose before somewhere...
What separates the audacity of this deal, though, is usually it's only professional sports teams with this kind of gall.
Did a double take, but then got it...
Randy Blankenship - is he a member here? Name kind of sounds familiar...
Leaping over everybody...
Double negative on a Monday...
EDIT: Looks like you edited before I could get my comment in - I'm moving slowly today. :P
JT bringing the fire - sheesh!
Lol, dig the Narnia reference...