SilverState
---
Member since 16 January 2013 | Blog
Helmet Stickers: 6,473 | Leaderboard
Voting Record: 4433 / 531
Favorites
SPORTS MOMENT: National Championship/Braxton's Wisky TD Pass
COLLEGE FOOTBALL PLAYER: Eddie
COLLEGE BASKETBALL PLAYER: Craft
Recent Activity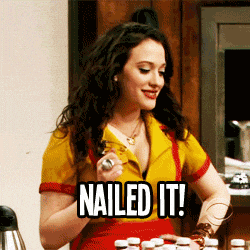 Yeah, my point was just that it doesn't seem all kids like the limelight. Wasn't saying that Gibson does or doesn't.
Judging from his interviews, it seems he does enjoy it a bit, but I think it's an insult to his intelligence to suggest he flipped from Tennessee or would flip next week because of the attention he would receive. (Not saying you're suggesting that.) He seems to be putting thought into it, considering the important factors.
I don't think there's any question that bitter fans unfairly contribute a "drama" label to recruits who spurn their team. The point I wanted to make was that certain recruits enjoy the limelight more than others, as some shut down the process early and don't don't care for all of the contact from coaches.
Not saying kids should our shouldn't, but for arguments sake, kids like Zeke, Eli Apple, Cam Burrows, and Curtis Samuel, among others, didn't seem to relish Coaches tripping over each other for their commitments.
And no mention of players needing a cut:
Color me shocked (But pleased).
He clearly wasn't willing to come in and compete against the best of the best for playing time. Probably someone we didn't want anyway or who would have transferred 2 years down the road for lack of playing time.
I didn't dv ya, but I think it was this part.
Almost started a new thread :P
Good call.
Another shot:
This is like Birm's version of an Apple invite:
That seems unbelievably low. O.o
The message Gibson is sending to those around him is this: Ohio State is where he wants to be, Ohio State is where he feels the most comfortable and Ohio State has nothing to worry about.
http://www.elevenwarriors.com/college-football-recruiting/2015/01/48997/the-hurry-up-gibson-sees-buckeyes-again-big-weekend-approaches-secondary-options
Per Birm.
Odds on the next Poll being related to the QB starter/backup? :)
Yeah, even with the question mark, it still got me. Please edit, OP.
What you read: I don't think it means what you think it means.
Seriously. Some people/fans use Twitter inappropriately, but companies, brands, athletes all use Twitter to connect with the public. Folks just see how Twitter is misused by the 10% of fans who misrepresent the fan base and scream "Death to Twitter!" Twitter is all about fan/customer interaction and connection. Keep an open mind.
We all get where you're coming from, but there's more pleasant-for-others-to-read-ways of expressing it (see Hovenaut, below).
http://www.elevenwarriors.com/help/commenting-policy
If Braxton isn't the starter for Ohio State this year, I believe his days of playing football are over.
Lolz