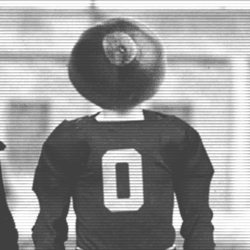 SilverState
---
Member since 16 January 2013 | Blog
Helmet Stickers: 3,243 | Leaderboard
Favorites
SPORTS MOMENT: National Championship/Braxton's Wisky TD Pass
COLLEGE FOOTBALL PLAYER: Eddie
COLLEGE BASKETBALL PLAYER: Craft
Recent Activity
Our backup QB has more followers than their 2 starting qb's....combined:
Kenny G: 48.3k
Justin Worley: 14.6k
Josh Dobbs 17.3k
:)
Would think some kind of top schools with Auburn in it to hedge being unable to get to A-Day...
I'd definitely tweet about it. I also think keeping your recruitment open until NSD is wise if you can, with coaching changes, etc.
I'm just not sure I'd tweet that I was making a big announcement...and then make that announcement be: "I'm taking my talents to the All-American game." Would hopefully tweet: "I'm humbled and honored to have been invited. Thank you." But at 17, who knows.
Getting invited is big news. Hyping your acceptance...
Torrance Gibson isn't going to Auburn's spring game, he has two other schools in contention, and he has big recruiting news today. Hmmm.

— Nicholas Jervey (@Nick11W) April 19, 2014
Looks like he didn't make it to Auburn today:
Earlier I Tweeted that 5-star QB Torrance Gibson was at #Auburn. Sounds like he didn't make it. Told me, "I had family problems."

— Keith Niebuhr (@Niebuhr247) April 19, 2014
This was the big news last time there was big news:
RT @quick_tg6: I've officially decided to take my talent to the Army All-American game next year.

— #ArmyBowl (@ArmyAllAmerican) February 15, 2014
MoC v. Shazier
Gamble v. Ginn
Seems like what Kirk tweeted is being taken out of context. He's for using "The," just not emphasized in a pompous manner.
You can still say "The" in a way that exudes respect/confidence for the University and what it represents.
@zachsycks: @KirkHerbstreit (cont'd) ...shall be known and designated hereafter as 'The Ohio State University.'" Right The not THE

— Kirk Herbstreit (@KirkHerbstreit) April 12, 2014
The pain this question brings. D*mn you DJ. :)
Ramzy summed it up best:
Remembering now when snickering Boss Hogg held that presser ending the Winston investigation in December while wearing an FSU tie. Christ.

— Ramzy Nasrallah (@ramzy) April 16, 2014
In looking for a clever GIF, came across this one from LSU Freek. Not sure how I never saw this.
He certainly fell upon his sword for the greater good of the University:
Long live 9Route!!!!111
Another DJ Skully, another "Players deserve MOAR!!!" plug -- whatever side you're on...it's just too early for this, no?
(Props though to Ohio State for doing the right thing and lowering the prices.)
More like: ...for coming to their senses and lowering the prices.