SilverState
---
Member since 16 January 2013 | Blog
Favorites
SPORTS MOMENT: National Championship/Braxton's Wisky TD Pass
COLLEGE FOOTBALL PLAYER: Braxton
COLLEGE BASKETBALL PLAYER: Craft
Recent Activity
Your title says it all, DJ.
Thanks Scooby, likely my fan though. He's a swell chap.
I'm sure it does take a while - I was just referring to how he at least seems to be doing better and positioned well career-wise.
Hopefully he gets everything turned back around a la Sarkisian.
And +1 to offset the unnecessary downvote.
Awesome promo, but who is the downvoter? +1's to offset.
Another well-paid Professor mad his athletic counterpart makes more than him.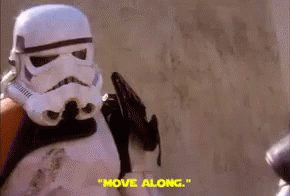 "Leaping off and coming down."
Symbolic of his career I'd say. XD
Forging autographs = lowlife
His comments about "not punching anyone" makes it seems like there's a lot more to the story. Not sure I would automatically pin this on the school.
What reversal? Serving more people in more areas?
Once a lovable, dumpy stretch of dive bars and greasy spoon eateries, the campus thoroughfare is undergoing the same corporate redevelopment as the rest of Columbus.
If the dives and eateries were still there and due to their popularity, began opening locations across Columbus, then the state, and then region, at what point do you abandon them for selling out to corporate motives? Maybe you just mean you like the small restaurant vibe?
Good stuff.
Might help with your Kalis write-up:
http://www.elevenwarriors.com/ohio-state-football/2015/11/64184/those-who-stayed
http://www.elevenwarriors.com/ohio-state-football/2016/11/76946/kyle-kalis-the-prophet
How so? Nagging injuries, small frame, and lots of fellow playmakers seem like the culprit to me. Not to mention the unfair hype on arrival partially from the rest of the WR's being a "clown show."
SFlaBuckeye13 posted it just below. I like that one too though. The cannonball helmet could look good with it.
Sure there are players and recruits who would like an alt uniform though.
For one game, players and recruits like it
Was searching for the Brax edit and found this, lol
Spot on. Same experience with Kaplan, PowerScore bibles, and the "official" LSAT Prep tests.
Lol, like the Mod edit. :)
LeBron's reaction:
https://www.instagram.com/p/BQRv0xvFXMJ/?hl=en
Who are your Spring Game breakout stars (that actually carry over their success this Fall)?