SilverState
---
Member since 16 January 2013 | Blog
Favorites
SPORTS MOMENT: National Championship/Braxton's Wisconsin TD Pass
COLLEGE FOOTBALL PLAYER: Braxton
Recent Activity
One-hand catching before it was cool: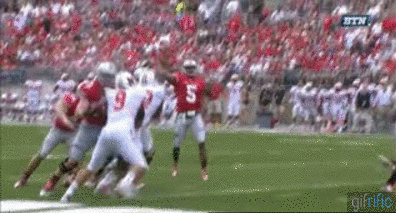 At least he was able to deliver something.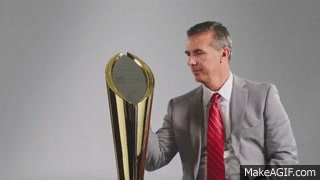 That picture didn't load the first try - glad I refreshed...
Yeah, last year it was July 22nd.
Too funny. XD
Another angle...
If by forcibly you mean his own doing, then correct (from what it sounds).
Recent interview with the writer and Travis Fimmel (Ragnar) talking about the last scene and episode (*spoiler alert for anyone who hasn't watched*). Pretty cool:
Sorry Dad...
... Not sorry.
Yeah, and it was his way to incentivize his people to exact revenge for what Ecbert had done to the settlement - sucks, but really cool too
The Barf signal worked! lol
Just watched it - hope Ivar and company f*ck 'em up.
Well that at least sounds like something to look forward to. :) I've been preparing myself for the worst.
I'm not, but I have a pretty good idea of where things are headed (Ragnar just proposed the King Alle deal to Ecbert).
it kind of sucks to see him completely fall apart.
It really does. And simultaneously feels strange being bummed for a character in a Netflix show, but that's where I'm at...
Was always sort of rooting for Ragnar and Lagertha to get back together.
Thanks, will put it in my lineup!
I'm still only on Season 2 of Game of Thrones and also watching the Prison Break revival. Still have some of The Walking Dead to catch up on too - I need more time. :)
I like seeing them rise to power too, though I feel for Ragnar, lol.
I'm actually watching Vikings right now (Season 4, part 2) - I really like it.
With The Last Kingdom, does the main character go back to his family and fight the Vikings?
Anyone familiar with the "The Last Kingdom" on Netflix? The trailer looks pretty good: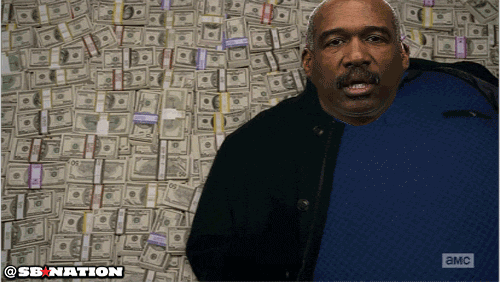 How much does Gene get paid for each natty? :)