Silver_bullet_tex
Houston, Texas (via Dayton, Ohio)
Member since 10 April 2012 | Blog
Helmet Stickers: 276 | Leaderboard
Favorites
SPORTS MOMENT: 02/03 Nat'l championship game/ 1990 world series.
COLLEGE FOOTBALL PLAYER: Eddie George
COLLEGE BASKETBALL PLAYER: Aaron Craft
NFL TEAM: Green Bay Packers
NHL TEAM: Toronto Maple Leafs
NBA TEAM: Flint Tropics
MLB TEAM: Cincinnati Reds
SOCCER TEAM: 1994 SAY soccer teal team (league champs!)
Recent Activity
Both STA backs look really impressive.
Maybe she's into bigger guys. If so, I'm right in her wheelhouse. I wonder if she's on Tinder. I'll look into guys and let you know how it goes.
I'm with you DJ. I'm going to be just as disappointed at the end of the season if we aren't 15-0. 14-1 or 9-3 or 2-13. It doesn't matter what logic you try and sell me, THE Ohio State University are the rightful champions. At least in my head. Maybe I'm wrong.
I think it's promising that the starting center for Alabama hasn't run away with the job. According the the two deep article, he isn't going to be the starter. I think that speaks to the strength of the unit.
I have a very different reaction to this gif this time.
JT Barrett. Damn it. I know I know , he's a RS Freshman. Close enough.
Texas A&M... I live in Houston and am selfish.
Not a single photobomb from Urbz? I feel a little disappointed.
This post feels like it's from 9er/whatever other username. No one is safe. Assume you are being trolled at all times. If it is another 9er, we will find you.
"I'm sorry officer, I... Didn't know I couldn't do that." - Dave Chappelle
Sharks with friggin' laser beams attached to their heads.
I hear it's like a mix between Fergie and Jesus.
All this talk about Cleveland and Miami being terrible places for any number of reasons and I think it is a real travesty that there is no mention of how much of a shit pit Ann Arbor is. Where are our priorities people?
This kind of makes me want some cheez-its.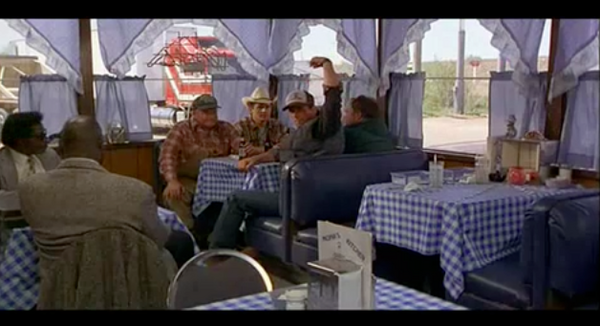 Make it two Boilermakers.
1. Timmons Jefferson
2. Watson Wimbush
3. OK No
I am here in Houston and am watching it with a room full of Aggies. It could be uncomfortable if they get beat down.
I can't think of a time in my life where I went from so high to so low in such a small amount time.
Well I feel our LB corp will be a strength after the 2014 class. The OL corp will also be solidified in 2014. The 2013 class solidifies our DBs (including Bell *crosses fingers*). We have a strong, despite being young, DL and we a pretty deep in the offensive backfield. So I hope we can get some high quality WR on Wednesday and a couple in 14. We will be strong in the next 2-3 years, but will be unbelievable there on out. So excited to be a Buckeye fan right now! The best is yet to come!