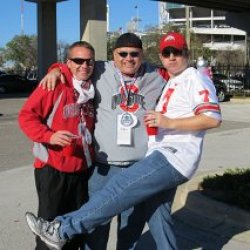 shellmac
---
Member since 15 October 2012 | Blog
Helmet Stickers: 3 | Leaderboard
Recent Activity
I think it should be this weeks game poster.
I agree to some but lets be honost our D just is not looking good at all. i watch every game 2 x and slow mo a ton and you watch our guys tackle it is not good at all heads are down and the LBs will hit and not wrap at all.
I think Coach U will have to step in and get on Fick and Vrab big time.
I think we need Speilman as a tackle coach if you watch or listen to him or go back and watch his games hands down a head up and tackle through the guys.
Anyway I will always love my Buckeyes for ever. Just my 2 cents.
O H