ShawneeBuck74
Shawnee, Kansas (Kansas City) (via Columbus, OHIO)
Member since 02 February 2012 | Blog
Favorites
SPORTS MOMENT: Too many great Buckeye moments to pick just one.
COLLEGE FOOTBALL PLAYER: Troy Smith
COLLEGE BASKETBALL PLAYER: Jimmy Jackson
NFL TEAM: KC Chiefs
NHL TEAM: Columbus BlueJackets
NBA TEAM: Oklahoma City Thunder
MLB TEAM: KC Royals
SOCCER TEAM: Sporting KC/New York Red Bulls
Recent Activity
Mo Hall! Here's his IMDB:
LOL. Noticeably absent from that long list is TTUN. Their ineptitude is long established. OSU wins again (and again and again)!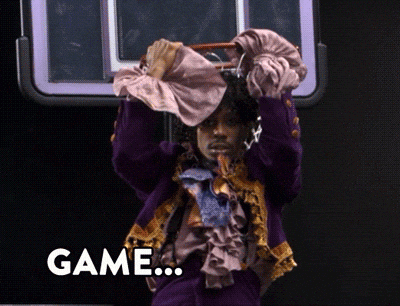 But you're sort of proving my point, though. Like LCT pointed out above... the Browns could have had Bosa and Hooker on the team. But they didn't value me enough so they traded down for picks and you get people like Coleman instead.
Like Scoob said above, maybe it's not a conspiracy or some long standing bias.... just terrible front office work from both teams for 25 years or so.
So, why won't either of them try something different? They're not good
Sort of counts, I guess. Still they could have landed the ones that stayed and played here.
LCT - precisely my point. Imagine gown much better the Browns would be with all of those players!
Precisely.
IF the Buckeye is the superior player (EX: Bosa, Zeke, Thomas, Apple, Decker) and the Browns/Bengals have that need on their roster (umm, they both suck, so they have those needs).
Why not draft a player from a proven program in your state - given the fact you share a fanbase? It's a PR win. It's a win for OSU fans. And it would likely, over time, make those two teams not be dumpster fires.
Professional jealousy and pettiness happen all the time in most professions. In this case, if that culture is established over time, its easy to see how there would be some implicit bias against OSU.
That and bypassing worthy OSU players over and over and over again - years upon years - when they needed them on their crappy roster.
Everyone's focusing only on the Browns. The Bengals do it too. (Yes, there are a few outliers here and there).
IF either team was good at football, I wouldn't care as much. But they keep sucking and never changing.
Why not, you know, draft some Buckeyes and get better?
I don't know why the Chiefs don't draft Buckeyes either...
...but at least KC hasn't been inept at football for the great part of two decades.
Why would it surprise you? Ohio State fans are fans of Ohio teams.
Our two Ohio football teams have basically sucked since the early 1990s. IF they were good, we wouldn't complain as much.
The very definition of insanity is to keep doing the same thing and expect different results.
Why not try drafting Ohio State players? Other teams do it and it works for them.
This year, possibly. But this post isn't about this year. It's about the long-standing trend.
What explains the trend? Perhaps it's not a conscious bias, but an unconscious one.
There've been plenty of times when need & Buckeye player matched up with both teams in the last 25 years.
Solid rebuttal. So we have front office total ineptitude when it comes to Buckeyes since last least the late 80s.
I was hoping we'd pick up Kwon but he didn't last. Sad that The Raiders got Conley.
Peppers better not be handed Tyvis Powell's spot!
It's also good PR for the team that believes him and wants to draft him. They can show all the ways they did due diligence (for their fans and critics).
Where's that chatter coming from? Last I saw from Adam Schefter, teams believe Conley - but of course are wary of what to do. He really interviewed well and impressed teams plus he has a clean record.
Dallas Lauderdale made $500,000 for a cup of coffee in the NBA. I think TT will do alright.
That overseas money is good, too.
THIS is the reason Thad is on the hot seat. It's not the football teams success or that OSU is a football school.
It's that at Ohio State, you have every resource given to you to succeed - provided your coaching and recruiting is solid.
Note: I'm actually a Thad supporter and want him to turn it around. The last 2 years are unacceptable for Ohio State standards in ALL sports.
McCall is special. Man, I hope he plays a lot this fall. That guys breaks ankles. And hearts.
Spike and the "Tebow" prayer nod after. Nice.
Listening to BOSA talk over the years as well as some other guys... I don't think they loved Vrabel. I think Vrabel was a pro and expected that of them, but didn't really connect on the college-kid level. I think Vrabs is going to be a pro-coach. Maybe of an Ohio team one day. I just think he seems more suited for pro ball than all the politics and drama of college coaching.
If Urban stays 10-15, my argument doesn't matter. This is only my thought if people who think UFM leaves sooner rather than later.