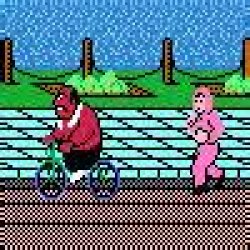 sharks
---
Cleveland 'burbs (via Cleveland)
Member since 12 February 2013 | Blog
Helmet Stickers: 3,825 | Leaderboard
Cleveland born and bred, alum of St. Edward, then Indianensis Universitatis, then Cleveland State.
Favorites
SPORTS MOMENT: 10 seconds later: there's a flag down in the endzone!!!
COLLEGE FOOTBALL PLAYER: Katzenmoyer
NFL TEAM: Browns
MLB TEAM: Indians
Recent Activity
See what a General Studies degree prepares you for?
Very Avon Lake-esque
Lots of available office space?
Credit where its due. Thats major league trolling right there, but I'm hurting more from Sparty.
This is going to come off bad, but land grant has had better stuff lately. Or else, I just can't find it here. Not directed at you, Gene.
Least efficient pops up a bunch when analyzing draft rounds. What does that category say about OSU? Coaches make kids appear better than they are? NFL front offices have an inflated opinion of Buckeye players? They arent ready for the NFL grind?
If im a B1G coach going up against UFM in recruiting battles,mI'm showing kids that collection of stats. Of course, none of his guys are eligible yet...
So this means that Bucks fans should worry about UK scooping up guys Urban doesnt offer? If second tier guys want to go down there and get blown out 8 times a year, who are we to begrudge them?
Simpsons Arcade game. I beat it. It was glorious and expensive. I think I was Marge.
See my profile pic.
St Brown, patron saint of the pigskin. Poor kid is a top flight student; and he's saddled with that. Thanks, mom.
Only three 2015 recruits a few weeks after 2014 NSD?
God screwed up. When he dropped the Ohio River down from the heavens, it landed about 10 miles south of where he meant it to; and thus, Ohio gets N. Florence, aka Cincy.
Agreed. We'll be able to crack on those wannabe blue bloods later, but this whole situation just sucks right now.
Married with Children started in the late 1980's.
Unrelated, but Dri Archer from Kent State ran a 4.26. Did Roby run yet?
Slade gon' make opposing quarterbacks run runaway.
I don't use facebook because I don't want to be connected to hundreds of friends that I'm not really friends with.
I don't use twitter because I don't care about what kind of shoes Kim Kardashian was wearing last week.
That other kid is going to need years of therapy
He's got that 'motor'. He cant always bull through, but he doesnt quit on plays.
Just revealed to the rest of the SEC that he's afraid of the hurry up.
Boy, you must have been in on an early beta
Welcome to Florida. I will call him Ray-Ray McCloud-McCloud
Same thing Michigan is doing with Appalachian State. Here's a hint for both of those out-for-revenge squads: you won't be even. You lost and it will always be hilarious.
We laugh so we don't cry
Fantastic, as always.