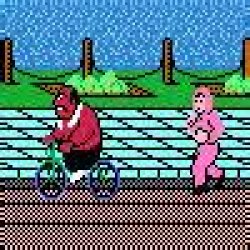 sharks
---
Cleveland 'burbs (via Cleveland)
Member since 12 February 2013 | Blog
Helmet Stickers: 5,845 | Leaderboard
Cleveland born and bred, alum of St. Edward, then Indianensis Universitatis, then Cleveland State.
Favorites
SPORTS MOMENT: 10 seconds later: there's a flag down in the endzone!!!
COLLEGE FOOTBALL PLAYER: Katzenmoyer
NFL TEAM: Browns
MLB TEAM: Indians
Recent Activity
Browns fan, so I hate the guy, but that was pretty hardcore
See if Austin wants my wife's a-hole cat
Imagine you're LB on 1st and goal, and across the line you see a 250 lb QB with Rod Smith and EzE behind him. Now, go change your drawers
That's who T. Gibson reminds me of: Swoopes. He and Jonathan Gray were supposed to lead the Horns back to prominence.
Scroll across doesn't work on either of my phones, I've just been conditioned to scroll down.
I'd still like to see Cardale get significant time under center. Wasn't too impressed by his couple of runs last season- he's a load, but definitely didn't have that elusiveness he had at Glenville (very small sample size, obviously). What a change of pace he could be; built like a LB, fully weaponized arm cannon...
Contact support already. If you have to wring some geek's neck, so be it.
750 lbs combined, right?
A Scottish team isn't in the English PL? Then I change my answer to Real Madrid
Forget the pasty Brits and go with Celtic.
Too slow sharks
Better Irish that coffee up
He's not ready to start from a physical or mental standpoint. Crown Hoyer, give Johnny the clipboard, and let ESPN find some new nonstory
He has a couple of kids, right? Time can't be on his side...
His brother's big shoes and his dad's big helmet
VBell
Past editions, especially first year- the black letter ain't changing. $200 casebook for $4 on Amazon? Every goddamned day and twice on Sundays. Casebooks are just the ticket to attending class, my learning was always done thru the e&e books.
Great idea. I hope Meechy doesn't still visit, cause if he does, he needs to pick it up and represent.
Rod Smiff. His style is built to counteract Navy's smaller, quicker first level defenders.
I wonder if he yelled 'Roll Tide' when he made that porno w Kid Rock
Yep, this pick is about the least speculative.
I think guys like Smith, Lattimore, and Webb will get special teams action early and often.
If Malzahn's got guys lying in the weeds taping a team who may go 0 - SEC, he may want to focus his efforts elsewhere.
Soap and indoor plumbing.
Crawford was mad at OSU for not being proactive enough in recruiting him, IIRC.
I think Barajas was a target, and I know Boykin was too- he committed to ND on 10 star day.