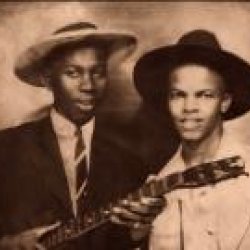 Shangheyed
---
Member since 07 May 2013 | Blog
Helmet Stickers: 578 | Leaderboard
Recent Activity
Need a PG and a Center.... Wings are flying around everywhere!
Hate even thinking this but might it be that there is QB by commitee? I hate the idea, but Cardale Jones (as I write I am mentally down voting myself) does bring a different look at 6'5" 250... they did it before at Florida...
Hate the idea but is possible. JT just beat out Jones this past week, the competition was tough, and CJ can defenitely throw the ball deep...where it seems Barrett has had some issue.
Just gotta believe no matter how the ball bounces, as Meyer said, "Pick up the Rifle" and full steam ahead.
I think we will see mistakes, which will make for closer games. But should be better than Braxton's Freshman year as Barrett is a Red Shirt... so has one more year of learning the system, and WAY more play makers. Excited to see the future of the Buckeyes a little earlier than expected.
Looking forward to the season, it will be 100% different offense than last year... Miller was the only real legacy returning. Sure makes it more exciting not knowing what to expect... Indeed Pick up that Rifle!!!
Sucks MSU is only at their house... but should see them again in the B1G Championship finals...
Facking Awesome! That will be a good one indeed!
A Red Shirt Frosh did it at FSU just last year....
Indeed just pure crazy talk....
Bulking up will not be an issue just look around at the team all have added good weight and we rarely have a weight problem now... even Carter is in 'great' shape... that will be the least of his developement worries.
Yeh but not like Meyer's Offense.... or the opportunity to play for NC... its a bigger pond at OSU, if he succeeds there he will have better chance at getting into the league as well... I don't think anyone in their right mind would choose Arizona over the Buckeyes... it's just to much of a stretch by all accounts.
Didn't last year's National Champs have a Forsh QB too.... BELIEVE!!!
Cleveland Fans Unite!!!
Indeed next year looks to have more promise than the present....
No doubt last year's national champs were "led" by a Freshman as well....
Haha indeed tangibles... I am just happy I spelled it right!
Hope the compeition continues to make them both better. Glad Jones is there, rather than a Frosh.
I upvoted his rebutle for that very reason....
I don't know it seems very convenient that for two yrs in a row their players are "on there own" cheating on exams.... no one knows why their QB was sent away for a year... ok we like the penalty but its happening again (even after the example made) it might be a more serious problem.
What I am thinking is Kelly will very seriously consider going to a pro coaching position after this season... He was considering last year but might be these issues whether they come to a head or not will force him or more likely make him fed up with the management outside of football and jump to the NFL.
Agree ND will do a better job of setting an example than most schools... but are they really cleaning up the culture when it looks like cheating on exams is axtually getting worse not better afte last year.
Glad we have Cardale at back up, he has a few yrs under his belt, knows the system, has a strong arm and some intangibles at 6'5" 250.
Duck's Uniforms... I don't get it they are Yellow... and it's a Duck.
Might be interesting to move Cardale to TE if he doesn't get the back up role... he is 6' 5" and 250 and a good athlete... he can be 3 string QB and get him running routes, would be interesting to have him in there at HB with two arms that know the offense like a QB could come up with some cool packages and throwing options going forward if J.T Barrett takes over leadership at QB. There are a few QBs that have made the transition well to TE...
I am a little surprised Spence isn't getting more attention... he led the Unit last year but seems to be getting less press than Bosa and Bennet... maybe that is justified but seems most of the stories or news seems to be discounting his production from last year, even missing two games he's gonna be a beast when he gets back.
Any news on other draft picks or FA's? How did they play this week OL hard to read but if anyone has any pancake blocks pls post those too!
Flip it... Sparty beats the Ducks away... that changes everything, Buckeyes beat 'em a few yrs back and MSU has been stellar defensively they could put a signature win together...Its not a gimme game for the Ducks, Tressel ball will keep it close.
Strength of schedule will be enhanced playing Rutgers and/or Maryland, beats MAC teams for Strength of Schedule Ws add more weight there...
More seasoned QBs... that makes a huge difference having many teams with multi-yr starters at the Helm.
Some of the Nations Best RBs coming back at MSU, Wisky, Minn and NEB...
Coaching changes to address game management issues at OSU, scUM, and PSU change somehow seems to be an improvement on recruiting TBD on how that impacts on the field but I believe it will carry over to the games.
I see a stronger B1G.