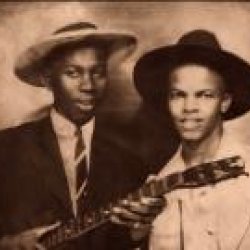 Shangheyed
---
Member since 07 May 2013 | Blog
Helmet Stickers: 92 | Leaderboard
Recent Activity
Ohhh the things I should self report... would completely suck if I was under NCAA regs.
Good to know now rather that when he is in the program... He should be given a second chance, but his schollie should be pending his reform.
Indeed nice to have that early, we need a leader for this class ASAP!
No major injuries and a talented class coming in... nice looks in a game situation with lots to work on. Was happy to see the D play better, DB were a real improvement. Keeping it simple as well as being more aggressive seems to be working... go figure! :-P
Would be nice to have a harolded Big Man Assistant coach in the mix...
Best news of the day no major injuries. Lots to improve on that is what this game is for, a look at game situations, a measure against yourself and what they have been working on... More to do and time to do it in... with talented Freshmen coming in as well.
Come up for a visit, only way to see what is out there is to really see it! Best of luck in your search for a program that is right for you. Fingers crossed your a Buckeye!
Dump passes will be more important if the O line doesn't mature(fingers X'd they do)... QBs need time to go down field... the short pass and more TE looks should give Braxton an option if protection is an issue, in addition to keeping LBs honest against the run. Still have no idea why it wasn't used more last year, closer to 20% of the passes would be a nice target for next year.
He would be a punishing runner too... at 250 lbs... El Cardale!
Fitting end to a disappointing season....
Frankly as upseting as this upset is... its a fitting end to this season under achieving and not coming through in the clutch... Best of luck to Dayton and other Big10 teams going forward.
I would be happy if he had that person's freshman numbers this year... see what he does with more opportunities...
Greed is good... get em both!
I think there are a good number of us that have been through the 10 shot an hour(30 minutes is a bit over the top... sounds like junkie pride) routine and still somehow didn't sexually assault anyone... its not the drink mate...
The guy is a tool hope he gets what he deserves, blaiming alcohol is somehow finding an excuse for that deviant behavior. Let's see if being drunk gets him off.
Need a star to build on, seems most wait till signing day rather than get in early and build a team... would love to see a QB do that early, commit to the Buckeyes and work to build a great class around him...Gibson? Even Harris at RB?
This next recuiting classes 'A' grade depends on who fills the QB positionm such a key position for this class fingers crossed we find a winner.
Need someone who can develope big men... That is what is missing IMO.
Dayton will be a tough out, and Syracuse will be even tougher... not a great bracket for us compared to MSU's bracket IMO the easiest.
Stange to be happy to be a 5 seed (or that is what its looking like... but this is a 2-3 seed team). We feel lucky because of all the close victories...and VERY poor play in others. IMO This team has under achieved to this point, but happy to be where we are because it could have been much worse.... lets see what they do in the Tourney.
As much hustle and effort we seem to have we still can't put a full game together.
I think Craft said it best... "I DON'T KNOW" .... I don't think anyone does...
If D-line doesn't work out at 6 ft 5 inch, quickness, good punch and amazing strength he would also look good on the O-line(adding 25-30lbs, which he will most likely do anyway at D-line).
Good move, now get a CB, LB and OG.... then build thru the draft at WR, RB, LB and OL.