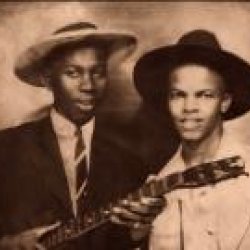 Shangheyed
---
Shanghai China
Member since 07 May 2013 | Blog
Helmet Stickers: 616 | Leaderboard
Recent Activity
Great updates on some "new" recruits will add them to the follow list... with thanks 11W!!!
More is more! Get him and one more.... hopefully a center!
And 3-4 sacks should be on the menu as well!
Expand the Browns footprint.... makes some sense.
The facilities are great so long as it doesn't impead Buckeye Football training...
it is indeed a change in philosophy from last year... Meyer has commented on getting frosh more playing time, vs last year holding some players back...one can see the results speak for themselves...
This move will improve the 2 deep as there maybe a Jr. or Senior in reserve. This makes more sense in the earlier non-B1G games, and is a definite shift from Tressel. Giving players a chance in game situtations can show who is ready, and is already showing some listed in the article who are stepping up and will stay on the field as a result.
On field results will help coaches make that tough decision.
I love the direction of best man in... how it should be.
OL needs are being met regardless of the stars that sites place on some players... the key is can they play, are they athletic enough, and are they coachable... 6 ft 9" with the athletisism to play TE... coaches wouldn't offer a kid if they didn't think they could coach them up.
I am confident that OL needs are being addressed, we are just dealing with Legacy issues left by the previous OL coach... the Walrus left the cupboard bare with DL recuits filling in on the two deep and incoming Freshmen pushing to get it... it is clear someone wasn't doing their Job 4-5 yrs ago.
Indeed in a small sample size looking very good... strangely even with 2 starting NFL players at Key positions on Defense we were somehow able to play terrible defense last year... more and more pointing to the coaches and the system that might have cost tOSU a run at the National Championship last year.
Our punting was terrible this week...
10 yrs of ESpin talking about SEC speed is indeed having an impact on recuiting.... players are choosing to go South even from FB havens like OHIO losing some top recuits to Alabama each year... where before we would lose those recruits to someone like TSUN or others in the Big Ten( at least they would stay in the Big 10, and am sure that is the case for most States like PA, and Mich).... if you were a fast player would you want to play in the "slow" Big Ten...
Glad they liked the visit. Would be cool to get them both!
No doubt... everyone seemed to play like all stars this last week. Wait till we play somebody... thanks for keeping it real.
Could use another tall wide receiver in this class....AJ Alexander will most likely move to TE or H-Back. He is already big enough to play TE... with OSU weight program he will more than likely add 30 lbs getting him into 250 lb range... can't imagine him staying at WR.
Ross makes us all smarter! Thanks indeed!
More is More like the new Hurry up!
Wow this says a lot about their program, sure some tough times but at least the students sections should be full... at the very least they could scalp the tickets for extra dough (maybe there isn't even a premium on Scalped tickets either). Either way it says a lot!
Bennett at ESpin is supposedly a B1G writter... its amazing that even the guy on the beat for the Big Ten is actually spending time beating up the Big Ten... I am not looking for a homer, but jeez reading that article as well as DJ points out the obvious about those comments really gets me fired up for game day... Tick Tock...
Start your Tailgating early and often!!
And of course dogs rule... aren't called man's best friend for nothing... cat lovers.... MAN UP!
Salute! What an honor to play with or against those guys...
The Bump and run should also get the Silver Bullets more sacks... Can't wait to see the new Defense in action!
Thanks Ross, you make me look like a genius when I am chatting with friends about the Buckeyes!
Take em off! That's what she said!
Wish him the best... was nice to think of him as a Buckeye.
That is how you do it Shady well done getting the degree you wanted, maybe took an extra move on the chess board but you indeed came out the better for it.
If OSU is the way you want to go, and can't get in... go to a good 2 yrs college and SHOW them with your grades you can do it... will save you some coin as well(make it a 2 yr program around C-Bus and is almost like you are there... except will not have 800 students in your Econ 101 course).
Need a PG and a Center.... Wings are flying around everywhere!