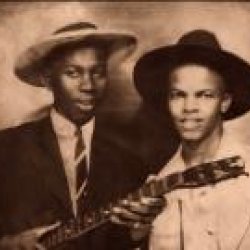 Shangheyed
---
Member since 07 May 2013 | Blog
Helmet Stickers: 474 | Leaderboard
Recent Activity
Would be interesting to see the OL transformation... Literally these dudes are all transformers!
Indeed good advice...keep that in mind when I am attacked by a viscious 120 woman...
Flannery family are good people grew up just down the street from them... nice to see them giving back to the community. Eric's brother Brian was a ND football player and a St. Ed's grad. Eric has always been a scholar of the game even as a young lad, great athletes all, even their sisters.
Who knew Europeans were worth so much!
4 Yrs left and he could get his degree after NBA.... Hmmmm that would just be crazy... a man can dream right?
RANDY!!!! TPB is pure genius! Thanks for that would UV twice if I could!
Like Joe Walsh said back in the James Gang Days... WALK AWAY!
Can't wait to see it in action... Silver Bullets... Locked and Loaded!
If it is a nite game how would that impact Kegs N Eggs... these are life shaping moments that would be lost if not for the early start!!
Mickey would be proud and ESPin is making Disney barrels full o'cash.... its Tabloid journalism basically making their own news.... WWF and Nature Boy Rick Flair baby there is only one.... woooh daddy! And we are looking at it... ESPin.
Self defense mate means defend yourself no need to hit another person if you are trained or not you can always walk or in the case of one of fastest players in football run away... so your first reaction would be to pop a girl in the face... that is what they teach you in your "defense" class.... All your defense classes in the world wouldn't protect you if you popped my sister even if she was being an idiot... your guilty of being half a man.... and pay more attention in your defense class any defense class worth its weight should be teaching you more than how to hit a woman.
Aaaaand Further more!! Missed font... Sry!
Indeed man up! Or why didn't he just run away in the first place...he can't out run a little girl... maybe Stoops should be giving her a call!
No idea how you got down voted but when sane people log in I am sure that will change.
The biggest problem last year were the DBs not the LBs...
Wow its a good thing Mixon didn't get a free TAT!
Says a lot about the Sooners direction with the addition of the Missouri WR and now Mixon not being seriously disciplined for such a serious crime. My Dad would have kicked my ass for hitting a girl... and I am sure he wouldn't have bailed me out.
NCAA___________________________________________________(Insert Joke Here)
I think Fisher just used it as a tool to knock other programs.... for me...more is more!
If Fisher can't see through his arrogance most intellegent people develop themselves as best they can and are NOT repressed by an organization that would in effect keep them from personal development... I am sure this comments will backfire when he doesn't have a Heisman QB under center... Winston is an amazing player with or without his coaching.
Its a kin to a company saying you can't take that extra software development class or extra finance training.... it certainly can't hurt...on your own dime... having an Elite QB in hand allows him to say that with some level of credibility... Confucius said with 3 men walking together there is always at least one teacher... and someone willing to learn, denying the student is just bad people management and a bit arrogant as well... we will see what happens if Winston can't stay healthy a whole season and he has to use his second tier QB....
And maybe most importanly, as you well put, the NCAA regs that limit coaching... it just seems intuitive to get more training to me... and down right wrong to actually deny his players that opportunity. Sorry you can only know what WE teach you... might not be enough for the NFL unless you are 5Star Elite type player then would more than likely get to the league with ANY coach.
Come on by the cotton club I sing there every Tuesday and Sat nites... I will be the guy in the Woody Baseball cap singing and playing the blues!
Having the Best D Line going at you EVERYDAY will help this young and inexperienced OL get better FAST....
OL is still is a worry but the tools are in place for them to succeed... great coach, great conditioning, great offensive scheme, and a daily dose of the best DT and DE combination in CF, Saturday will be like a day off. The rest is up to the players are they making that leap... many are DL converts with less experience than their school year intimates...
As the OL goes so does our chances for Nat. Championship.
Let the Dline Loose! Lead with your strongest suit... the greatness of the DL should help all other Defensive Units.
Again RB depends on the success of the OL... OL key to keeping B. Miller healthy.,,, KEY of KEYS.
Might it be our OL was just amazing last year and second and 3rd team RBs enjoyed that OL's success as well.... Faith in the coaching but there is a gap in recruiting before Urban arrived... and poor coaching before that....as well as many of the potential starters are converted DL prospects which have potential, but will be missing experience and training, footwork... etc.
I'm Hopeful like you but we will most likely miss our OL from last year....
East Lansing is a cool campus is a nice place to catch a game... college town and they love their football. I see many similarities with Buckeye faithful in their fanbase. IMO they are a different kind of Rivalry... more respect than hate and I think they feel the same way..
Going South into SEC country is interesting... Up vote for putting the gauntlet on the table!
Much different running package than Braxton Miller... I believe Cardale is around 250 lbs.
Rutgers looks awesome... Maryland not so much...