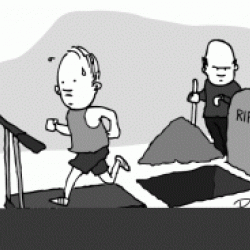 shamgod
Member since 19 November 2012 | Blog
Helmet Stickers: 184 | Leaderboard
Recent Activity
Dude, Breitbart.com is thataway. Please review this site's commenting policy.
http://kissingsuzykolber.uproxx.com/2014/02/cares-player-gay-1000-word-column.html
Chris, when are you putting up this season's schedule?
Oh, it's true. Every one of them.
Are you threatening him? Dear god.
No comments on this story for some reason.
Cottage cheese is awesome!
+1 That's great.
I would also have accepted a gif of Martin Prince dancing with a snapdragon.
a) We could definitely lose a regular season game or two even if Braxton stays healthy. But getting beat down by Alabama in the title game, if that happened, would wreck me.
b) I'm in the industry, but calling myself a professional writer would reallllly be stretching it. Very flattering question tho; thanks!
I think I'd rather have Hyde. More dependable.
The players' heights, weights, names, and class years should all be accurate.
Oops! I'll trust you, and make an edit.
The moat didn't go all the way around the house?? I guess Giselle's still in play then, if we surprise her from behind.