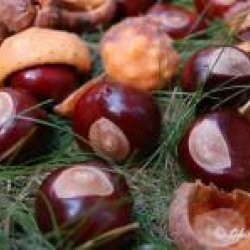 shaggybuckeye
Dubuque, Iowa (via Upper Sandusky, Ohio)
Member since 31 July 2013 | Blog
Helmet Stickers: 237 | Leaderboard
Favorites
COLLEGE FOOTBALL PLAYER: Andy "Big Kat" Katzenmoyer
NFL TEAM: Cleveland Browns
NBA TEAM: Cleveland Cavs
MLB TEAM: Cleveland Indians
Recent Activity
Short answer: A metric shit ton.
That seems to be what a lot of people are thinking. His father is over 7' and if I am correct the coach seen in the picture with them so perhaps he will grow into his body since his dad doesn't look so gangly, but who knows.
Man that photo really makes me miss Columbus.
With Diesel fighting off a nagging groin injury for what seemed to be more than half of last season and Schutt having had an injury of his own(I can't recall when or what it was...) We didn't get to see them in as much action and get as excited about them, but when we did get to see them at 100%... Yeah you might be on to something there.
Tell you what, Bosa is one hell of a ball player if he damn near dominated that MSU title game while being tired and dinged up.
Not to mention the Bowl game where he was basically playing on one foot. I can't think of any other true freshman to EVER have so much impact on the defensive line in all of college football as Bosa did last season. This d-line is going to be friggin crazy good so long as the injury bug stays away.
I must've been hammered by the end of that Clemson game because until you mentioned it I didn't even think twice about it. Watching the video again it's pretty obvious that there was no control so no int.
I remember having been in a car accident earlier in the week before that game and thinking I got off easy compared to that guy. Damn the Big Kat had some monster hits.
Not only next year, but in the unfortunate event that Brax has to sit due to (god forbid) injury or a jarring hit. He hasn't made it through an entire season yet without having to sit at least a few series... Early reps for the backups is hugely important with Miller's injury track record.
Paintball and Ohio State football, 2 of my favorite things in one article. DJ, if you want to try out paintball go on a Saturday to a field. That's when most of the rentals\newer guys play. Sundays the more serious/tourney players tend to hit the fields.

I dunno about that, it wasn't heroin.
Left over pizza? What is that?
Anyone remember Pizza Chef in Marion with their gi-freakin-gantic pizzas that were like the size of the table top? Ok maybe it just seemed huge cause I was like 8 the last time i had one before they closed.
I found it for you Unky, but alas it's not looking good...

Is it just me or do both Hoke and Kelly look perpetually confused? The only time I've seen Hoke look like he actually understood what to do was at the buffet line...
With how much Meyer loved him I don't think there's a way he wouldn't.
The rotation also allows different style of attack. A swim move, dip and rip, bull rush, etc... from one player varies greatly than that of another. Rotating can make the offensive line have to deal with these variations and can cause more errors with their footwork, handwork, and blocking assignments.
With the horses in our stable the drop off from 1st string to second string is very little and as Unky mentioned rotating allows us to get those 2nd stringers meaningful game time which should keep the line maturing season after season even with player turnover.
and pay your pops a nice chunk of change too!
That and the football are somethings meathead Braylon Edwards failed to grasp
fixed
Watch, or you're a communist!
I guess that I wish I was a communist? I can't get interested in soccer. I can appreciate the athleticism it takes and the endurance. I get more enjoyment out of watching paint dry, but because my oldest son(7) loves soccer we'll be watching...
I'm convinced with the way Hyde ran that game and in other games when they actually relied on him(Northwestern anyone?) that he could have gained those 2 yards if he were the only offensive player on the field... In no way do I think that call was a good one. Was the play there for a first down? Sure if Huerman blocks on either 3rd of 4th down instead of the ole' he gave, but Given our o-line dominating the LOS and Hyde getting stronger as the games go on,how in the hell do you not give him a chance on 3rd OR 4th?
edit-> Great analysis though and I appreciate you laying out what the coaches might have been thinking that lead them to the decision they made.
I must go with Khaleesi, but if given the choice Ygritte or Sansa would be my top 2.
They have to leave campus to go cow tipping now.