shaded_red
---
Member since 20 November 2011 | Blog
Recent Activity
Is that why he has an IQ of 1300? The additive property.
That's the Tony Packo's that we go to most often. 2 birds, 1 stone kind of thing. Although, it is nice to venture down to Front St every once in a while.
I miss Anderson's. We try to stop in any time we come to town to visit. Hit up Tony Packo's while we're there too.
I am a little more leery of charter schools than I am STEM schools. However, I need to learn more about STEM. We have one around the corner and Mrs. Shaded and I have been contemplating looking into it for our son. My wife is a teacher here in our school district, but we would be willing to look like black sheep for sending any of our kids to STEM if that is what's best. Can't remember why she was around the STEM kids, but my wife said that she was impressed with some of the curriculum that she saw. The kids seemed more accountable for their work and were forced outside of their comfort zone in order to complete projects. I want my kids to be challenged and pushed to do things that they didn't think that they could. That's what helps them get better in school and in life.
BTW. Congratulations to Lealman2.0
I like your lineup Tim.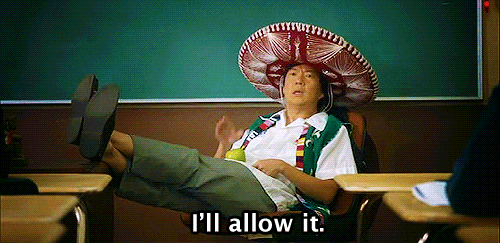 I haven't listened to GNR for a while now. The Use Your Illusion albums were very instrumental in helping me kind of find out who I was after I left home and joined the Army in late 91. I will have to go over to YouTube and do some reminiscing for a while. Thanks WeakSide.
I think that if a coach drops a committed recruit close to signing day, they should be kicked in the nuts and required to pay for the recruits greyshirt season or whatever scool they choose regardless of scholarship status. Saban should have no problem since the boosters can pick up that tab.
This made me laugh.
I'd be more shocked if it didn't happen.
Urban > EF Hutton
-he looks borderline psychotic- That's just his ttun showing.
I wonder if Jim will treat them like the recruits that he snubbed. Stop calling them, have their company paid cell phone turned off, and change all the locks at work....etc
I'm saving mine up for the giant jawbreaker.
I want the two towers in there....
I would like to see that too. Giddens needs to learn how to play aggressively without fouling so much and often.
I was yelling at the TV with several minutes left when Loving threw that lazy pass that was stolen and then his man came down and scored on him. That could have been the possession to help push the team forward. Could have cut it to 1 or even tied the game, but ended up down by 5/6 and never seemed able to climb back out. Lyle on the other hand was solid this game. I was very impressed with his game tonight.
Prayers for the whole Sylvester family. Can't imagine the heartache and grief to have to endure something like that.
We used to hang out at a club in Greensboro when I was stationed at Bragg back in the early 90s. Ric Flair came in the club and acted like he owned it. Wasn't impressed then and I'm not impressed now.