Sgt. Elias
---
Member since 30 August 2010 | Blog
Recent Activity
i hope we're undefeated when we meet. Good chap Blu is.
https://www.youtube.com/watch?v=tgIqecROs5M
This is football nirvana, enjoy it! It comes so seldom I feel I need to bathe in it, drink it in, wearing only plaid pants and holding a warm beer as the WIN cascades over my taught (read: fat) physique. #bestshower
Wut? E's again? MDMA is not typically a drug people get addicted to, simply because the body quickly builds up a resistance to the effects which require exponentially greater doses to achieve the desired high. Plus it's exhausting. It's more of a one-off, "I'm going to eat a bean tonight because Kygo is in town" type thing. Sigh. So. Effing. Frustrating.
He gets a heaping slice of Shame-O's Aspic.
Sparty Staee Noooooooooooooo!
Sparty punched them in the face on that drive. Oregon annoys me, they look like corporate parakeets.
Rice: good when you're hungry and you feel like eating 4000 of something.
Welcome to the boards RH!
Fair winds and following seas old chap. Good luck!
I'm one of my company's computer guys and IE8 is the standard but with a little sweet talk you can usually get us to throw Chrome or Firefox on there while bypassing the dreaded Official Request process. Call your help-desk or building IT guy and tell him an external vendor's site runs better in Chrome or FF, both browser's are PCI compliant. Your mileage may vary if your guy is a d-nozzle.
If we had an tOSU defense we wouldn't be having this conversation. Philly was the only consistent receiver all year. He made the passing game go, as you could see when he was out, it didn't go. This loss was a group effort as it was against Sparty. Deal with it Twitter cnts. I hate fake ass Buckeyes worse than arrogant Skunk-Bears. Shameful.
JM: "Hey, Corch Vrabro, how come they ain't blockin' us?"
MV: "Because we're in the spirit world, asshole. They can't see us."
This. These slack-jawed harpies feed off of page hits and word of mouth. Don't give them either.
We came back and then:
Gonna drink the pain into a sunshine....
Prepare for the half-time reaming of your life Buckeyes.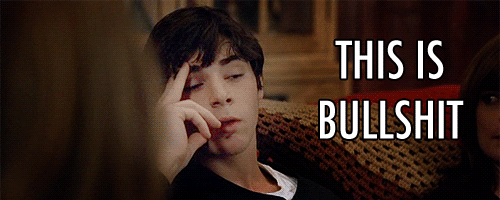 of y
Smelling salts all around. Wake the eff up boys...